A Hellcat and the History of California's Willow Springs Track
dodge | dodge challenger | hellcat | race track | srt | willow springs | April 1, 2016
If you're a regular viewer of car shows and videos, chances are you've seen one—or dozens—that took place at Willow Springs, a racetrack about 90 minutes outside of Los Angeles. Tucked in the high desert near Rosamond, California, Willow Springs is the oldest permanent road course in the United States. The venue consists of seven tracks, including Willow Springs International Raceway (aka Big Willow), and the Streets of Willow, a 1.8-mile road course that's starred in countless car commercials.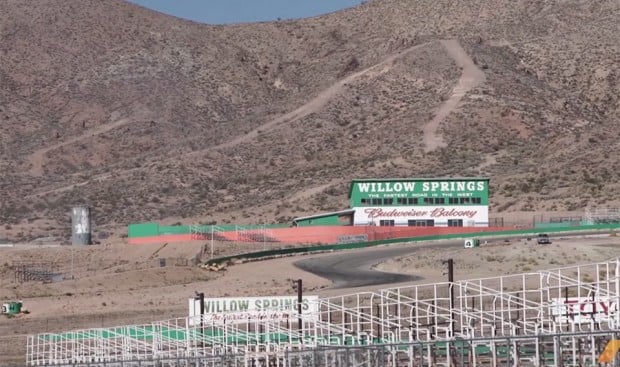 For taking a look back at the history of this august raceway (a California Point of Historical Interest, no less), the team at Drive chose the nostalgic throwback Dodge Challenger Hellcat. Current Willow Springs manager Christian Huth relates the story of his late grandfather Bill Huth, who purchased the track in 1963 and ran it until his death in 2015.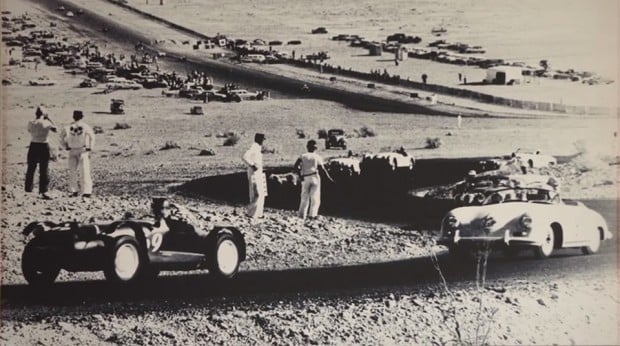 Part visionary, part con man, Bill Huth developed the track by the seat of his pants and turned it into the icon it is today. "He had a way with people," says Christian Huth. "He would rip someone off, and they would leave totally beat, but say, 'That guy's awesome.' That was just my grandpa." Enjoy the look back at Grandpa Huth's legacy.