Epic 1985 Porsche 911 Rally Car: The Want is STRONG
911 | auctions | car | cars | porsche | April 5, 2016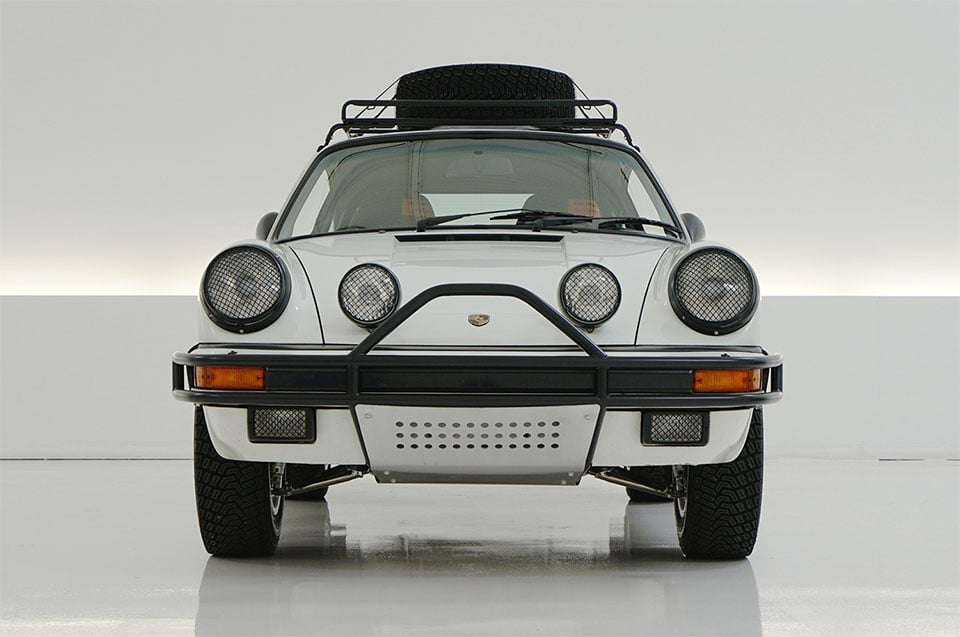 The '80s were a dark time for many carmakers. It was an era that offered up numerous sports cars that had little in the way of performance. There were, however, a handful great cars from that era, and this sweet 1985 Porsche 911 is one of them.
This particular 911 is made up in rally form with a lifted suspension, off-road lighting, roof rack, and skid plates. It looks 100% fantastic. This car is set up to be a daily driver and a capable off-roader as well.
The car will be auctioned off at RM Sotheby's during something called Luftgekühlt on April 10, 2016. All proceeds from the sale of the car will benefit Autumn Leaves Project, a charity supporting pancreatic cancer research. Check out the images and the video of the car below, it looks like something well worth the purchase price, which is expected to be in the $100,000 to $150,000 range.