Cruise Ship Gets Go Kart Race Track
cruise line | go-kart | racing | ship | April 8, 2016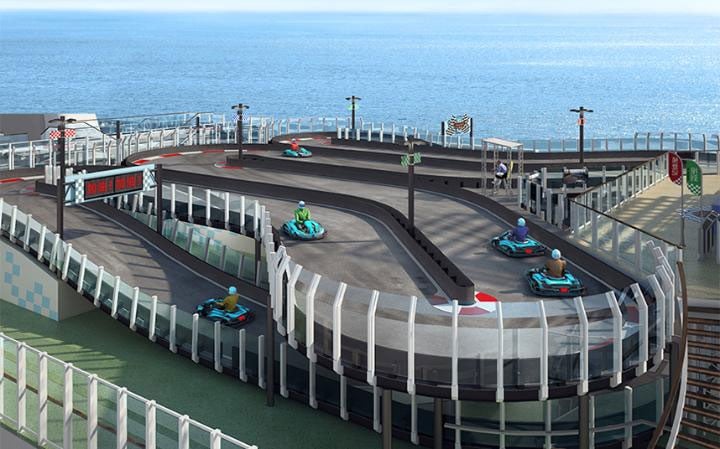 Norwegian Cruise Line has been showing off its plans for a new cruise ship that will operate out of China. The ship plans to start hauling Chinese guests around in the summer of 2017. The coolest thing about the ship is also a world's first. This floating city will have an awesome dual level go kart race track on board. When you're done Go Karting around outside, the ship also will have a bumper hovercraft attraction inside.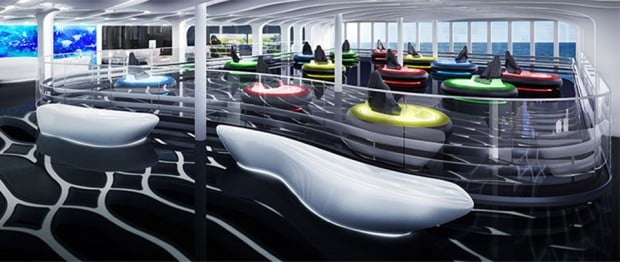 The ship will carry 3,900 guests and is to be christened Norwegian Joy. In addition to being the first ship with a Go Kart track, it will also have Concierge staterooms, another first. These rooms have a larger feel, balconies, and a concierge to set up dining and other things for guests.
I hope on-board racetracks become a thing; I might actually go on a cruise ship if they do.