Do You Really Want a Manual Transmission Pickup Truck?
manual transmission | technology | toyota | toyota tacoma | toyota tacoma trd off-road | April 20, 2016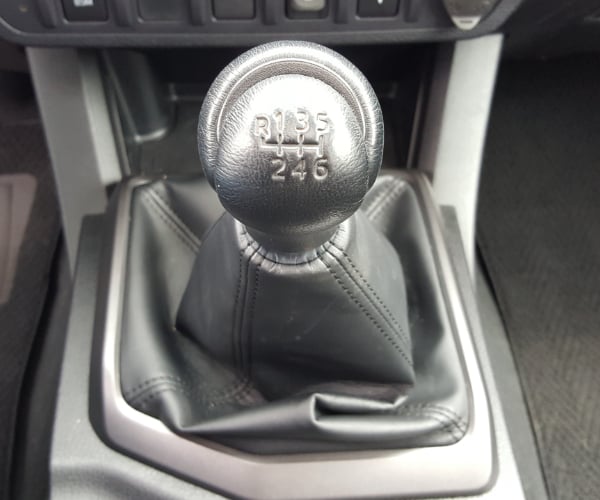 Pickup trucks, whether they be heavy duty, regular duty, or midsize have advanced significantly over the past few years. Where they once just used to be a work tool with some nice features that you could live with everyday, they now are full-blown Mercedes-Benzes with a pickup truck bed attached. They also have some of the latest technology to make them even more capable than ever. But this future also means fewer trucks available with manual transmissions; but do you really care?
This week I'm in a Toyota Tacoma TRD Off-Road with a honest-to-goodness 6-speed manual transmission. It's probably the first truck I've driven, since I've been reviewing cars and trucks, that has had this kind of gearbox. Americans simply do not typically order their vehicles with manuals, so manufacturers started to offer them less. But apparently lots of Tacoma buyers still want one, so they still offer it.
Which is all well and good, but opting for the manual transmission in the Tacoma does mean you are missing out on a few things that the automatic transmission offers. The main one that comes to mind is CRAWL control. This system makes it easy to get your Tacoma through the toughest of terrains, and will even dig itself out from being buried in sand up to the axles. Without the system, most of you would be calling a tow truck if that happened.
Modern trucks have all sorts of technology that are dependent on the vehicle having an automatic transmission. Ford's Pro Trailer Backup Assist, Toyota's CRAWL control and Raptor's new terrain management system all are dependent on computer control of the vehicle, including the transmission.
While I'm sure many of you would still opt for the manual if it were available, it does make this a moot point, but I do believe some of these technologies are potentially worth dumping the stick and clutch for.