Ford Conjoins a 1965 and 2015 Mustang
ford | ford mustang | museum | weird | May 5, 2016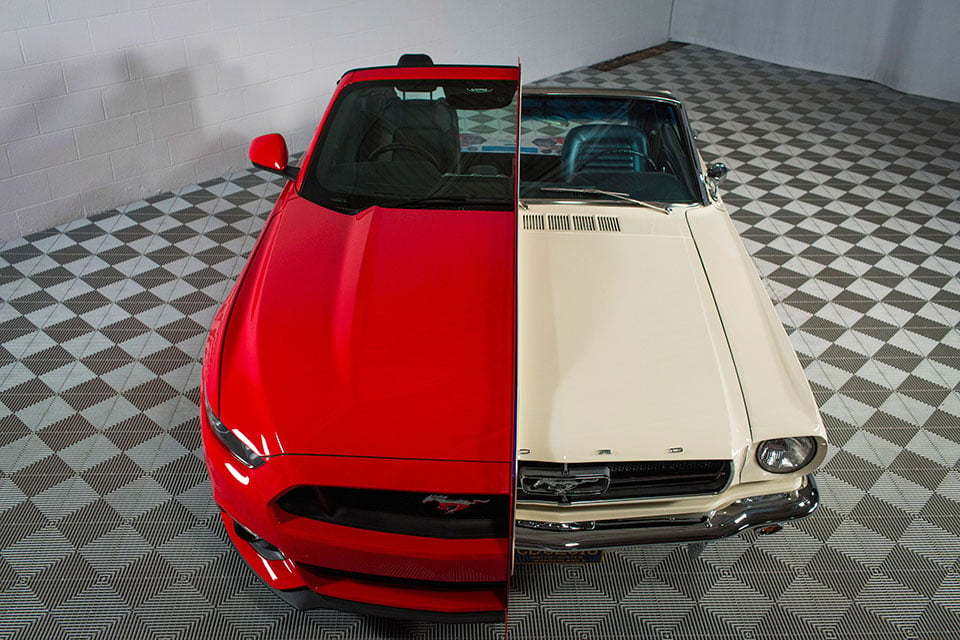 Ford has created a very cool new display for the National Inventors Hall of Fame on the USPTO Campus in Alexandria, Virginia. The display is of a 2015 Mustang attached side-by-side with a 1965 Mustang. The '65 is a standard left hand drive model and the 2015 is a right hand drive model.
That means that the two cars have functional driver compartments. It's a very cool display for showing how dramatically different the two cars are. It's crazy how much smaller the 1965 is than the 2015.
Something else really cool that I didn't know until now was that Ford holds patents on inventions for cars that we take for granted today. For instance, Ford has a patents on the self-cancelling turn signal and the power convertible top.
The split personality Mustang will be on permanent display at the museum.