Ferrari's Latest One-Off Creation, The 458 MM Speciale
ferrari | ferrari 458 | ferrari 458 Speciale | May 31, 2016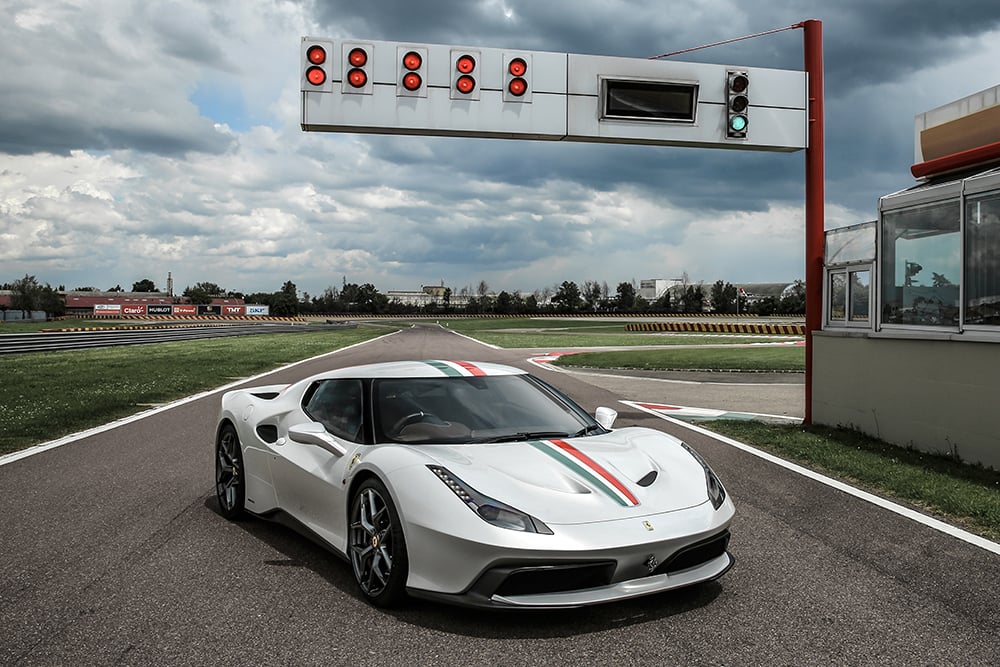 An anonymous, most likely very wealthy British Ferrari fan apparently thought the 458 Speciale could be, well, extra-speciale. So this fan commissioned the Italian automakers to build a custom one-off, the 458 MM Speciale. Designed in-house by the Ferrari Styling Center, the 458 MM Speciale took its first public spin on the Fiorano circuit with the prancing horse's chief test driver Dario Benuzzi (and, I presume, the owner) taking the wheel.
With a color scheme that pays homage to the Italian flag, the 458 MM Speciale retains the bones of the 458 Speciale, but the exterior styling has been greatly revamped: hence the black-painted A-pillar, the lower roofline, and the swept-back C-pillar. The body is composed of aluminium, with composite carbon-fiber bumpers front and rear. The Ferrari Styling Center also added a new side air scoop to the revised aerodynamic package.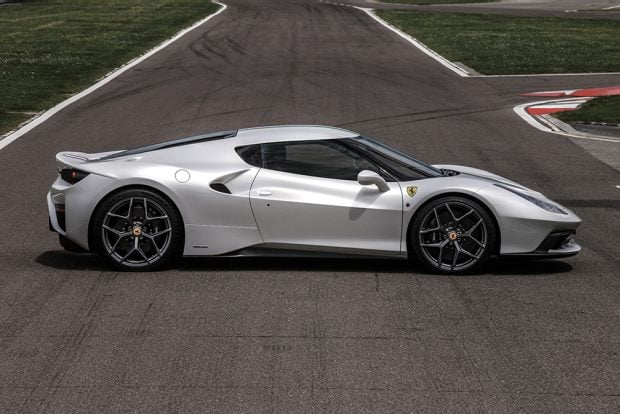 The interior of the 458 MM Speciale also got some loving modifications, with an enhanced audio system and Cioccolato leather upholstery with white stitching. No word on how much this extra-special Speciale cost, but when Eric Clapton had a Ferrari custom built back in 2012, it set the Brit musician back $4.7 million.