Covini C3A: The 6-Wheeled Supercar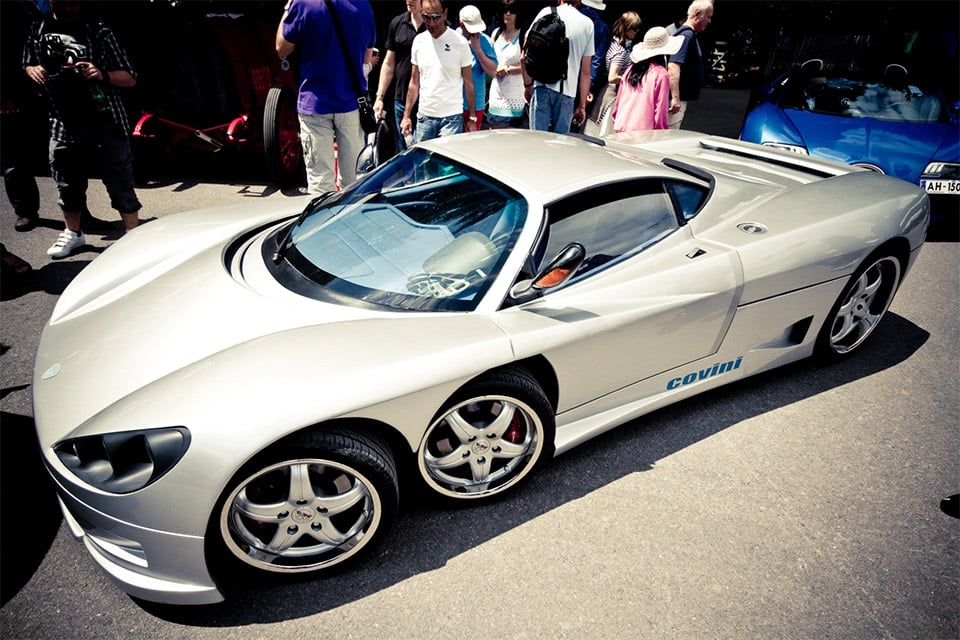 Assuming more is always better, six wheels should be better than four, right? I'm not sure if that theory holds true with this unusual sports coupe that turned up about a decade ago, but its makers seem to think so.
The Covini C6W (production) and C3A (prototype – shown here) were inspired by a 1970s F1 car called the Tyrrell P34, which also had two sets of wheels up front. Covini's versions offer a thoroughly modern drivetrain though, with a powerful 440hp, 4.2-liter V8, sourced from Audi, and plenty of stopping power courtesy of Brembo. Despite having all those wheels up front, its power goes entirely to the rear wheels.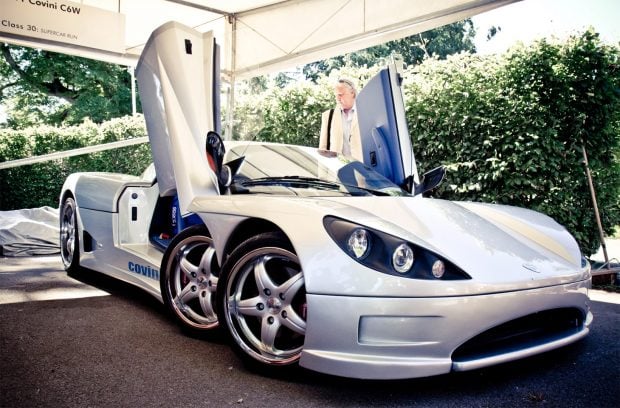 Apparently, those extra wheels provide increased braking force, better grip, decreased understeer, and overall better front-end aerodynamics. The C3A was designed to hit speeds up to 190 mph, and offer a V12 option.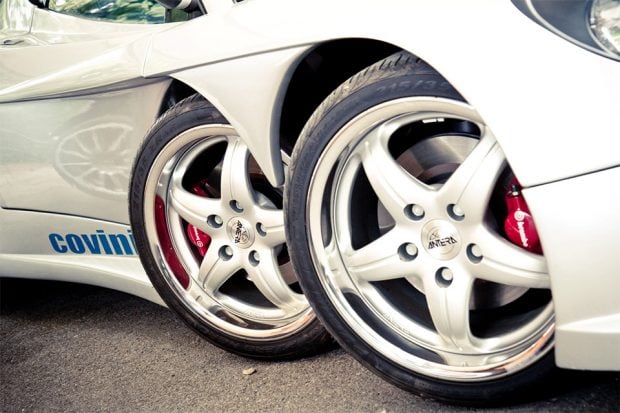 Despite looking like a concept, the Covini C6W did actually go into production back in 2004, and the company apparently makes a handful of cars each year. The C3A prototype first broke cover at Goodwood back in 2011, but I'm not sure what the status is on production. I've certainly never seen one on the road, but if I did, it'd be a real head (and wheel) turner.