Mercedes-Benz G500 4×4² to Land in US as G550 4×4²
4x4 | mercedes-benz | mercedes-benz g-class | June 10, 2016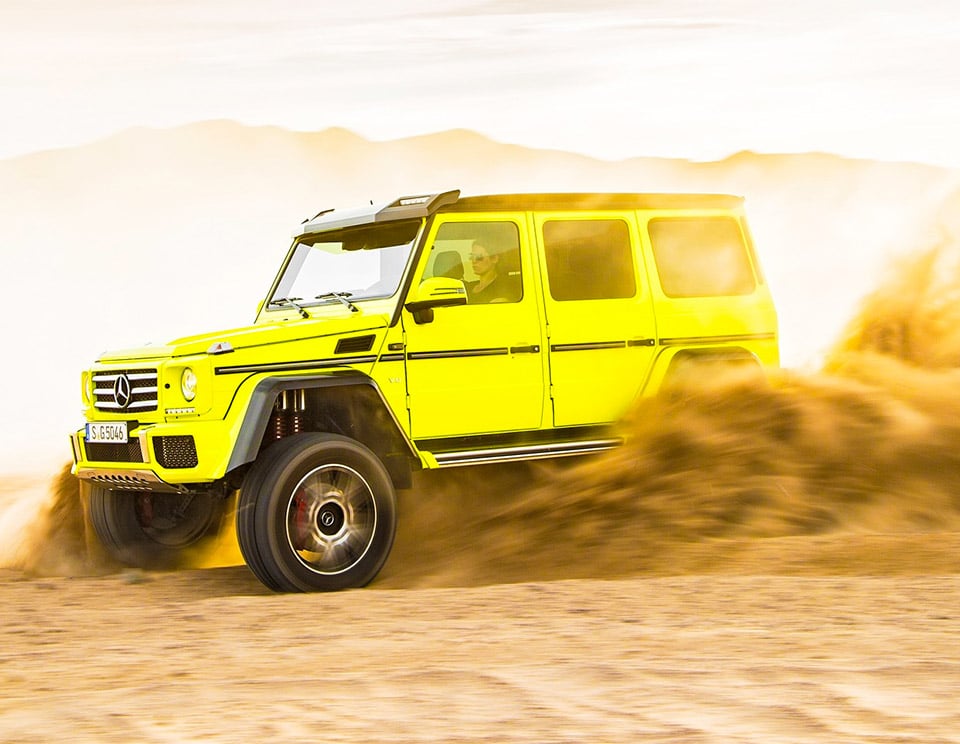 If you have lots of cash burning a hole in your pocket and you want the off-roadiest of all Mercedes G-Wagens, the G500 4×42 is the ride you want. This thing is a beast, it looks like some sort of bro-dozer that has aftermarket suspension on it, but this is exactly how this high-end beast rolls out of the factory. Now, this amazing ride is headed to the US, under the new moniker G550 4×42.
The G550 4×42 has a front track 9-inches wider than a normal G-Wagen and a rear track that is 10-inches wider. It also has a whopping 17.7-inches of ground clearance and a 39″ fording depth. It uses the same wild portal axles that the beast C63 AMG 6×6 uses. Power for the extreme SUV comes from a 4.0L twin-turbo V8 making 416 hp and 450 lb-ft. of torque.
Mercedes hasn't said how much it will cost, but the expectation is that it will be least as much as the AMG G65 that sells for $218,825.