The Porsche Panamera Got Way Hotter Over the Summer
porsche | porsche panamera | sedan | June 29, 2016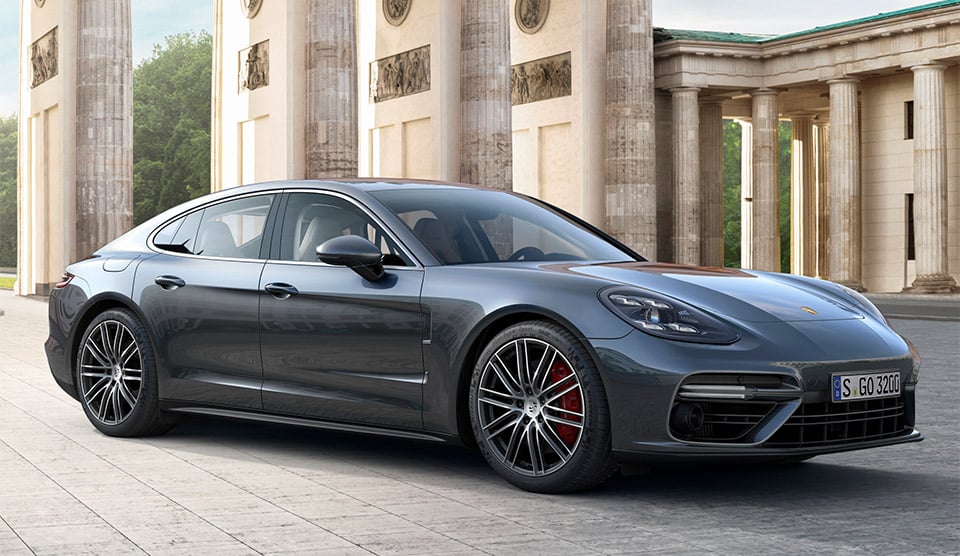 Back in the day there was a girl at school that wasn't exactly ugly, but she wasn't exactly hot either. Then we came back from the summer one year and suddenly she was a total smoke show. Wait, was that my life, or was I just remembering Grease? Regardless, this is basically what has happened to the Porsche Panamera. The car has gone from ugly to very good looking for the 2017 model year. I presume a fairy godmother was involved.
The car has been completely redesigned and really looks fantastic with a not so bulbous rear end, and that characteristic Porsche style in the front. The interior looks great with with clean, modern lines and wide screen in the dash for nav and other functions. The big news is under the hood where there are new V6 and V8 engines each rocking twin turbos.
The V8 in the Panamera Turbo makes 550 hp, while the Panamera 4S' V6 makes 440 hp, certainly enough to keep that executive lunch drive fun. The car also gets rear axle steering, and trims about 200 pounds compared to the outgoing model. It gets optional adaptive air suspension, Active Suspension Management, dynamic chassis control, and carbon composite brakes. 
Porsche says the new Panamera is a luxury sedan that is just at home on the racetrack. In fact, the Panamera Turbo recently went around the Nurburgring Nordschleife in just 7 minutes, 38 seconds. That's faster than a Lamborghini Gallardo Superleggera, and about the same as a 911 GT3. Say what?
The Panamera 4S starts at $99,990 with the Panamera Turbo starting at $146,900, neither price includes the $1,050 delivery fee.