Land Rover Defender NASCAR Concept
land rover | land rover defender | mashups | nascar | July 17, 2016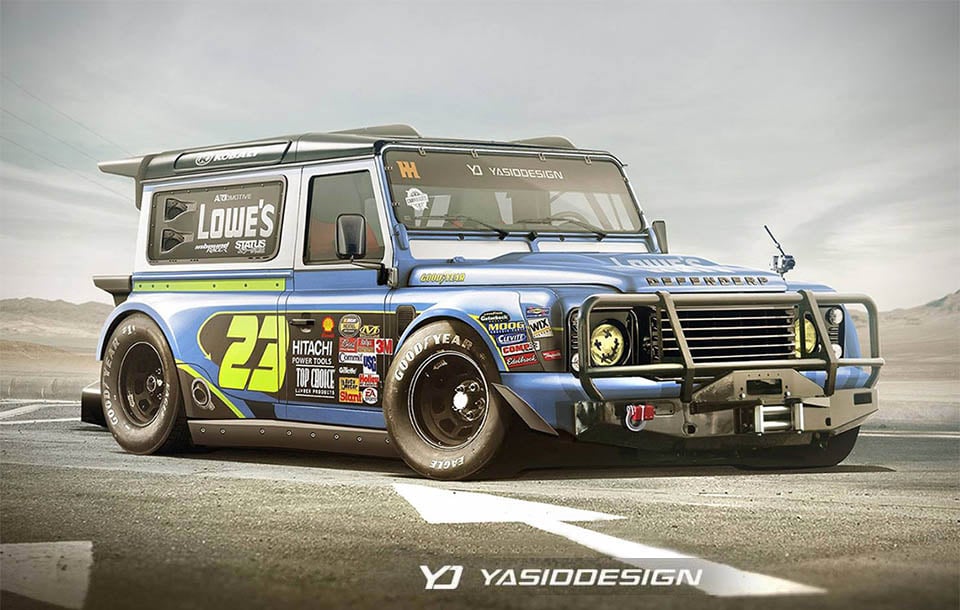 Just one look at this insane mashup will stir many emotions. My first thought was, "wow, that's awesome." But then I quickly started to wonder if there would be just too many compromises for this hybrid Land Rover Defender stock car to make any sense at all.
Sure, YasidDesign's concept drawing looks amazing, but the reality is that if you raced this thing in NASCAR, its boxy design would create too much drag, and you'd probably come in dead last place. On the other hand, you're never taking it off-road with what, 4 inches of ground clearance and those racing slicks.
What do you guys think of the design? Is it brilliant or sacrilege? Seems to me there are much better ways to race in a Defender.