"Ole Yeller" Shelby GT350 Heads to Charity Auction
ford | ford mustang | shelby | shelby gt350 | July 18, 2016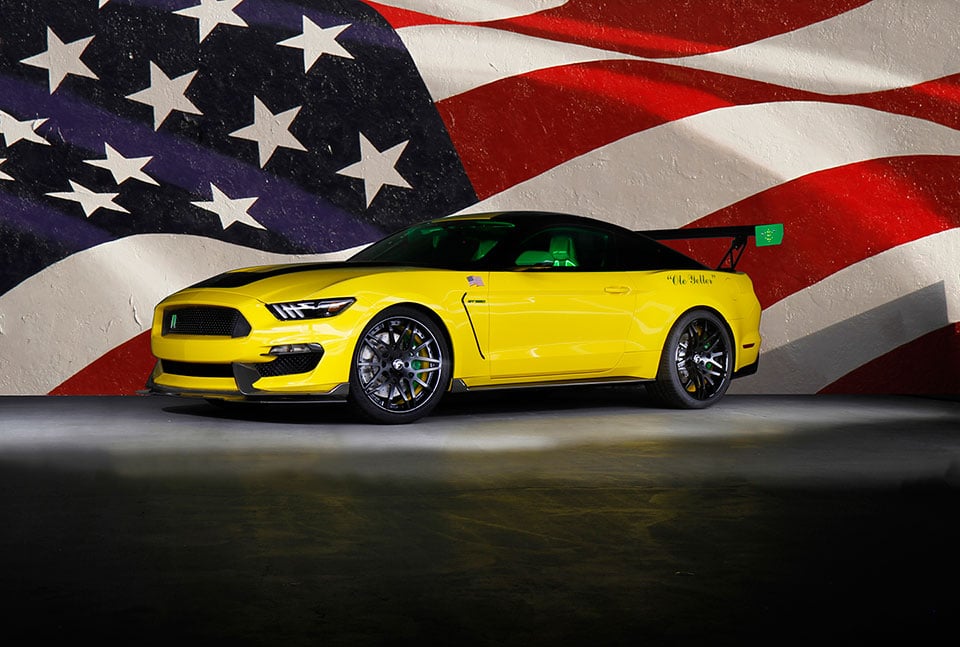 Ford has been giving cars up to the auction block to raise money for charity for years. This year, to help raise funds for the EAA Youth Education program, they are turning up with a very special Mustang. The custom car is a Shelby GT350 called "Ole Yeller" and the name and design of the car comes from an iconic P-51D Mustang fighter plane used at air shows for years.
The yellow and black color scheme of the GT350 I can certainly get behind. What ruins the entire car for me is the green lighting under the car and inside and the green end caps on the big rear spoiler. It's just too tacky.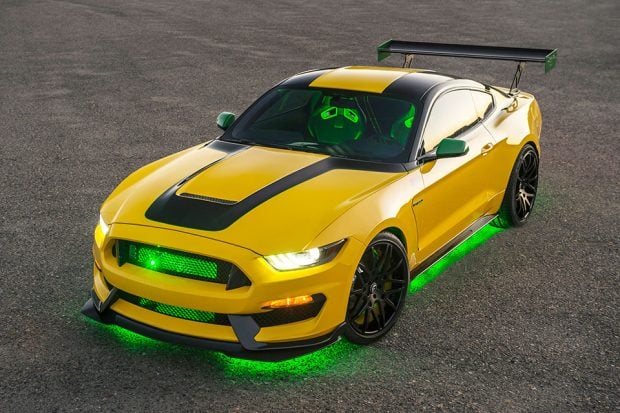 Make those end caps black and ditch the lighting and this would be a good looking car. Or just turn off the lighting. As it is, it looks like something that would get you laughed at down at the local Cars & Coffee event for your questionable taste.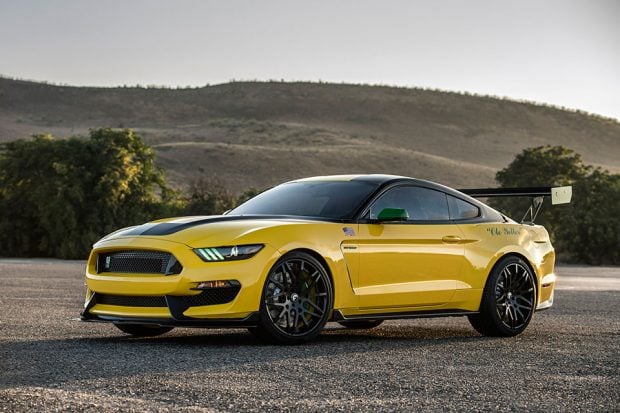 If you can get over the green bits, and want to give to a good cause, the "Ole Yeller" Mustang will be up for bid at EAA AirVenture Oshkosh on July 28.