Lamborghini CEO Says V12 Will Soldier on
engines | lamborghini | V12 | July 27, 2016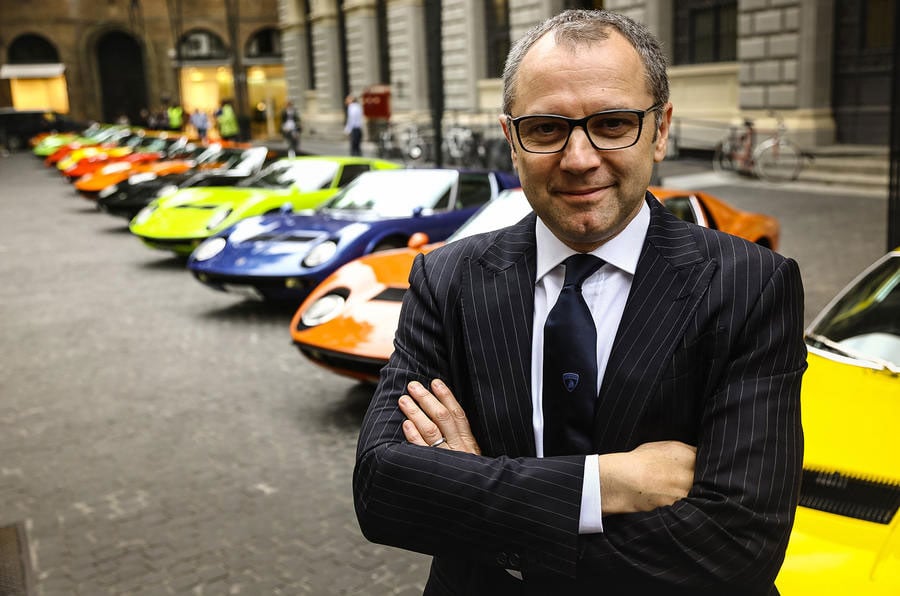 Some car makers might be feeling the pressure to downsize their engines in favor of smaller turbo power plants, but supercar maker Lamborghini doesn't want that. In speaking with Autocar, Lambo CEO Stefano Domenicali says the Italian exotic maker has no plans to ditch their V12 engine. Dealers and fans of the brand want that massive V12 to carry on, and it will.
He says that Lamborghini doesn't want to ignore the future, so the possibility of an electrified car hasn't been ruled out, so we might someday have a hybrid or electric Lambo to compete with the likes of the Porsche 918 Spyder, Ferrari LaFerrari, and McLaren P1.
The exec also noted that Lambo isn't buying into the autonomous craze because Lamborghini buyers want to drive. Domenicali also says that he wants to keep the Lamborghini a rare thing and will limit production of its sports cars to 3500 units per year max. Though sales of the upcoming Urus SUV could be on top of that number.
I am very glad to hear that Lamborghini plans to stick to its roots.