Bristol Bullet Packs BMW V8 and Carbon Fiber Body
bristol | bristol bullet | roadster | July 29, 2016
---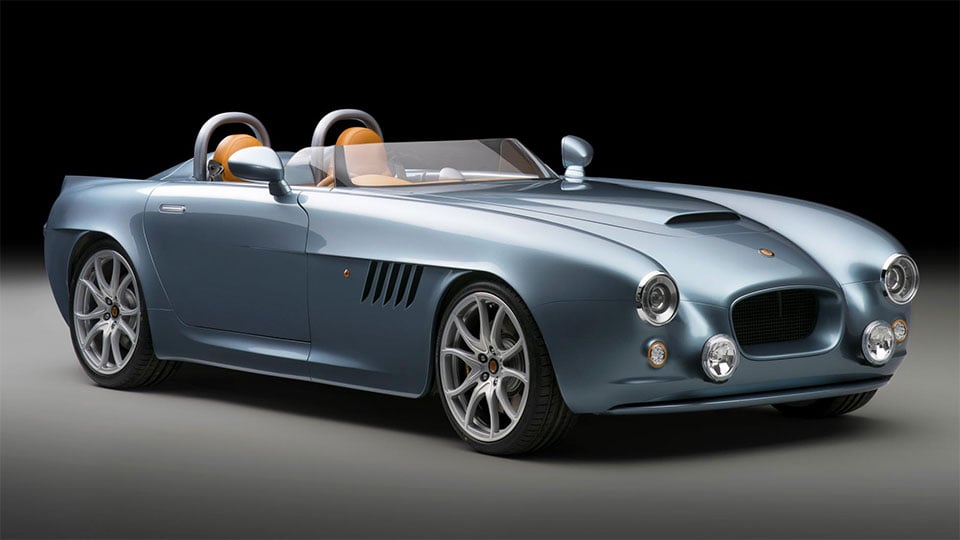 Bristol is an old British manufacturer that went insolvent and closed its doors. The small automaker is now back with new owners, and its first new car in over a decade. The Bristol Bullet arrives just in time for the celebration of the company's 70th birthday. The car's design is inspired by an old speedster that the new owners found tucked away at the factory.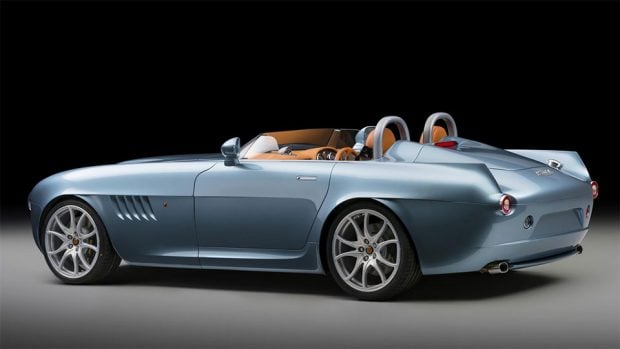 Power comes from a BMW 4.8L 375 hp V8 engine mated with a manual or automatic transmission. The car has carbon fiber bodywork giving the car an impressively light 1100 kg (~2425 lb) curb weight. With that all that power and light weight, the Bullet can reach 62 mph in 3.8 seconds and has a 155 mph top speed.
The sleek 2-seater has all the leather and wood you expect in a British roadster, but that wood can be replaced with carbon fiber if you prefer. And to keep up with the times, it has a big touchscreen that can interface with your phone via Bluetooth or Wi-Fi.
Pricing and a release date haven't been announced yet, but production is slated to start in early 2017, with a starting price "under £250,000" (about $329,900 USD).