Porsche 911 with the Heart of a Hyundai Heading to SEMA 2017
hyundai | porsche | porsche 911 | sema 2017 | tuners | August 10, 2016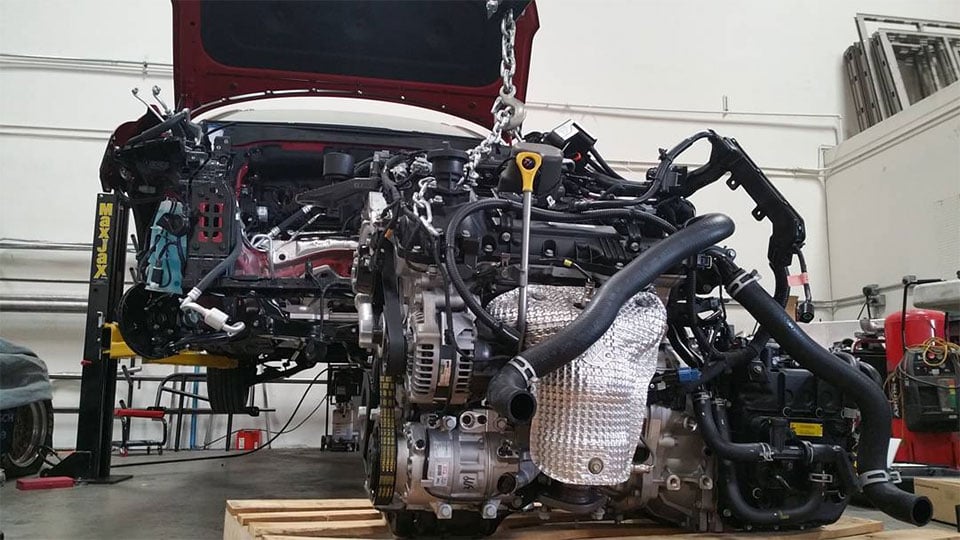 I imagine that the way the engine swap first came about was when some dude racing his car blew the engine and couldn't afford to put the engine meant for it back under the hood. He found what he could afford, crammed it inside, then hot rodders heard about it and boom. In one of the stranger engine swaps I've heard of, Bisimoto Engineering is doing something that is both cool and disturbingly wrong for SEMA 2017.
These guys have a Porsche 911 that they have removed the flat six from and it appears they are cramming a Hyundai V6 in its place. A Hyundai engine in a German sports car isn't something that is all that appealing when you say it aloud.
I will assume that the Hyundai V6 used will be massively hopped up. I also expect that the 911 will perform better with its Hyundai engine than its original parts, but that doesn't make it right.