Tesla Model S P90D Destroys Quarter Mile in 10.8 Seconds
drag strip | racing | tesla | August 11, 2016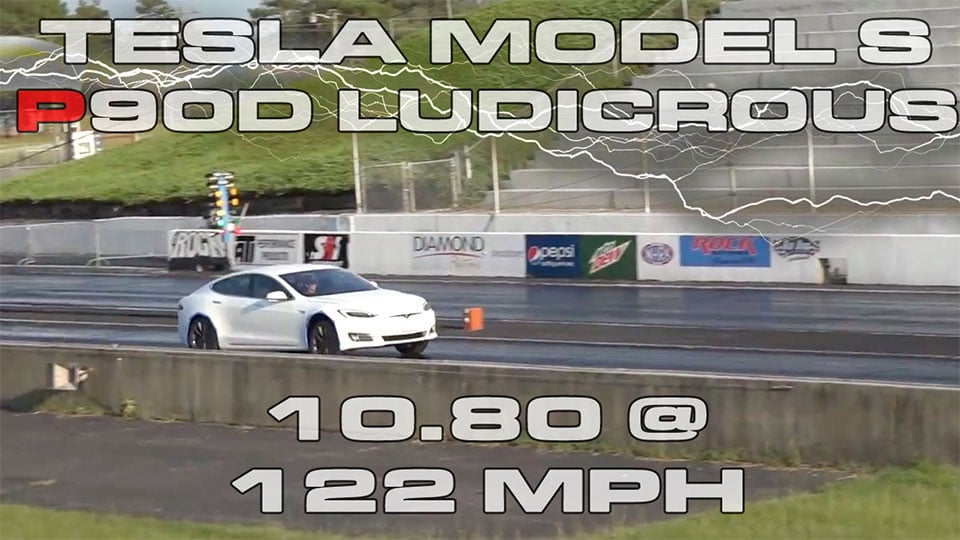 The Tesla Model S P90D's "Ludicrous Mode" has been around long enough that we all know the massive EV is fast. Normally the car runs somewhere in the 11-second range in the quarter mile, fast enough to get you booted from many tracks around the country if you don't have a roll cage.
A while back, the folks at MotorTrend were able to squeeze a sub-11 second quarter mile pass out of a Ludicrous Mode P90D, but no one else has been able to match that feat, at least until now.
Recently a Model S P90D made a pass at Rockingham Dragway in North Carolina, and did so with a 10.8-second time slip to show for it. The car reached 60 mph in 2.6 seconds and had a 60′ time of 1.57. That's massive performance from a bone stock car. Check out the video to see the run.
It's especially amusing to watch the second run, where the Model S zips easily past that Challenger which has a significant head start off the line.