Row Your Own Turbo Power with the New Honda Civic Hatchback
civic | hatchback | honda | honda civic
Up until now, if you wanted a new Honda Civic you had a choice between the sedan and the coupe. Both are revolutionary new cars for the brand, but some enthusiasts weren't sold on the new car. Why? Because the 6-speed manual transmission could only be had with the naturally-aspirated engine. But now, with the introduction of the hatchback, that problem is solved.
The Honda Civic hatchback is just like the Civic sedan, but with a hatch. But that hatch not only improves cargo space – it's the largest cargo space in the competitive set according to Honda – but it also introduces a few new Sport models.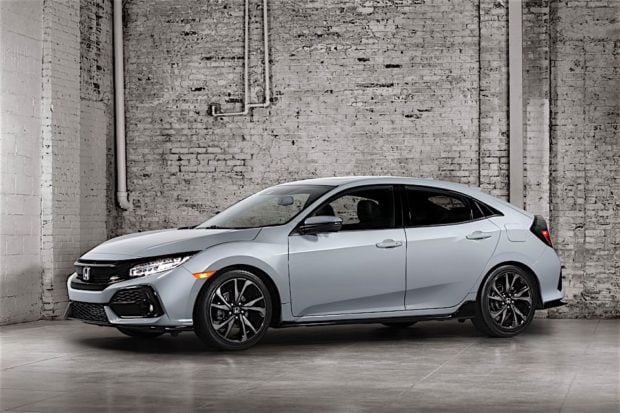 All of the Sport models, which now include the Sport and Sport Touring on the hatchback, are available with a 6-speed manual transmission. Those sporting models also have a center exhaust outlet and setup that increases power by 6 horsepower.
All versions of the hatchback – LX, Sports, EX, EX-L and Sport Touring – all come with the 1.5L turbocharged 4-cylinder engine. Finally enthusiasts who want a practical hatchback that's fun to drive have a solid option with Honda.
Also note that this hatchback is the basis of the upcoming hi-po version of the Civic called the Type R. We can't wait!