Hennessey VelociRaptor 6×6: Six Is Good
ford | ford f-150 | ford raptor | hennessey | hennessey velociraptor 6x6 | October 6, 2016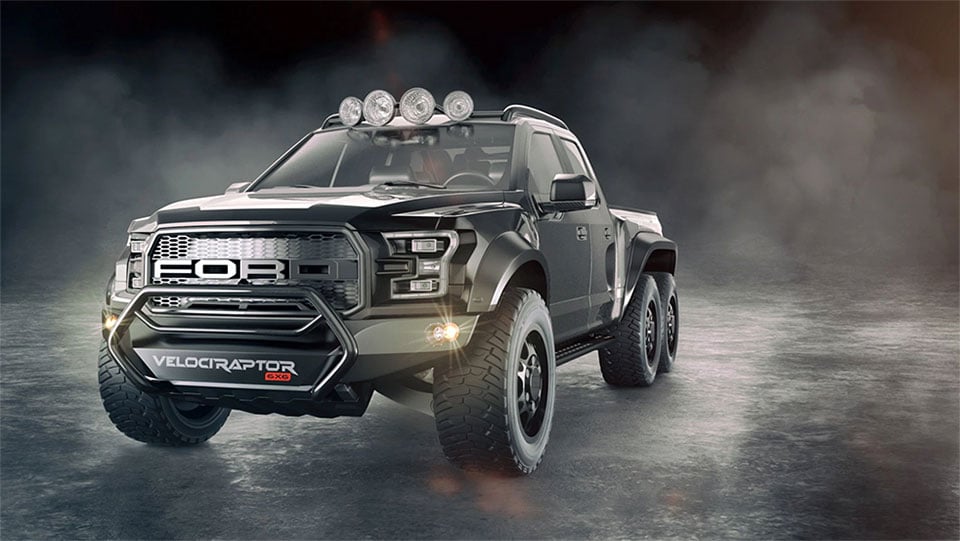 Hennessey has announced that it has a very cool new take on the 2017 Ford Raptor that it can build you. That is assuming you can afford the whopping $295,000 price tag of the Velociraptor 6×6. As you can see in the images, the big new feature of this truck is the addition of a second rear axle, giving the truck six wheels.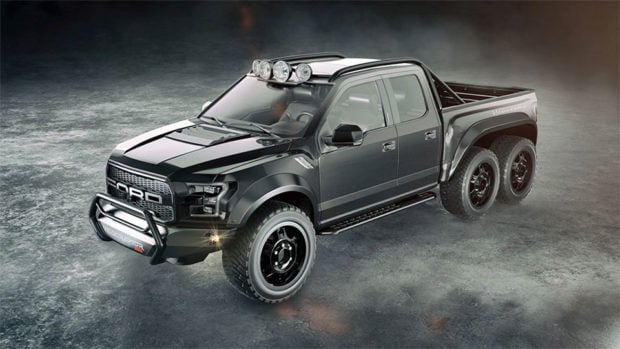 That price includes the base 2017 Raptor 4-door truck, 6×6 locking rear axles, upgraded Fox suspension, upgraded wheels and tires, special front and rear bumpers, roll bars, and LED lights. If you want more go along with the extra wheels, you can also opt for a VelociRaptor 600 twin turbo upgrade that brings over 600hp to the mix.
That twin-turbo upgrade can be had along for $22,500 and brings new turbos, intercooler, and tuning. Other options include everything from Brembo brakes to armoring systems and custom interiors.