2023 Ford F-150 Raptor R Is a 700 Horsepower Off-Road Beast
2023 | ford | ford f-150 | ford performance | ford raptor r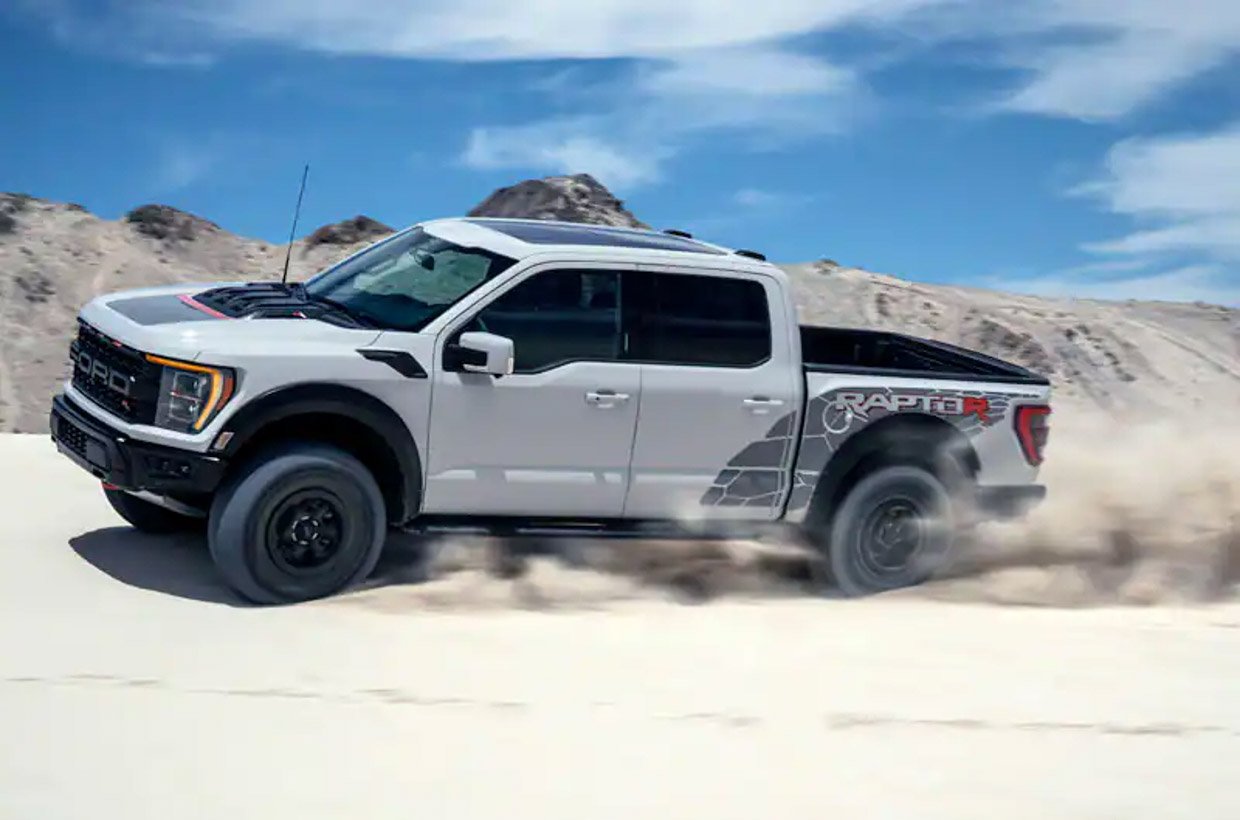 When it comes to Ford pickups, the Raptor has been the bad boy of the lineup. Now, there's an even more impressive and powerful model called the Raptor R. This beastly Ford Performance pickup packs a 5.2-liter supercharged V8 engine that produces 700 horsepower and 640 lb-ft. of torque. If that engine sounds familiar, it's because it's similar to the one in the Mustang Shelby GT500. In this application, it's paired with a custom-calibrated 10-speed automatic transmission.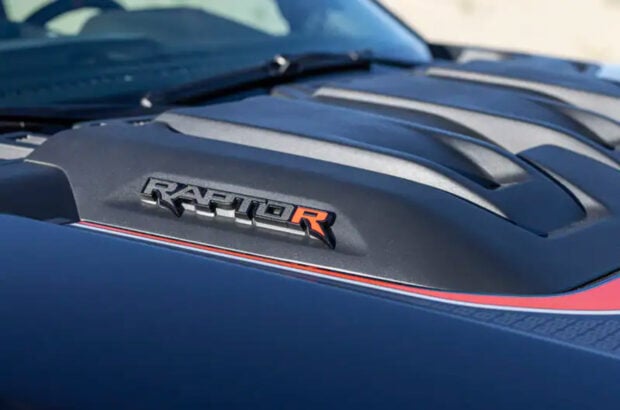 It's ready for Baja-style high-speed desert driving and has a rugged off-road suspension with Advanced FOX Live Valve shocks and 24″ coil springs. Wheel travel is impressive, with 13″ in front and 14.1″ in back. The truck also offers an impressive 13.1″ of ground clearance so it'll crawl over enormous rocks without care. It rides on simply massive 37″ BF Goodrich All-Terrain T/A tires.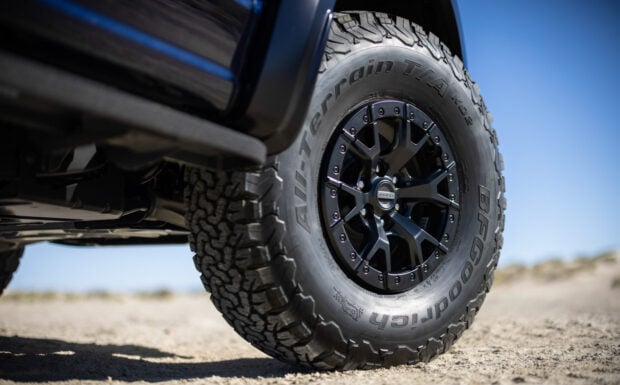 To withstand the tortures of high-speed off-roading, the Raptor R's front axle has been upgraded, as has its aluminum driveshaft and torque converter. And while Ford isn't being specific about underbody protection, it looks like there's an aluminum front skid plate included. For the regular Raptor, Ford Performance sells an add-on skid plate kit for protecting the front diff, steering, transmission, and rear transfer case, which may be the same case here.
Inside are Recaro sports seats wrapped in leather and Alcantara to keep you from sliding out of the seats while hooning through the desert. There's also real carbon fiber trim in various spots in the cabin. Throughout the interior and on the exterior, you'll find RAPTOR graphics with a bold orange "R" at the end.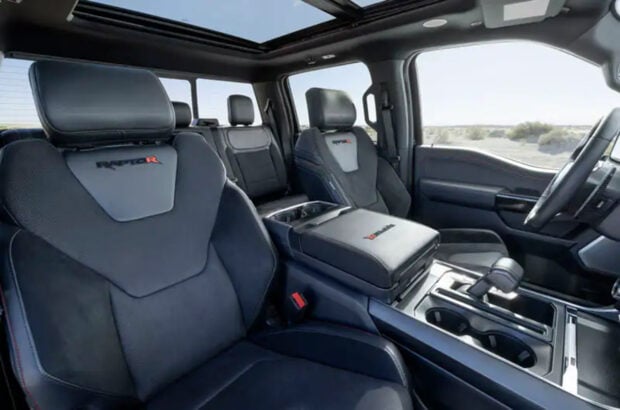 It all looks and sounds impressive, but it will not come cheap. Ford has priced the Raptor R starting at $109,145, or a $36,795 premium over the price of the V6-powered Raptor. It's also substantially more expensive than the RAM 1500 TRX, but with Ford's intensive use of aluminum, the Raptor R is to weigh significantly less than RAM's similarly-powered truck, likely giving the Raptor R the edge in terms of acceleration.