Ford Shows off Mustangs Bound for SEMA 2016
ford | ford mustang | sema 2016 | October 18, 2016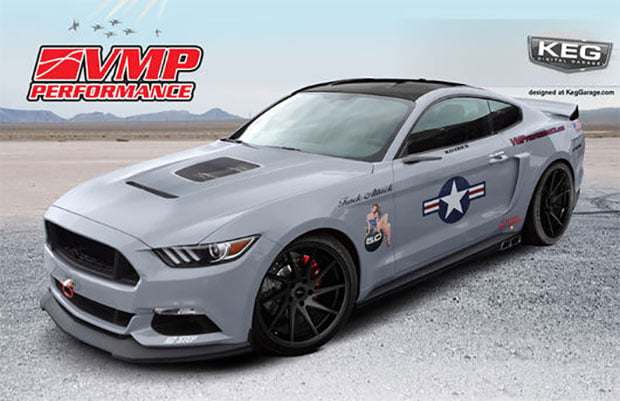 As usual, Ford will be on hand at SEMA this year, and will bring a slew of cool looking custom Mustangs along with. The first Stang here is from VMP tuning and is a 2017 GT painted up like a WWII fighter jet, complete with a pinup girl perched on the 5.0 logo. Under the hood, it's got a TVS supercharger, which helps it make 851 hp and 703 lb-ft torque.
The orange vert from Stitchcraft is very cool with its foxy custom upholstery, dashboard, and wheel, along with a matching orange roll bar that is probably for looks only.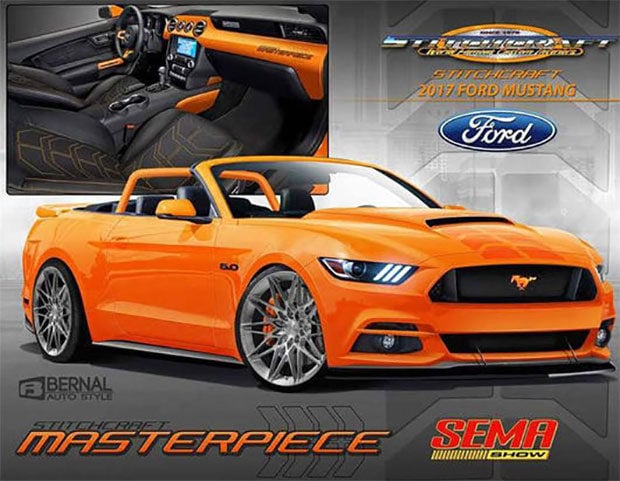 This black and blue accented beast is from Speedkore and has a carbon fiber body kit. It also has a 5.0 V8 with a Whipple supercharger making 825hp.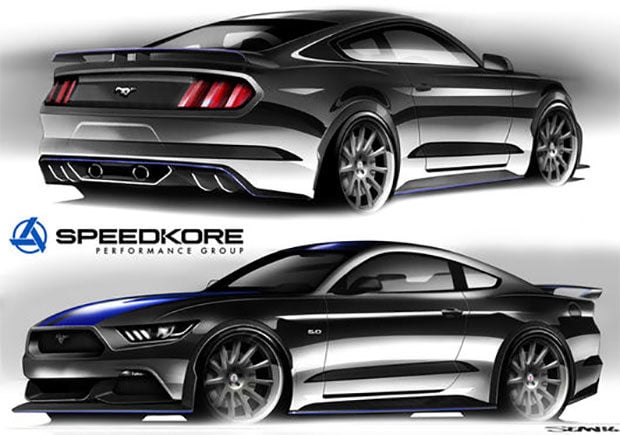 The black and cherry red monster from MRT is a 2.3L EcoBoost car and it too has loads of carbon fiber and style, along with some seriously dark window tinting.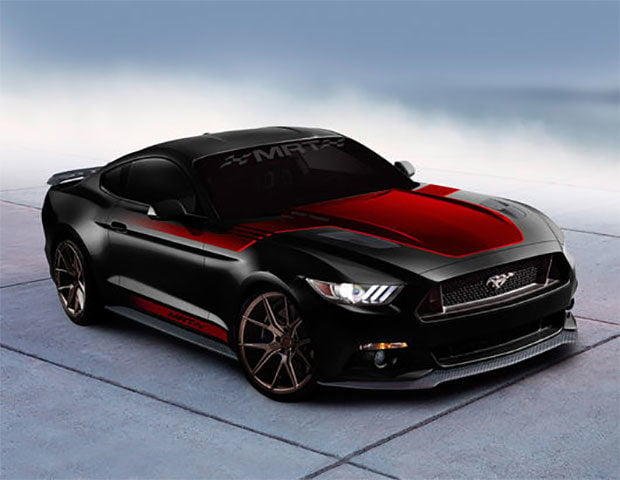 My favorite car for looks is the CJ Pony Parts 2.3L EcoBoost Mustang with Stealth Grey paint and lime green trim. It just needs a V8 to be perfect.