Neiman Marcus Island Cars Cost More Than a Golden Infiniti
expensive | neiman marcus | October 25, 2016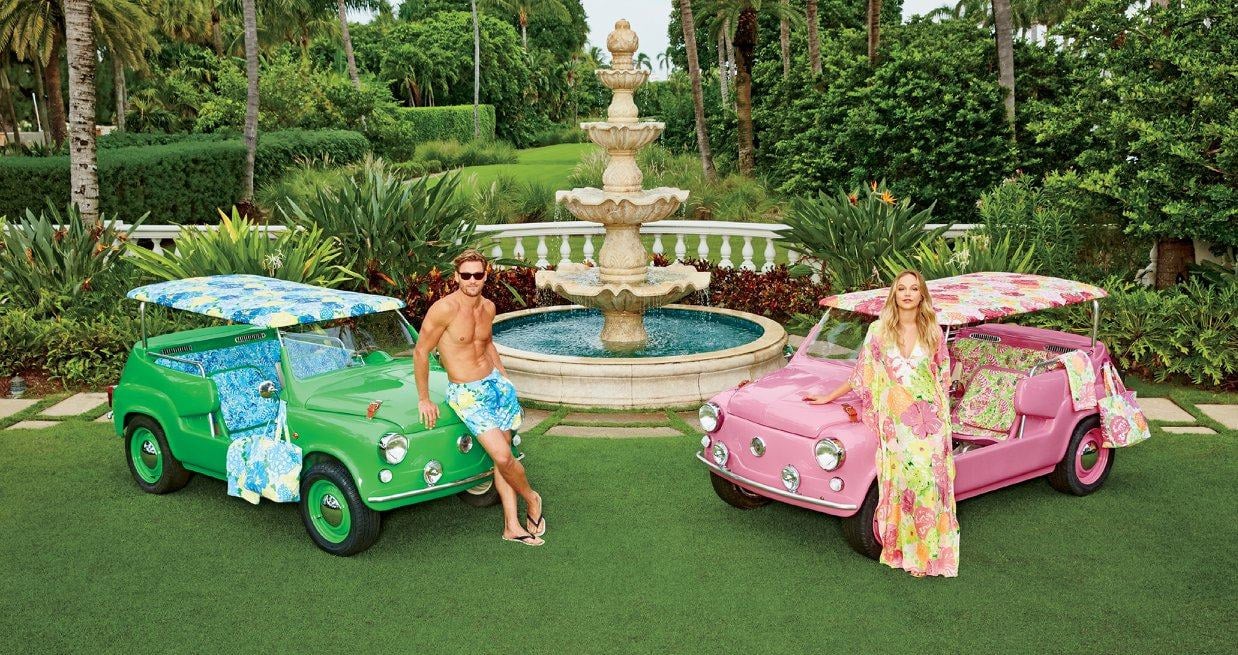 Neiman Marcus has a golden Infiniti Q60 in its 2016 holiday catalog. That gold Infiniti is a powerful and luxurious daily driver, and sells for about $63,000. Another vehicle can also be found in the catalog, but these ones are his and hers Island Cars, which are far less powerful, luxurious, or practical, yet cost even more.
The diminutive cars are available in a green his version and a pink hers version. They are built using modern technologies, but are meant to remind of the '50s and '60s cars that were carried aboard yachts for driving at places like Monaco, Nice, and Cannes.
The cars are built by Island Car Limited, and embellished with flowery prints by Lilly Pulitzer. The cars have composite bodies and stainless steel fittings. They are powered by electric motors, and have Bose sound systems. They weigh under 1,000 pounds each and lack doors. Only ten of each of the cars will be made. One upside to these silly little cars is that $5,000 from each purchase will go to charity.