2018 Mercedes-AMG E63 Sedans Do 0-to-60 in 3.3-3.4 Seconds
amg | mercedes amg e63 | mercedes-amg | mercedes-benz | October 26, 2016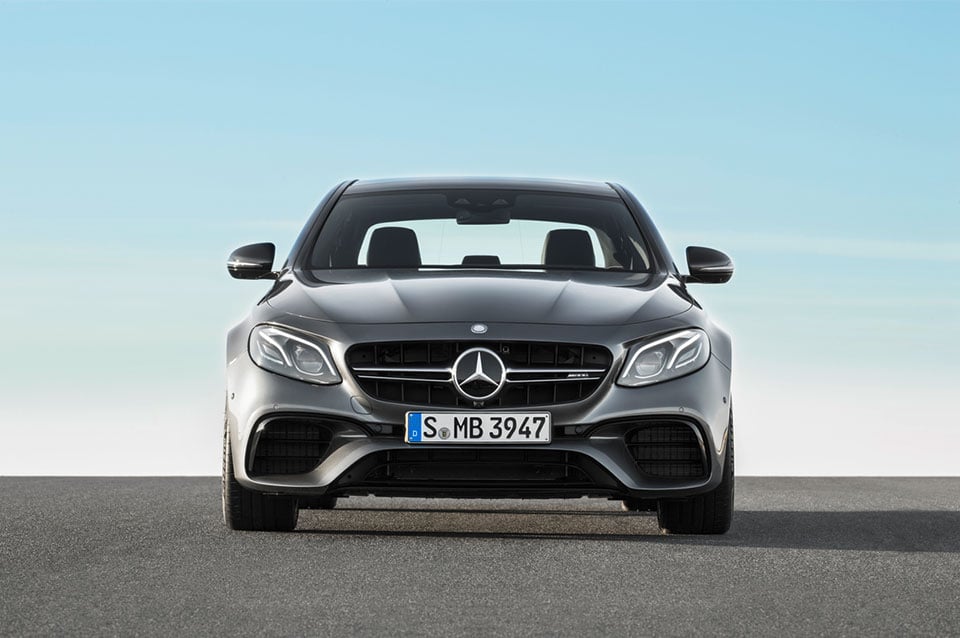 Mercedes-AMG has unveiled the new versions of its AMG E63 and E63 S and they are billed as the most powerful E-Class sedans of all time. These bad boys have 4.0L twin-scroll turbocharged V8 engines that make up to 603 hp. The big V8 engine also has a cylinder deactivation mode making it more fuel efficient.
It's not like there was anything wrong with the old E-Class, but the new V8 pushes this car to 60 mph in as little as 3.3 seconds in E63 S trim. That's crazy talk for a sedan. Power goes to the road via an AMG Speedshift MCT transmission and 4Matic all-wheel drive. The 9-speed transmission has a wet start-off clutch this time around, instead of a torque converter, which both reduces weight and improves responsiveness.
The E63's V8 makes 563 hp and 553 lb-ft torque, while the E63 S gets the full 603 hp and 627 lb-ft of torque. The E63 is only slightly slower at 0-60 mph in 3.4 seconds. Top speed for the E63 is limited to 155 mph with the E63 S limited to 186 mph though.
The new AMG E-Class will make its way to US dealerships in Summer 2017, and will make an appearance at the 2016 LA Auto Show this November.