Faraday Future FF 91 Is Fast, Not So Furious
ces 2017 | faraday future | faraday future ff91 | January 4, 2017
I really liked the looks of that Faraday Future FFZero01 concept they showed off at CES 2016. That car was sexy. Fast forward to CES 2017, and Faraday Future has unveiled its first production car called the FF 91 and it's not so sexy. In fact, it reminds me of the '80s station wagon my aunt owned back in the day.
Aside from the not so good looks, the car's specs are pretty impressive. It packs 1050 hp and has already posted a crazy fast 2.39 second 0-60mph time on the test track. Thanks to its enormous battery pack, the FF 91 promises an estimated 378 mile driving range. It's packed with lots of sensors for autonomous driving capability and has a retractable 3D Lidar sensor on the hood.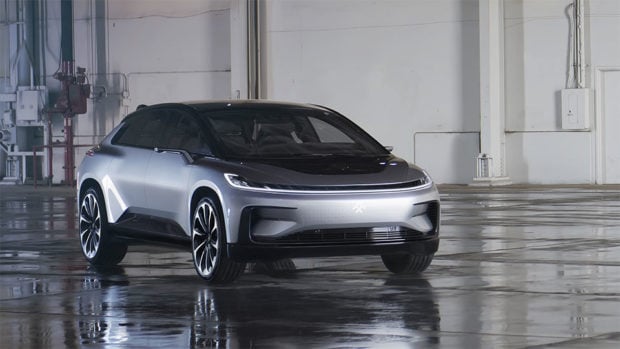 If you like the FF 91, you can pre-order one with a deposit of $5,000. The company is aiming for 2018 delivery of its first production cars. However, I'd be wary of giving the firm my money with all the concerns swirling about the company's finances. If you do plunk down your hard-earned cash now, you'll get the option of upgrading to one of the first 300 to be made called the Alliance Edition.