Challenger SRT Demon Goes on a Diet
dodge | dodge challenger | dodge challenger srt demon | srt | January 19, 2017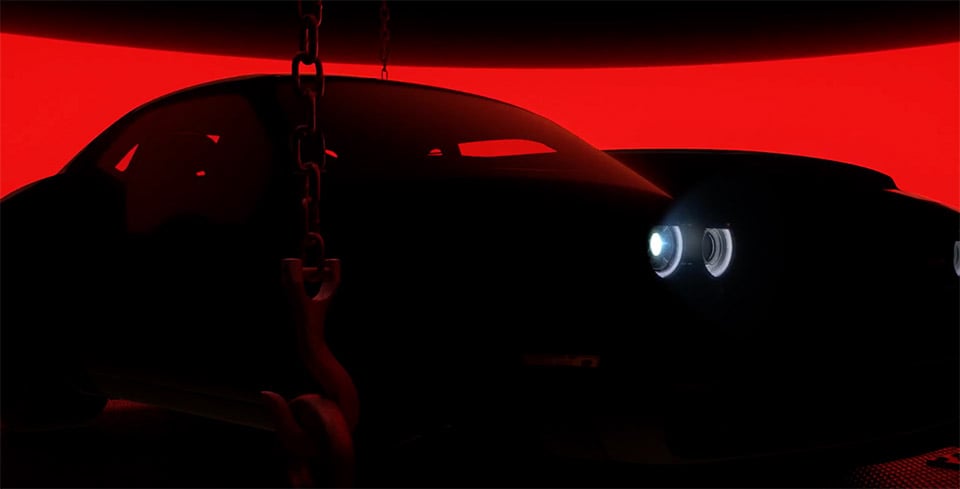 Leading up to the New York Auto Show in April, Dodge is slowly eking out details on its forthcoming monster muscle car, the Challenger SRT Demon. In a video posted to the company's YouTube page, they've revealed that the Demon will be losing some weight compared to other Challengers.
Word has it that the car will trim about 200 pounds, but the video gives no specifics on the weight loss – just a shadowy look at the car's body sitting on a scale with a gauge that indicates "Total Mass Reduction." I can only assume this means they'll be ripping out non-essential bits, and maybe going with some lightweight components for the hood or roof to get its curb weight down.
The entire Challenger and Charger lineup is based on a pretty old platform, so it's considerably heavier than its competition from Chevy and Ford. The current Challenger Hellcat weighs in at a whopping 4,448 lbs, so any weight loss will be a good thing.
Dodge will continue to drop new videos over on their Demon teaser website on a weekly basis leading up to April 10, so be sure to bookmark it and check back regularly.