Brabus 650 Cabrio Amps up Mercedes C63 S Drop Top
brabus 650 cabrio | mercedes-benz | mercedes-benz c63 | March 1, 2017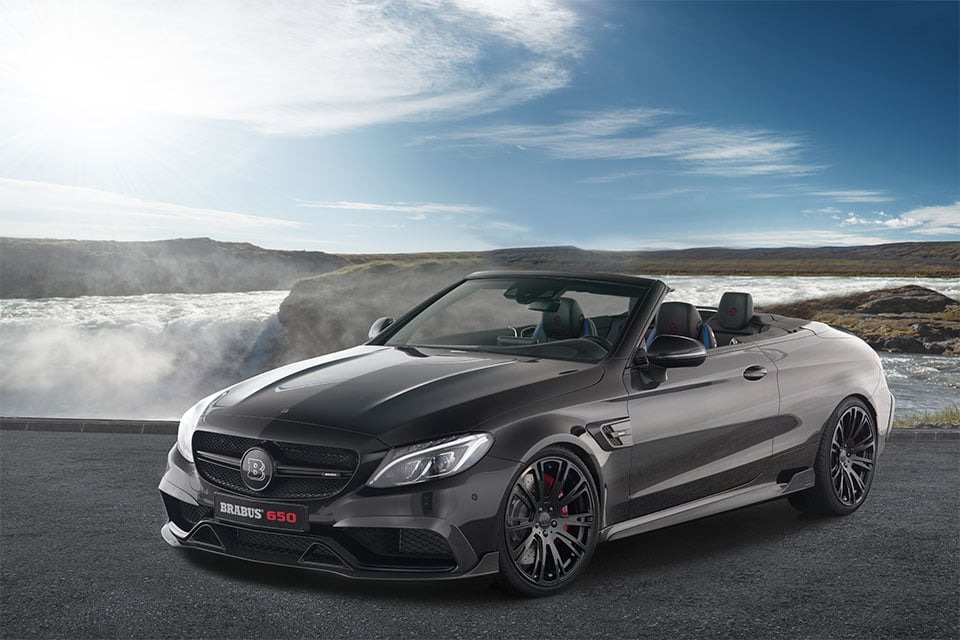 Brabus has announced its latest car that will be officially unveiled at this year's Geneva Motor Show. The Brabus 650 Cabrio is based on the Mercedes C 63 S Cabriolet, and it looks pretty badass. As with all Brabus cars, it can be built all at once or in stages. Beyond the cosmetic mods, buyers can opt for lots more power via tuning and new turbos.
That mod brings the twin-turbo V8 up to 650 hp and 604 lb-ft of torque. That is good for pushing the car from 0-62 mph in 3.7 seconds, with a top speed of 200 mph. The exterior of the car gets a number of carbon fiber exterior bits that were designed in the wind tunnel for optimal aerodynamics.
Brabus is also offering optional 20-inch forged wheels, an exclusive blue and black interior, and more. One of those extra items is a sport exhaust system that can be tuned from the cockpit. The car can also be fitted with coilover suspension with adjustable ride height.