Got $585,000? This Land Rover Defcon 6X6 Defender is for Sale
auctions | defender | ebay | land rover | modifications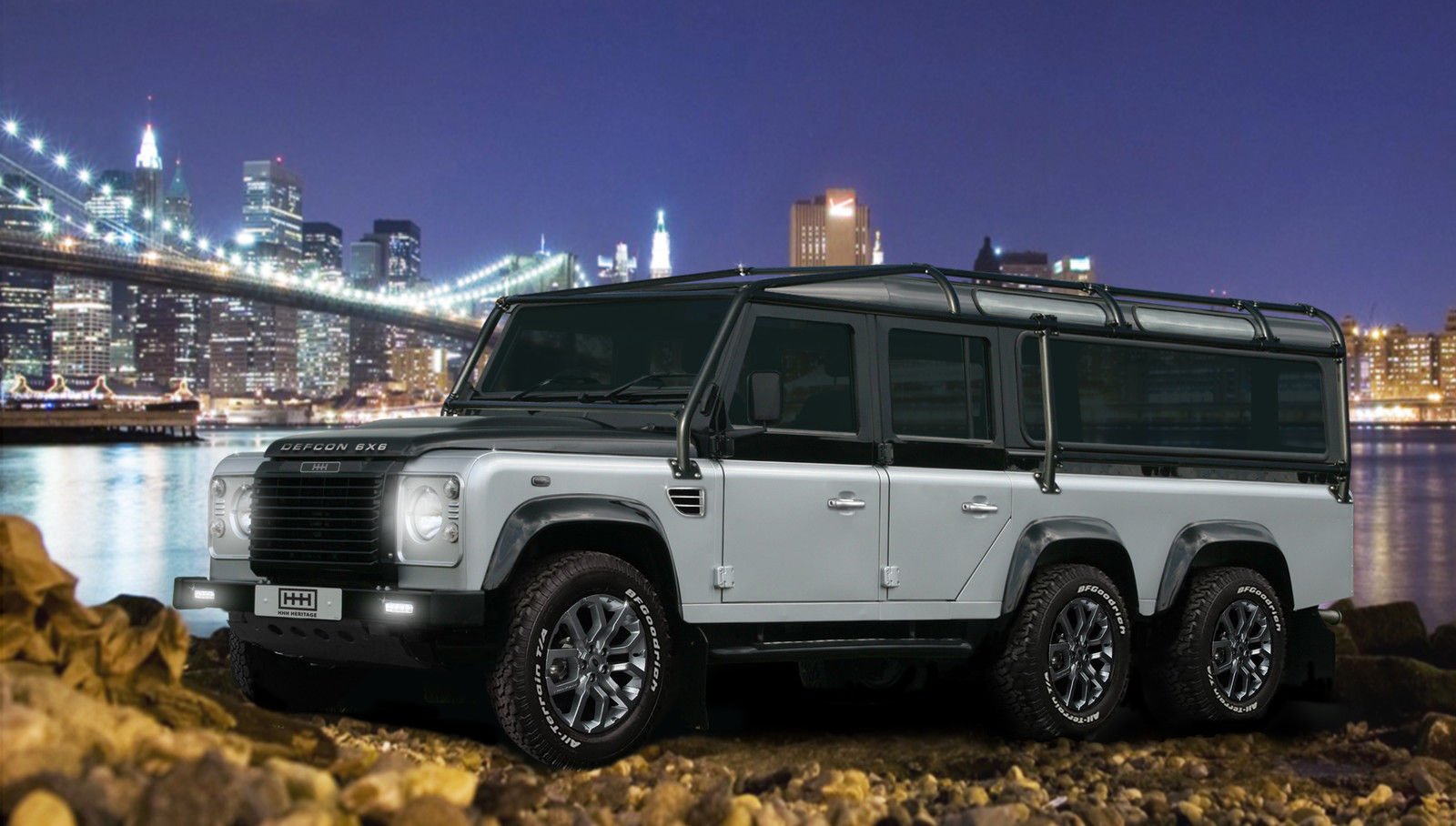 If the Kahn "Flying Huntsman" was custom engineered for Wolverine, and the Zetros 6×6 was built for the Incredible Hulk, then the HHH Heritage Defcon Defender 6×6 is the official off-road vehicle of The White Queen. Starting at just $585,000, and loaded with every option imaginable, this opulent custom creation is currently up for bid on eBay, where photos of its assembly process show all of the insane work required to bring it to life.
The luxury land barge starts with a one-off galvanized chassis, before cradling a fully built, supercharged LS3 crate motor, sporting 680 horsepower and a brand-new 6-speed automatic gearbox. From there HHH Heritage tosses on fresh axles to fit the stretched frame, complete with disc brakes on all six hubs, stainless steel fuel and brake lines, an auxiliary fuel tank, and specialized steering and suspension setups. With these recalibrations, the shop claims that the vehicle's turning radius remains almost identical to that of a Defender 110.
On the outside you will find things like a Puma hood and bulkhead, a custom front grill and external roll-cage, as well as one-off glass roofing, a duo of Alpine windows, and five steel doors, all with specialized hardware. There's also a winch that's integrated into the front bumper, which comes with a spot light and multiple controls.
Interior-wise, inspiration comes straight out of private jet culture, all the way up to the Puma dash, custom gauges, wool carpeting, opulent leather seating, bespoke tray tables, and refrigerator. There are also custom compartments galore, as well as modified ceiling materials, door paneling, and lighting. Rear passengers even get their own speedometer, as well as a plethora of tech features like surround sound entertainment.
All Defcon 6X6 models are custom built per order in order to best match their owner's unique personal tastes.