2018 Jeep Cherokee Trackhawk: Hellcat All the Things!
jeep | jeep grand cherokee | jeep grand cherokee trackhawk | April 9, 2017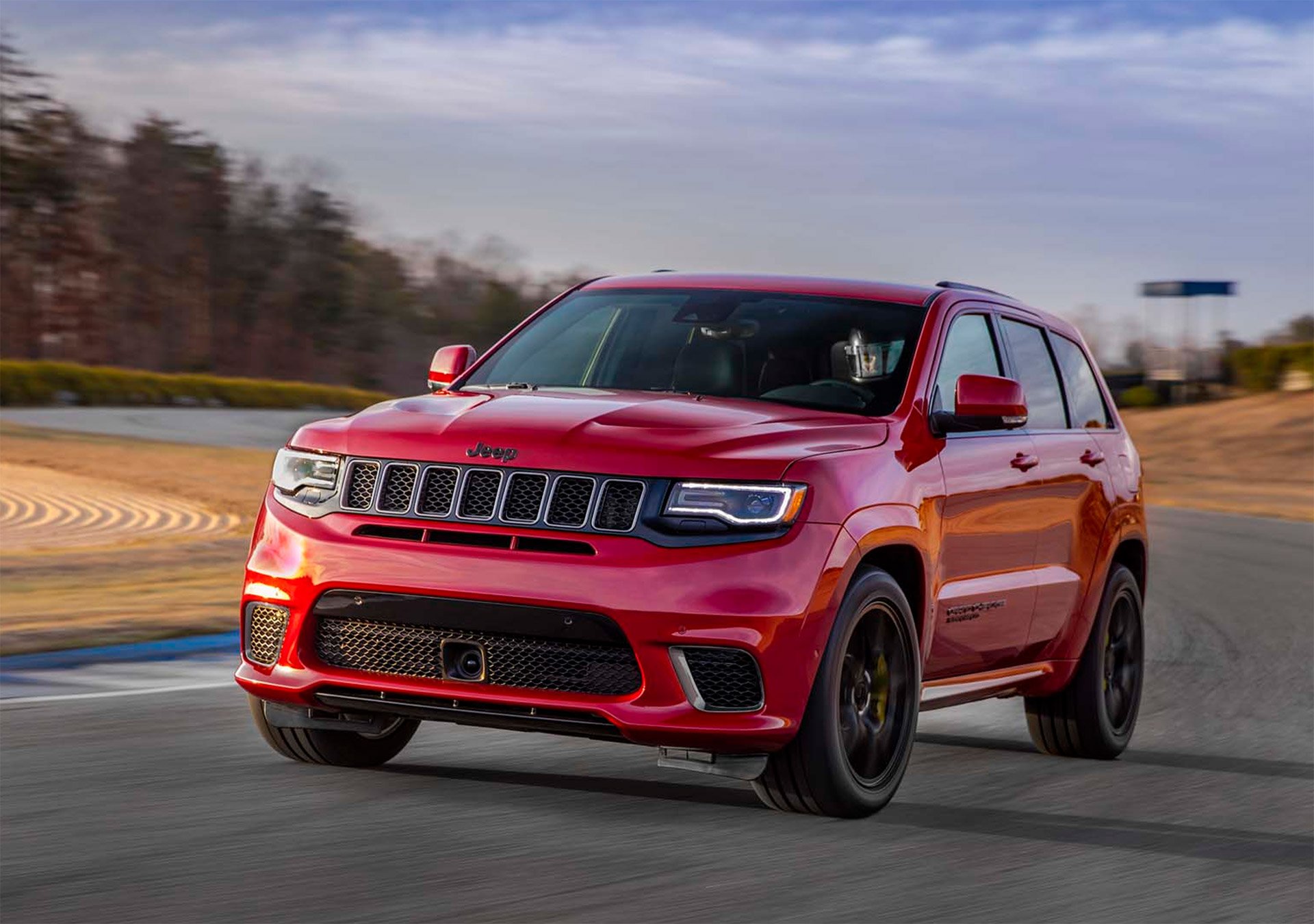 Long rumored to be in the works, Jeep has finally taken wraps off of its Hellcat-powered Grand Cherokee, the Trackhawk. This very special performance model rocks the same 6.2-liter supercharged V8 you can find in the Dodge Challenger and Charger SRT Hellcats, and just like its cousins, this one rocks 707 horses too. It's also the first time we've seen a factory Jeep with a "SUPERCHARGED" badge on it. Sweet.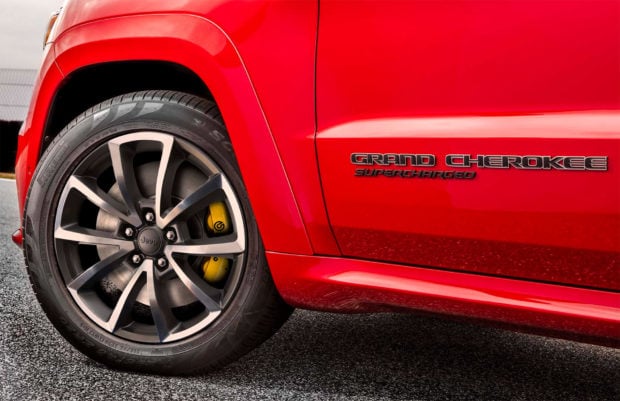 With all of that power in place, and an all-wheel drivetrain, this beast can do 0-to-60 in just 3.5 seconds, or a 1/4 mile in just 11.6. Top speed is 180 mph. Brembo brakes with big discs are at each of the corners to help bring all this muscle to a stop.
Jeep had to make modifications to the Grand Cherokee's AWD system to accommodate all of that power, but they managed to make it happen by upgrading the active transfer case with forged-steel chain sprockets and a wider chain. But with that in place, this monster is off-road capable, just like the standard Grand Cherokee. Though you might want to change out the 20″ alloy wheels and Pirelli P-Zero Scorpion Verde tires before you set about thrashing this thing about in the sand dunes. It can even tow up to 7,200 pounds if you so desire.
Appearance-wise, it looks very much like the already revamped Grand Cherokee SRT, save for the air intakes up front in place of the fog lamps, the quad exhaust pipes out back, and Trackhawk branding that could easily be mistaken for Trailhawk.
Jeep has yet to announce pricing for the Grand Cherokee Trackhawk, but they plan on making its official debut at this week's New York Auto Show.