This Nissan LEAF Has Ass-Tons of ATV Attitude
electric car | EV | nissan | off-road | rally cars | uk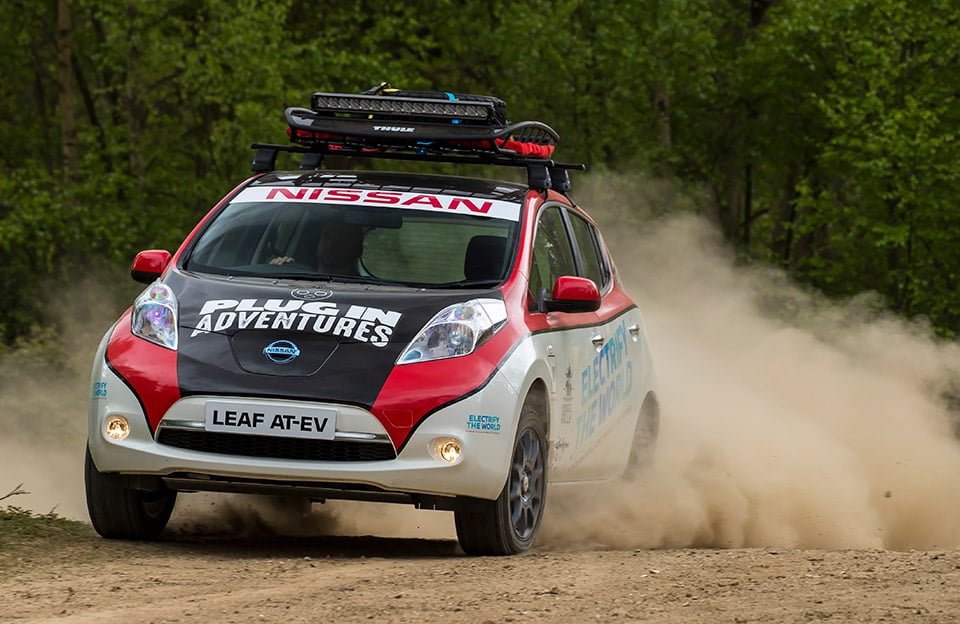 Well here's an odd spin on car modifications. Apparently electric car advocate Plug In Adventures has taken a Nissan LEAF and made it eligible for entry in this year's Mongol Rally, a 10,000 mile jaunt from the UK to Mongolia. Based on a British-spec, 30kWh Nissan LEAF Acenta, which offers a range of up to 155 miles on a single charge, this adorable juggernaut features a healthy slathering of modifications courtesy of UK-based performance powerhouse, RML Group.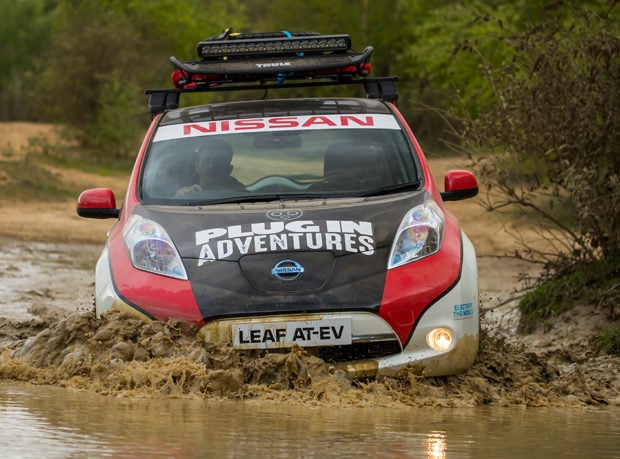 Mods start with Speedline SL2 Marmora wheels and Maxsport RB3 tires, before moving on to skid plates, stainless brake lines, mudflaps, and a 6mm aluminium sump guard. There's also a modified roof rack for additional storage and a Lazer Triple-R 16 LED light bar that generates 16,400 lumens of illumination. The rear bench has also been removed for added space and weight savings, and in their place you will find a fire extinguisher and a med kit.
Naturally, the scarcity of charging stations in rural Asian provinces is cause for concern, but since the vehicle will also accept a 240v Commando connection even remote stretches are now possible. Also, since this is not a timed event, the team has the freedom to make stops along the way in order to promote the benefits of all-electric vehicles and to log charging point locations via a What3Words platform for EV drivers.
As for the the race itself, participants are required to pilot microscopic, sub-1.0-liter engine cars, there is no "backup" team to bail you out of trouble, and many of the roads traversed are little more than rutted mud pits. Plug In Adventures founder Chris Ramsey feels this rally provides an ideal test for the LEAF platform, as it combines both his passion for adventure and electric vehicles.
While some may have doubts that the unorthodox little EV will even make it halfway, we remain optimistic and look forward to following The 2017 Mongol Rally when it kicks-off on July 16th.