Hey, Hey, It's the e-Moke! People Think We e-Moke Around!
e-moke | retro | weird | May 2, 2017
---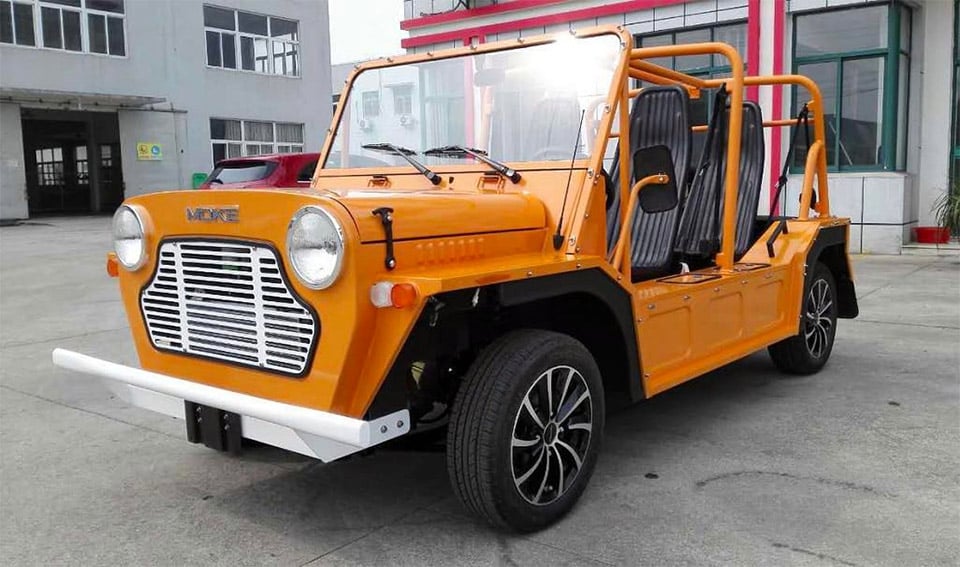 Waaay back in the day before I was in grade school, I used to stay with a babysitter when my parents felt bad about leaving me home alone (it was the '80s, don't judge). Every day they used to make us watch reruns of The Monkees, and those guys kind of creeped me out. In fact the entirety of '60s TV was a bit creepy somehow. The e-Moke reminds me of something those guys would scoot about in.
Yes, the quirky '50s and '60s Moke open-air cruiser is coming back as an electric vehicle. In its new incarnation, it has a tiny 7.5 Kw electric motor, capable of putting out roughly 20 horsepower and 70 lb-ft. of torque. It's got a 40 mile driving range with the base gel batteries, and a 90 mile range with the upgraded lithium batteries.
This EV will be coming to the US, and Moke America says it qualifies for the federal EV tax credit, which is a good thing because the odd little car is expensive for what it is. It will cost you $15,975(USD) plus shipping and you need to put down half that amount for them to build the car for you.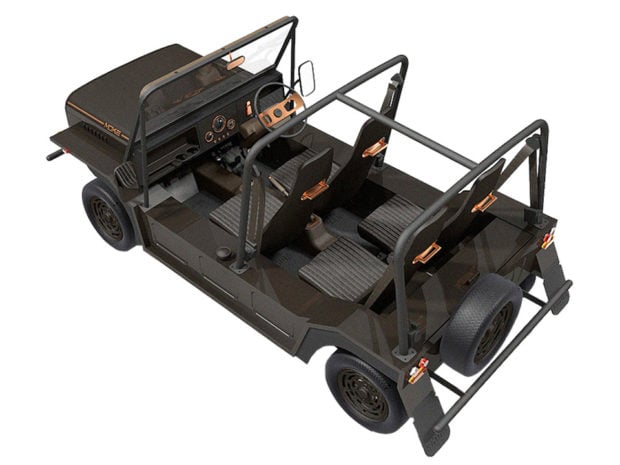 The four-seater is street-legal, but with a catch. With a top speed of 25 mph, expect to get flipped off by everyone if you drive this on most roads. The e-Moke comes in a variety of vibrant colors and is starting to ship this month.