Workhorse W-15 Electric Truck Goes 0 to 60 in 5.5 Seconds
pickups | technology | workhorse | workhorse w-15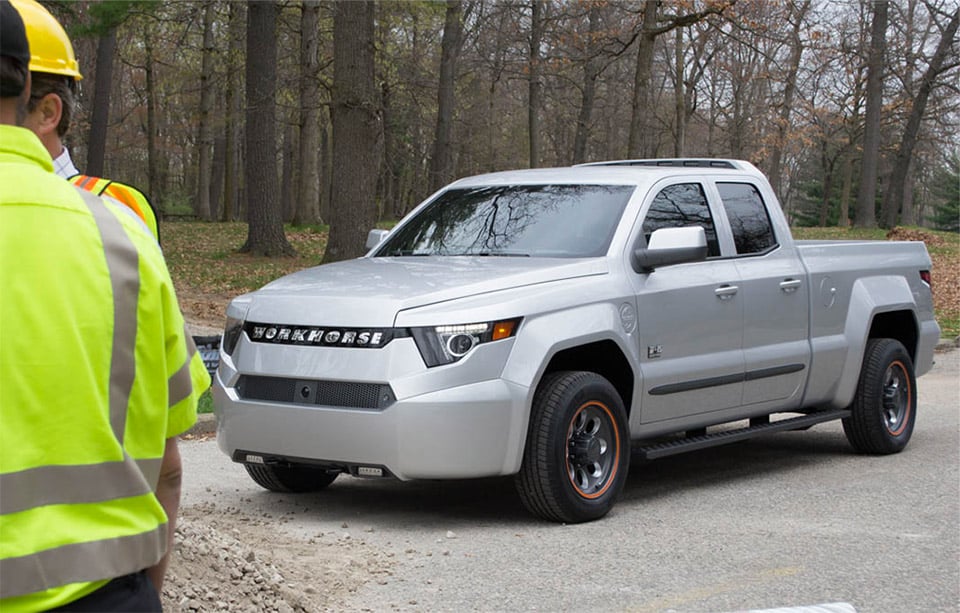 Workhorse is a company that builds vehicles for fleets, and the latest vehicle from the company is the Workhorse W-15, an electric pickup truck. Thanks to that electric power and instant torque it produces 460 horsepower and can do 60 mph in just 5.5 seconds. The truck has dual electric motors giving it AWD and an internal combustion range extender to keep things running when the lithium-ion battery pack runs out.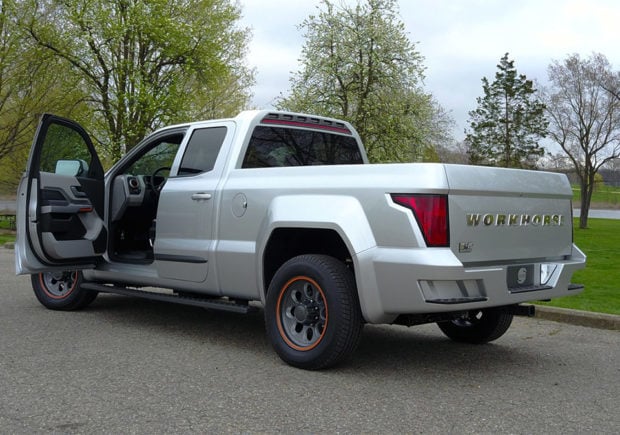 The pure-electric driving range is 80 miles, but with the range extender in action the truck is good for 315 miles per tank. With that range extender running the truck still gets good fuel economy for a truck good for 32 mpg on the highway and 28 mpg on the city.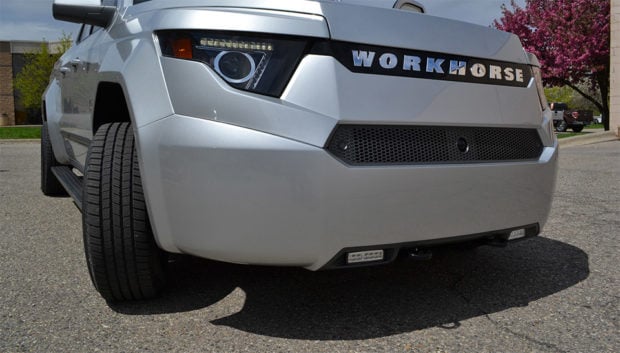 It sounds like it works much like the Chevy Volt and BMW i3 range extender, in that it doesn't drive the wheels, but acts as a generator to feed power to the batteries and the motors. The truck is also capable of exporting power back out to devices like power tools.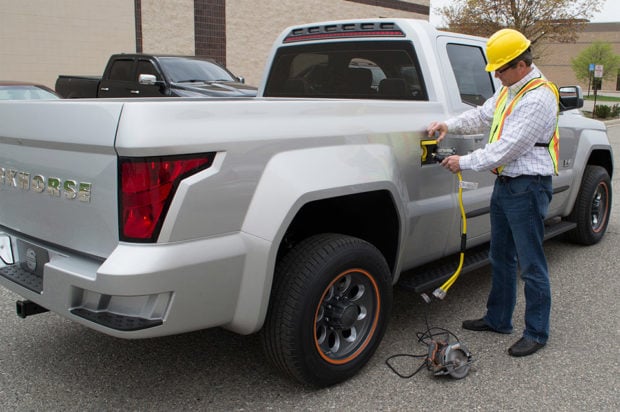 To help keep things down in weight, it's got a carbon fiber composite body. W-15 trucks can tow 5,000 pounds and has a 2,200 pound payload capacity, though it's unclear what sort of impact on electric range those loads might have. The double cab and standard bed configuration will seat five people. There is no word on pricing, but Workhorse is already taking pre-order inquiries.