Martini Liveried Porsche 934/5 and VW Bus are the Perfect Pair
auction | porsche | volkswagen | VW | May 18, 2017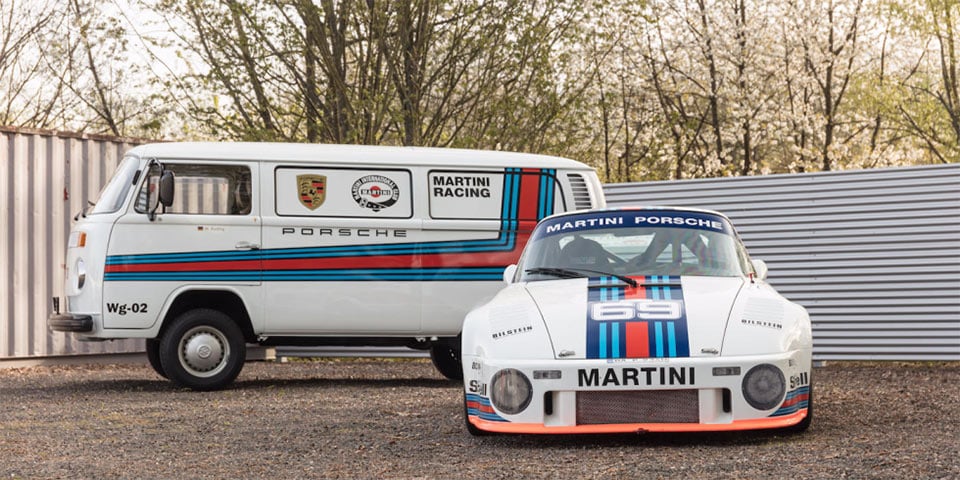 Of all the racing liveries out there, the Martini designs are some of the coolest of all time. A Bonhams auction coming up at Spa Francorchamps will have a pair of very cool Martini-liveried vehicles up for auction. One of them is a 1977 Volkswagen Type 2 Transporter bus. The other and much more interesting is a 1976 Porsche 934/5.
Sadly, neither of these cars is an original Martini Racing vehicle, but they still look awesome. The Porsche is an actual race car that was originally owned by Kremer Racing. It is chassis #930 6700478 and raced three events in 1977 before going into storage.
It was restored in 2006 and prepped for historic racing. The cars are being sold separately, but that bus would make for an awesome tow vehicle. The Porsche is expected to sell somewhere between $350,000 to $440,000 (USD) with the VW fetching between $49,000 and $60,000.