Dodge Challenger SRT Demon Price Announced
dodge | dodge challenger | dodge challenger srt demon | dodge demon
Dodge has finally given up the detail on pricing for the new Challenger SRT Demon street/strip racer. The car will start at $86,090(USD). Naturally that price is before dealerships mark them up to squeeze all the money they can from these special models. The cost includes the $1,700 gas guzzler tax and destination charge.
For the money, you get a supercharged 6.2-liter HEMI V8 with 808 hp and 717 lb-ft. of torque, along with tons of other upgrades to help ensure as much of that power as possible reaches the ground, so the car can achieve 0-to-60 second times as fast as 2.3 seconds.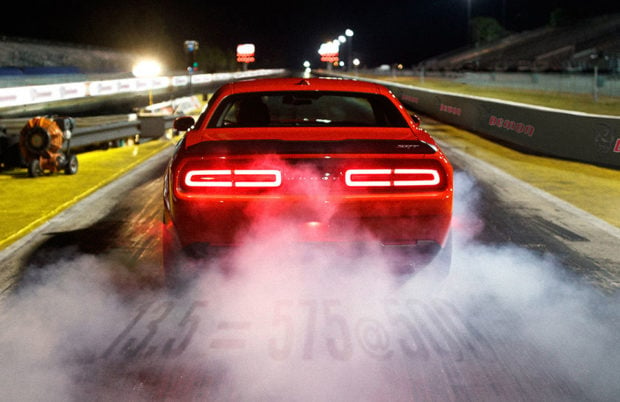 Buyers can get that fancy Demon Crate, which comes loaded with over $6000 worth of track tools, accessories and software for race fuel for just $1 more. Only on race fuel can the Demon achieve its full potential of 840 hp and 770 lb-ft. of torque. I guarantee every Demon sold will get that extra option.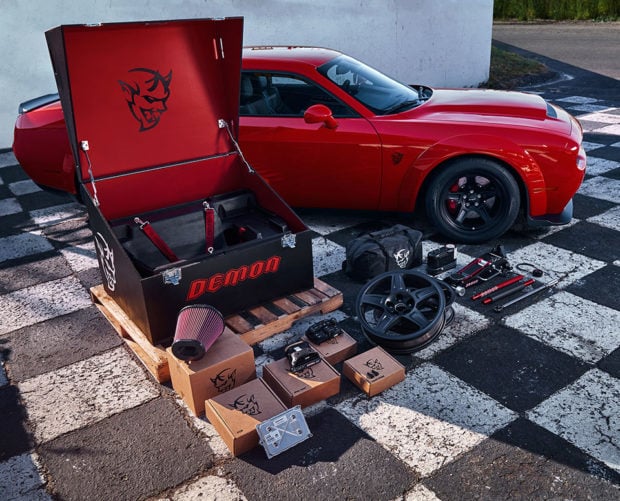 If you want that to put the normally absent front passenger seat, rear bench seat, or trunk carpeting back in, each will cost you another $1 a piece. A painted satin graphics kit costs $3,495, a sunroof is $4,995, and leather seats and other niceties are $1,595. A comfort package with audio system and leather is $2,495 and you can get red seat belts for $195. Of course, other than the graphics, each of those things adds weight, which is kind of the opposite of what the Demon is all about – maximising power-to-weight ratio.