Tesla Model 3 Range and 0-to-60 Time Revealed
EV | tesla | tesla model 3 | May 26, 2017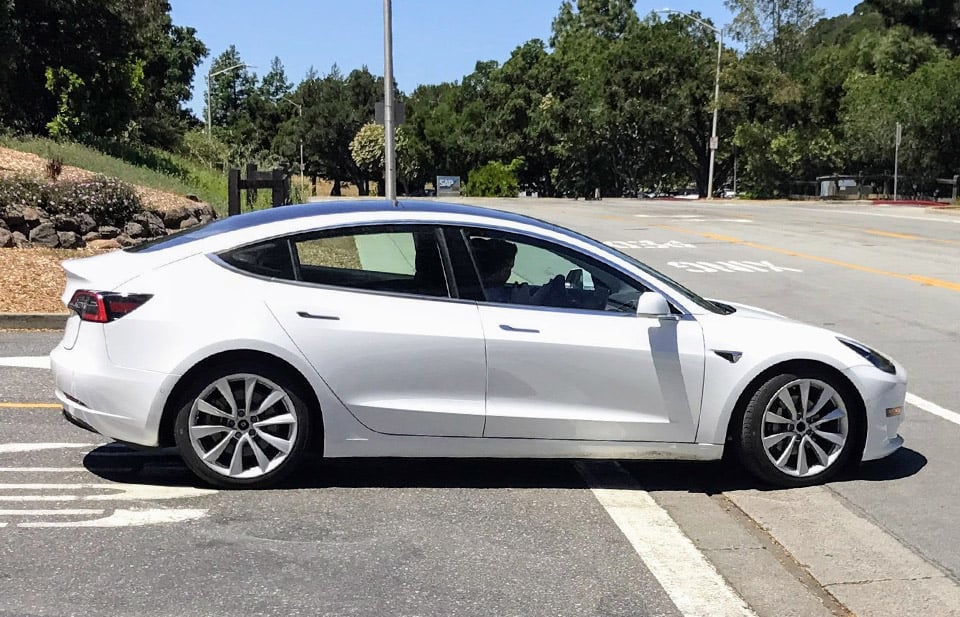 Tesla has offered up some new details on the new Model 3 EV and they sound pretty cool. The Model 3 will hit 60 mph in 5.6 seconds, not a bad figure at all. That's quite a bit lower than a tricked out Model S, but the 3 is much cheaper, and it beats the Chevy Bolt's 6.5 second figure by nearly a full second. The Model 3 will go 215+ miles per charge, which puts it behind the range of the Bolt's 238+ mile number.
Other specs revealed include an overall vehicle length of 184.8-inches, and just 14 cubic feet of cargo space. In comparison, the Bolt has 16.9 cubic feet with the seats in use, and up to 56.6 cubic feet with the seats folded. It's not clear if the back row in the Model 3 can fold though.
The car will seat five people and has a single digital display inside the car compared to the two a model S gets. It's also important to note that Model 3 owners will have to pay for Supercharger use, unlike Model S owners.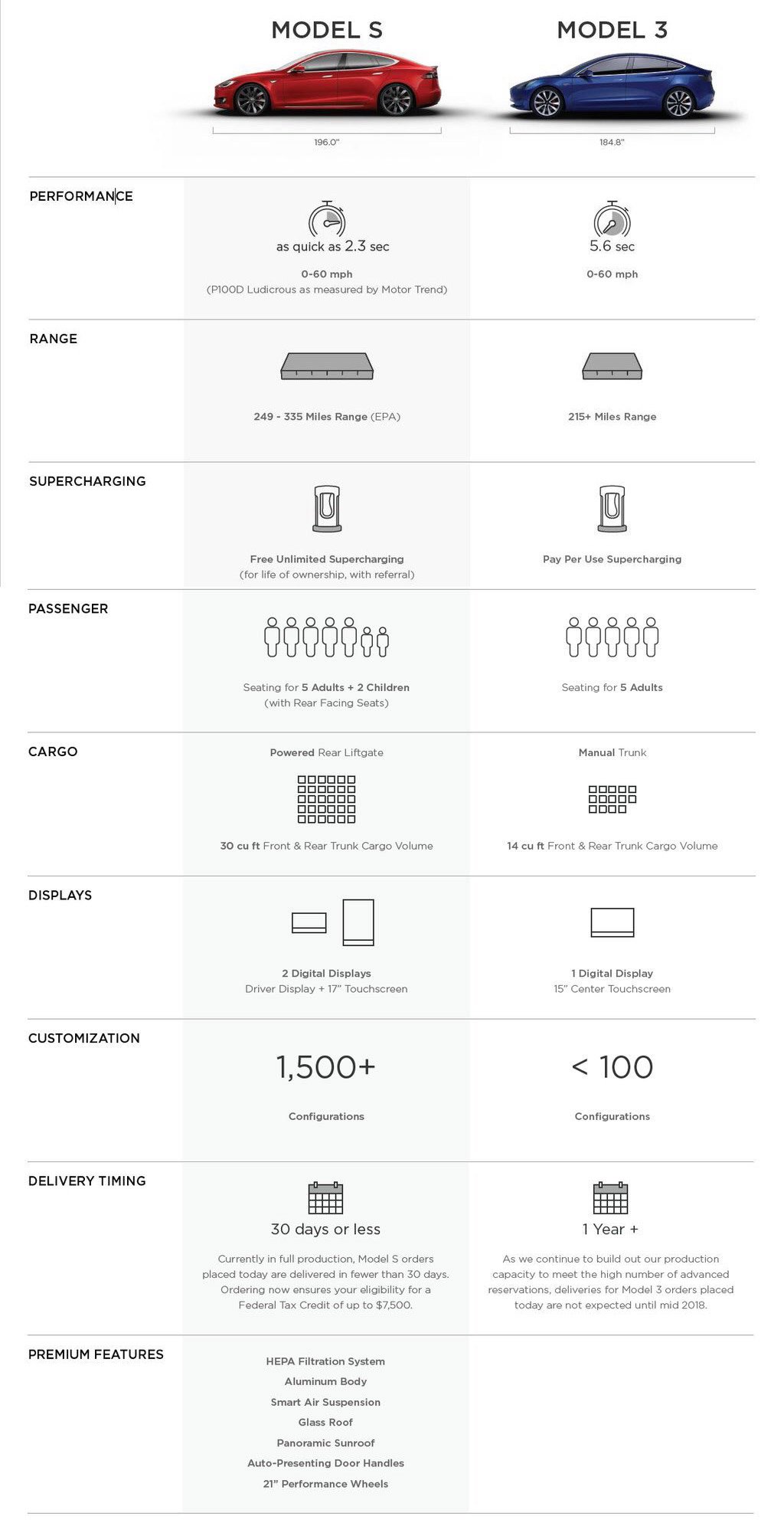 Tesla expects to start shipping the Model 3 about a year from now, in mid-2018. There's no telling how long it will take for the company to catch up with the huge number of pre-orders which have been reserved.