Mercedes-AMG Project One Hypercar Drivetrain Revealed
amg | formula 1 | mercedes-amg project one | mercedes-benz | May 29, 2017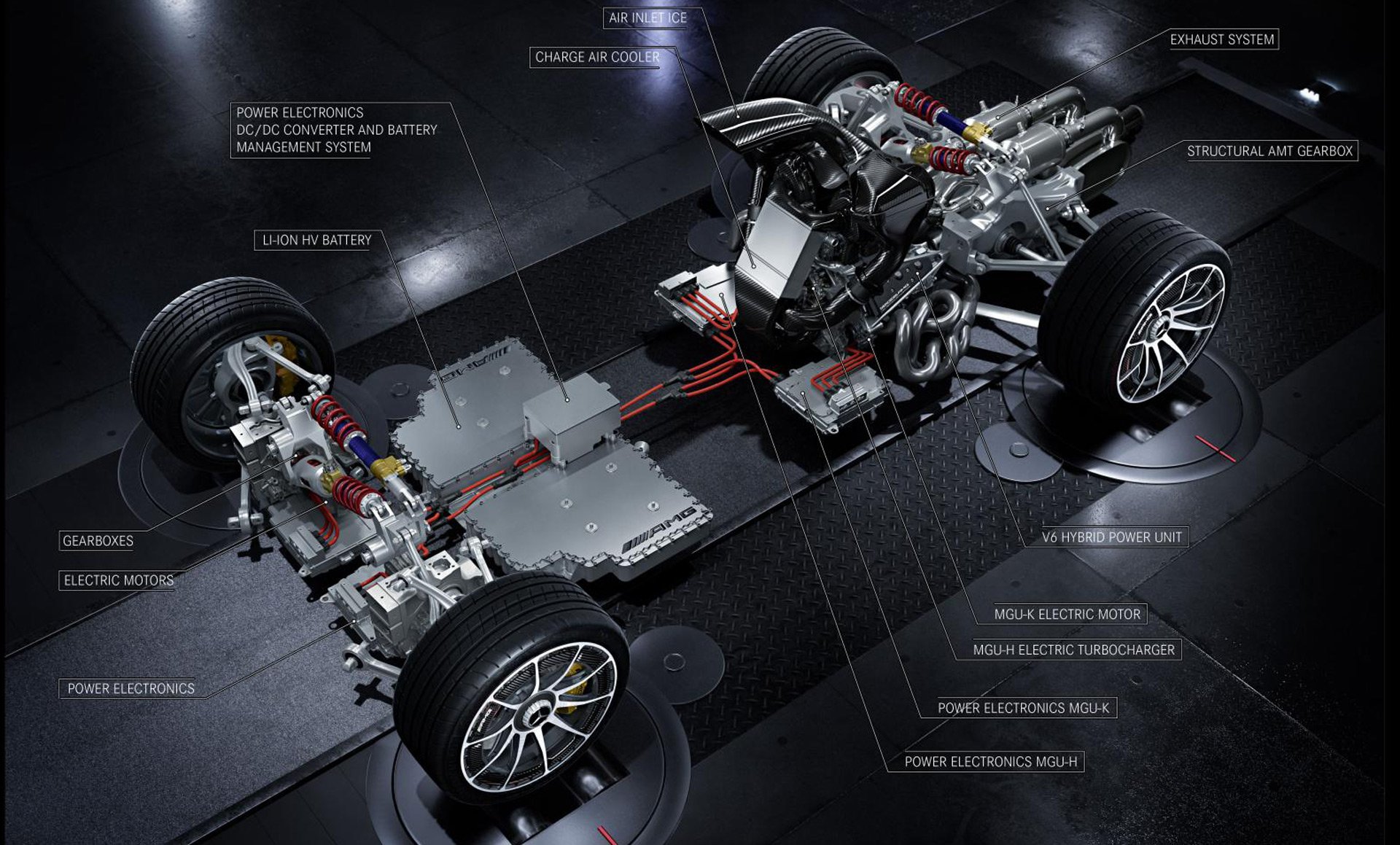 We have talked about the Mercedes-AMG Project One hypercar a few times now. The last time we checked in, there were a few details about the powertrain. Now some other cool tidbits have come forward ahead of the reveal of the car.
We already knew that the Project One would have around 1020-1050 hp combined from its Formula 1-derived 1.6L turbo V6 and its electric motors. We knew that there would be four of those electric motors as well. We now know that the two electric motors attached to the front axle will allow the car to drive on electricity alone.
One of the quartet of electric motors will be on the turbo and another will be on the crankshaft. While the engine is mid-mounted, the battery will be front-mounted to help weight distribution.
The pure-electric driving range is short at 15 miles, but at least you can feel good about beating a Prius for a short time on fuel economy.