Saleen Championship Edition Mustangs for Street or Track
ford | ford mustang | saleen | saleen championship edition mustang | June 5, 2017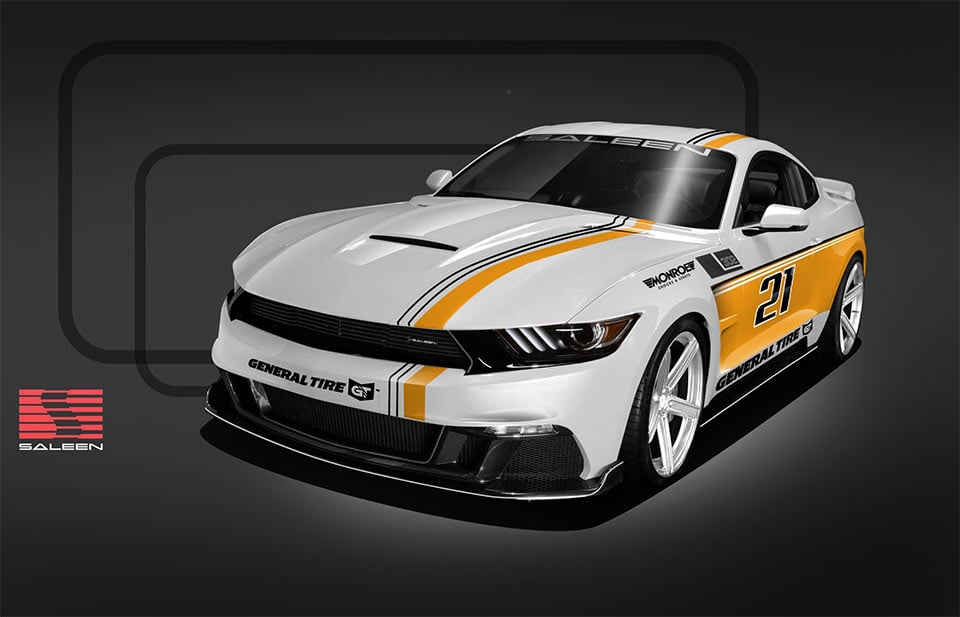 Saleen is a name tied closely to souped up Ford Mustangs for generations now. The company has announced its new line of Championship Edition Mustangs, and they pack some impressive specs. The cars are equipped with a 3.2-liter liquid-cooled supercharger that helps the engine make 730hp in street version and 750hp in track version.
The track version of the car gets a rear seat delete, 4-point roll cage, and 4-point harnesses along with an upgraded radiator and more. There's also a new exhaust system, and a short-throw competition shifter. The paint scheme is white with black and yellow graphics, and both models ride on white wheels with General Tire G-Max-RS tires.
Production of the cars kicks off in September, and pricing has yet to be announced.