Nissan Donates Custom GT-R to Nashville Predators Charity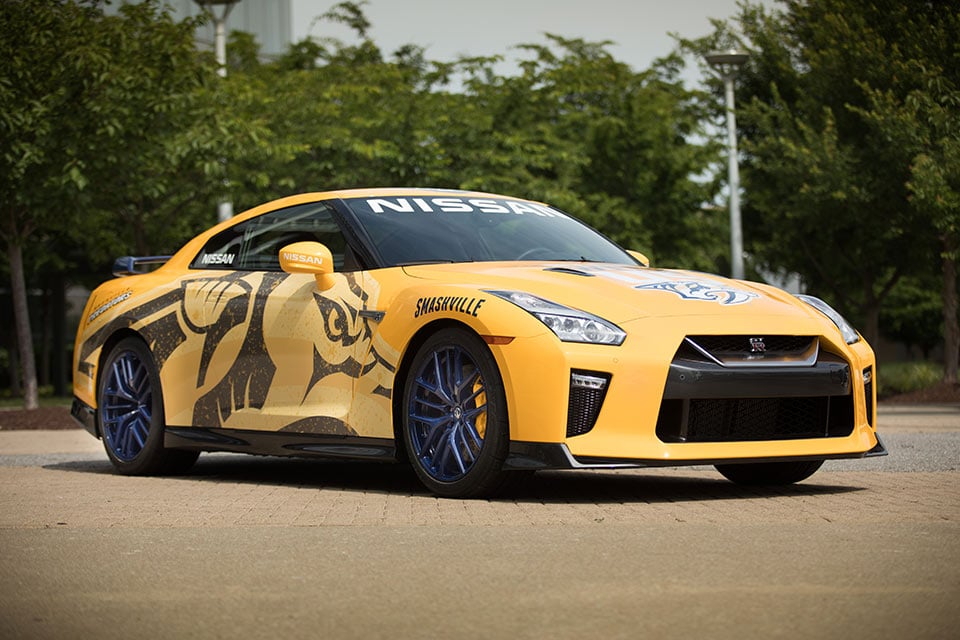 The Nissan GT-R may not be as exciting as say a Porsche 911 GT3, but the GT-R is a legitimate supercar when it comes to performance. Nissan has shown off a sweet custom GT-R that it has donated to the Nashville Predators Foundation. The custom GT-R wears the official colors and graphics of the Predators- bright yellow with an animal head on it.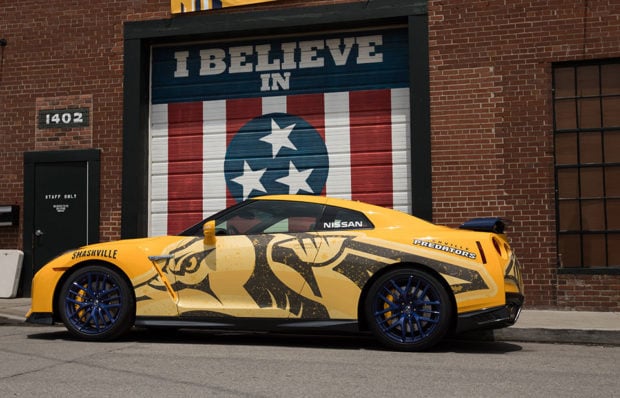 The car started life as a GT-R Premium carrying a price tag of $109,990 and has all sorts of graphics on it. The interior appears to be completely stock. The car will go up for auction with the foundation using the money from its sale to benefit its community and other outreach programs.
The winning bidder also gets 2017-2018 season tickets to the Predators games and a parking pass for a garage on 6th Street to part for the games. I'd assume the car will bring more than sticker at auction, but who knows. Subtract the graphics, and I'd totally drive a yellow GT-R.