2018 Porsche 911 GT2 RS Debuts at E3 as Forza 7 Cover Car
2018 | forza | porsche | porsche 911 | porsche 911 gt2 rs | video games | xbox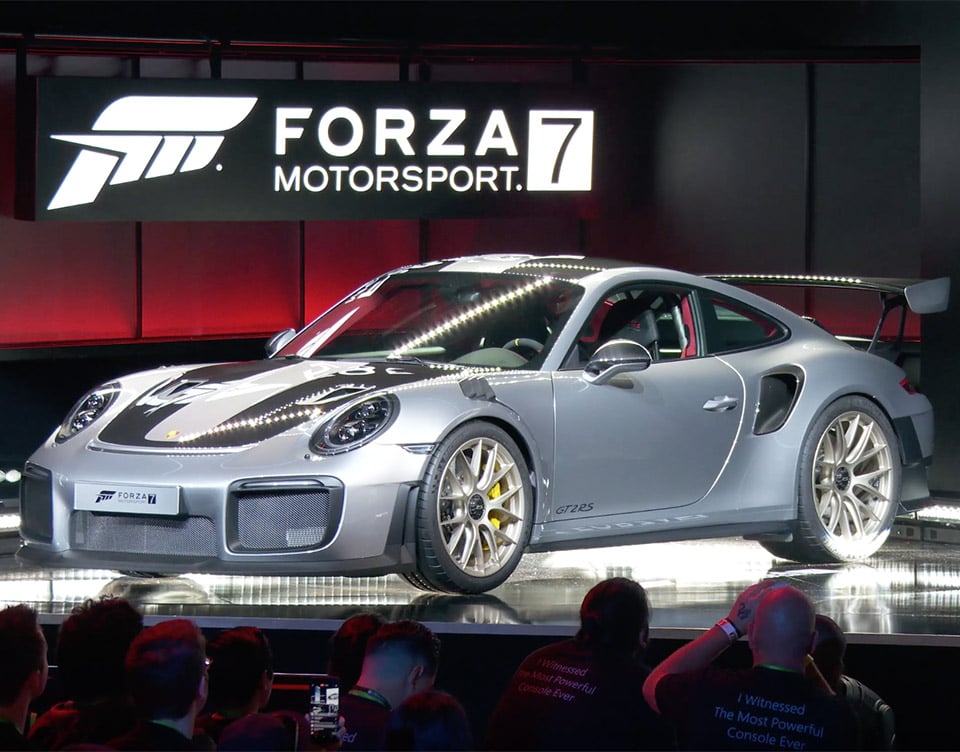 It seems as if car companies are starting to look outside of the traditional auto show venues to make announcements. There were several big car companies on hand at CES for the last few years, and now Porsche turned up at E3 with a new car to show off. There's certainly a big crossover between video game fans and sports car fans, so I guess it makes sense that they announced the new 2018 911 GT2 RS during Microsoft's big Xbox press conference.
The GT2 RS was shown off during the announcement of Forza Motorsport 7, and is one of the many cars that gamers will be able to drive in the photorealistic racer for Windows 10, Xbox One, and Xbox One X. Of course, I'd much rather drive the real thing than the one in a video game, but Forza 7 is the closest most of us will get with a car like this.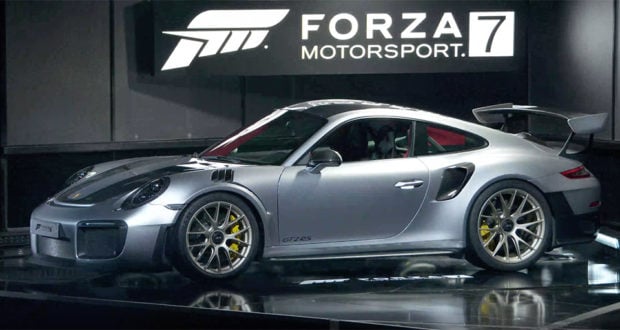 We don't have the full specs on the car as of yet, but I've heard that it has a 3.8-liter twin-turbo flat-six engine out back, which pushes 640 horsepower to the rear wheels. In other words, it's the most powerful production Porsche 911 engine you can get. It's also got a massive wing out back to help keep all that power connected to the ground, and the largest front air intakes I've ever seen on a 911. I'd also expect to see a PDK dual-clutch gearbox, rear wheel steering, and of course a track-tuned suspension.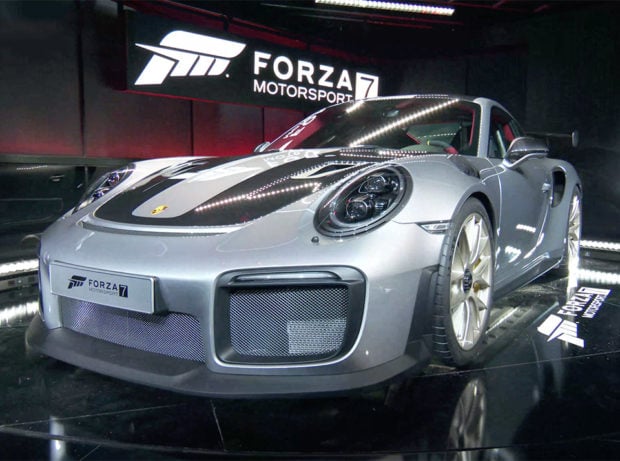 Expect more details to surface from Porsche in the coming days and weeks, but this is one badass 911 that I'd absolutely love to get out on the track.