2018 Dodge Durango SRT Price and Specs Detailed
2018 | dodge | dodge durango srt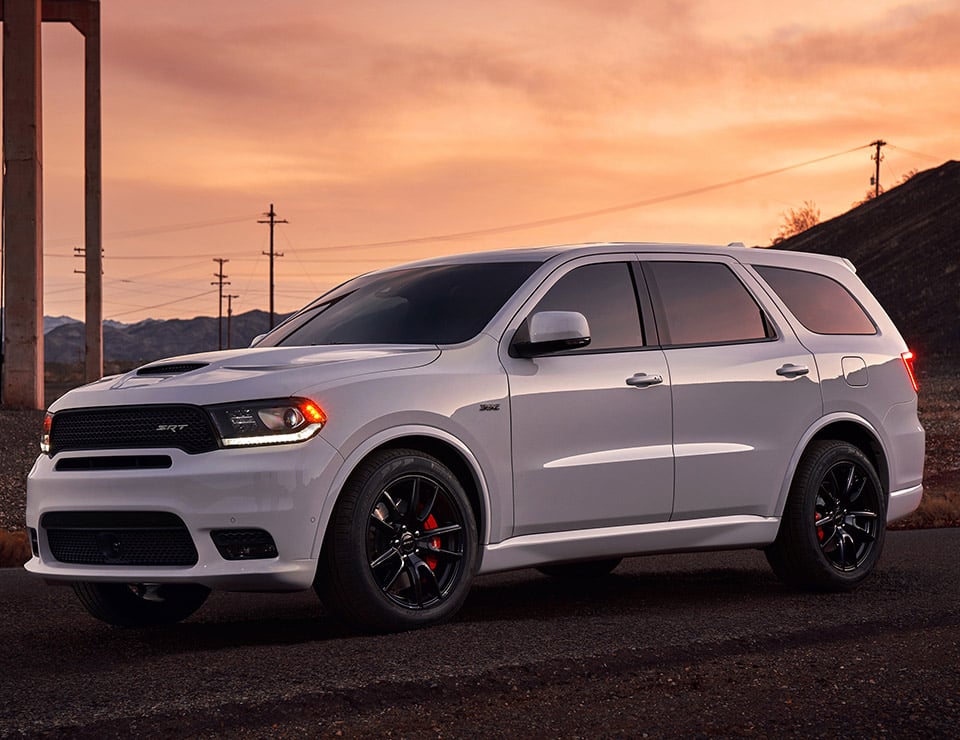 The idea of a Dodge Durango with 475 horsepower is a pretty exciting one. After all, this trusty SUV already has aggressive looks, and just needed the proper engine to give it the power to match. Dodge's performance division has now dropped all the details on the new 2018 Durango SRT, along with its pricing.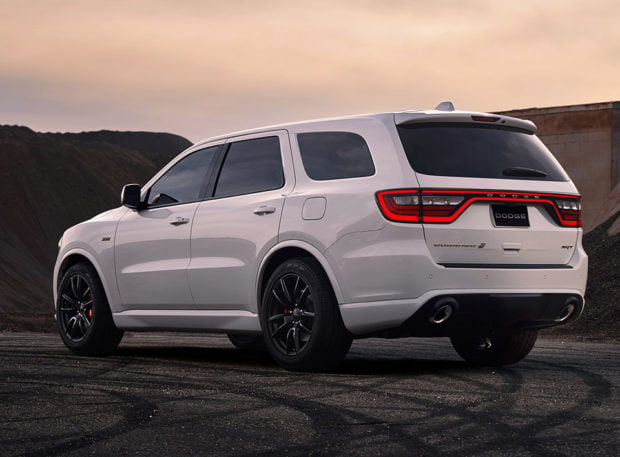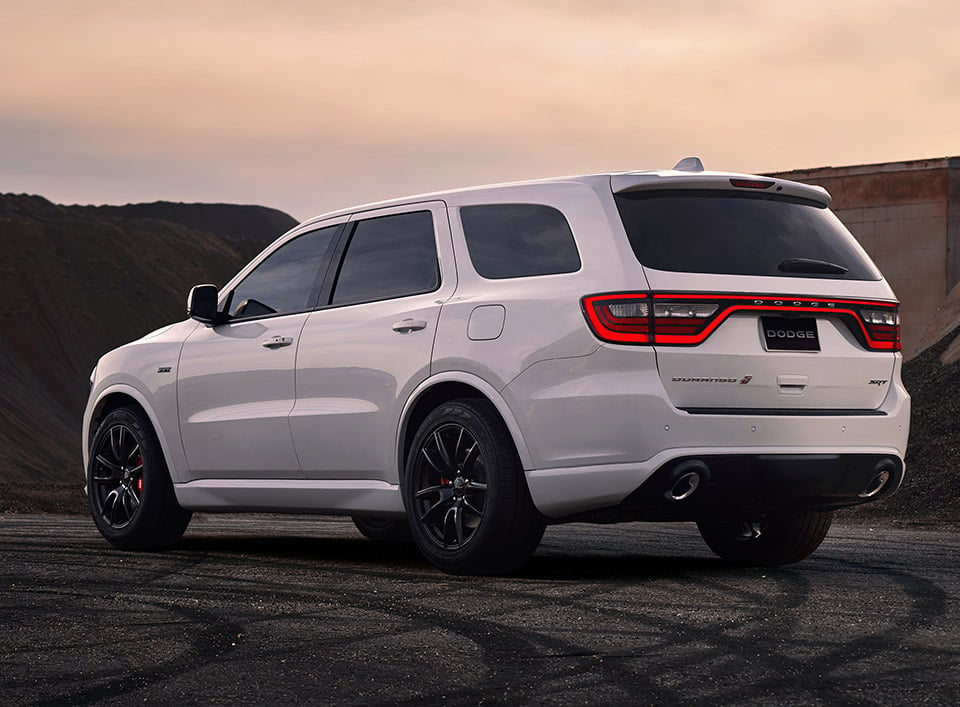 The 392 ci HEMI V8 under the hood pushes out 470 lb-ft. of torque, which can launch this beast from 0 to 60 mph in just 4.4 seconds, and turns in a 12.9 second quarter-mile. All that power means it can tow up to 8,600 lbs too. SRT installed a new AWD system specifically tuned for performance, along with Bilstein adaptive dampers, and big Brembo brakes to help bring this 3-row monster SUV to a stop.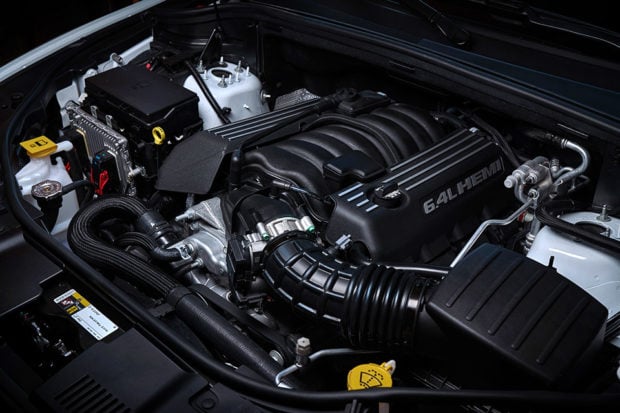 There's lots of aesthetic upgrades too, including a widebody kit, a hood with functional cold air ducting and heat extractors, and dual nickel-chrome exhaust tips. The whole thing rides on 20″ x 10″ Goliath black wheels, wrapped in Pirelli rubber.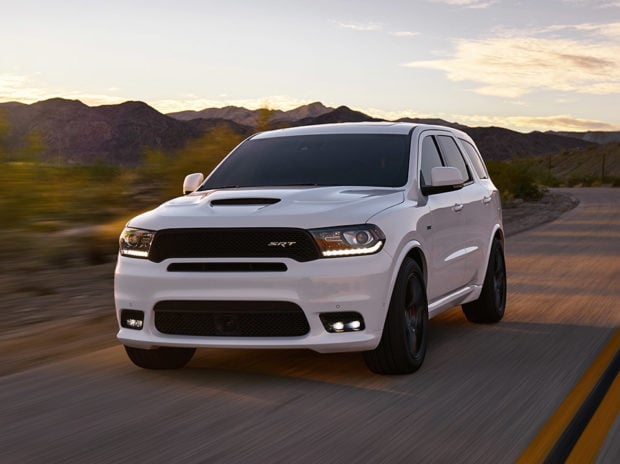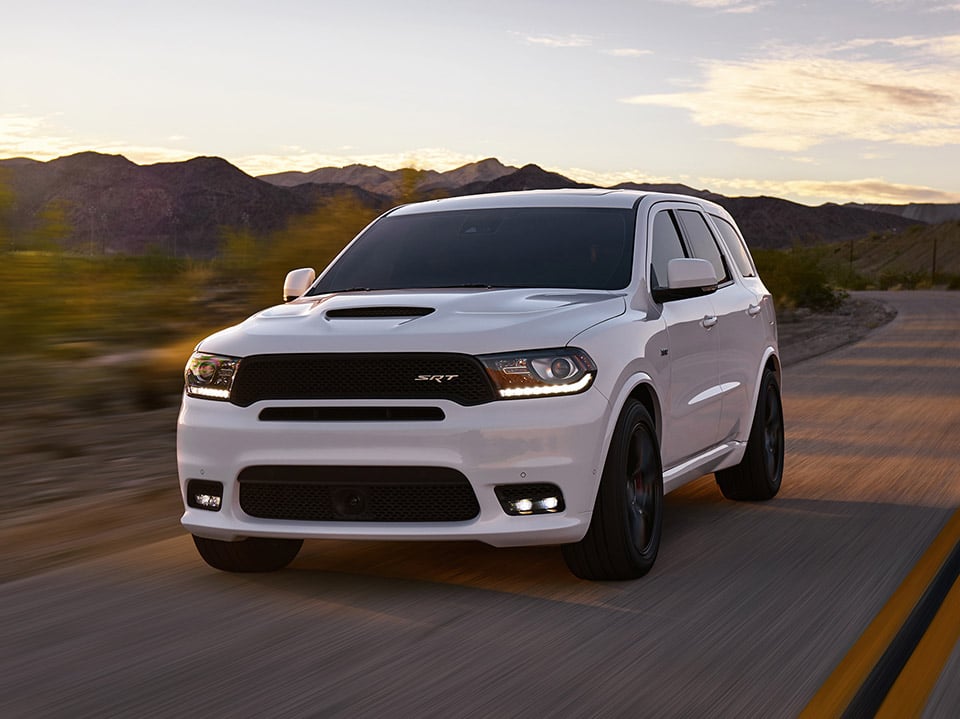 Inside, there's a D-shaped sport steering wheel, a 180mph speedometer, and options like Demonic Red Laguna leather seats, a suede headliner, and carbon fiber instrument panel and door bezels. Base price for the 2018 Durango SRT is $62,995(USD) – before destination charges, and the SUV should find its way into Dodge dealers by the end of the year.