Production Tesla Model 3 Caught on Video in the Wild
tesla model 3 | July 24, 2017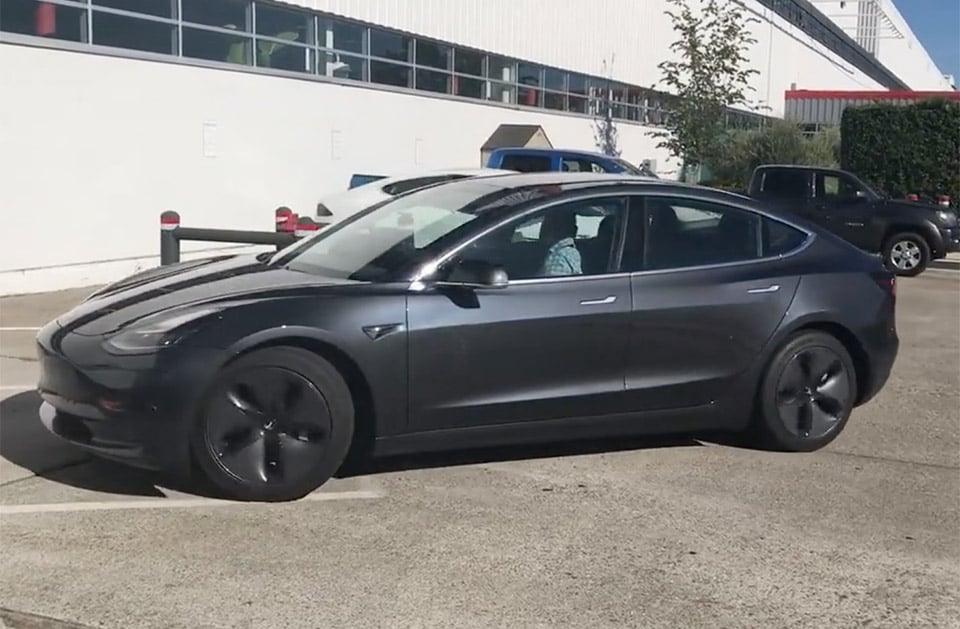 A video recently turned up showing what is apparently the third ever Tesla Model 3 to roll off of the production line. The dude you see somewhat awkwardly climbing behind the wheel of the Model 3 in the video is Tesla Sr. VP of Engineering Doug Field.
I hate the wheels on the car and it looks a bit odd in proportion to me. While we still haven't seen the full production interior, we get a pretty good look inside the car and the thing is pretty spartan. The only item on the dash is that big central mounted screen.
Musk was given the rights to the first Model 3 by the guy who had the first reservation. That dude was then given rights to Model 3 002. That means that Tesla Model 3 003 must be owned by Tesla as well, assuming the claim made in the video is correct. I can't imagine Tesla driving around a customer's brand new car without any sort of protection on the interior or exterior.