2018 Mustang Configurator and Pricing Goes Live
2018 | configurator | ford | ford mustang | July 26, 2017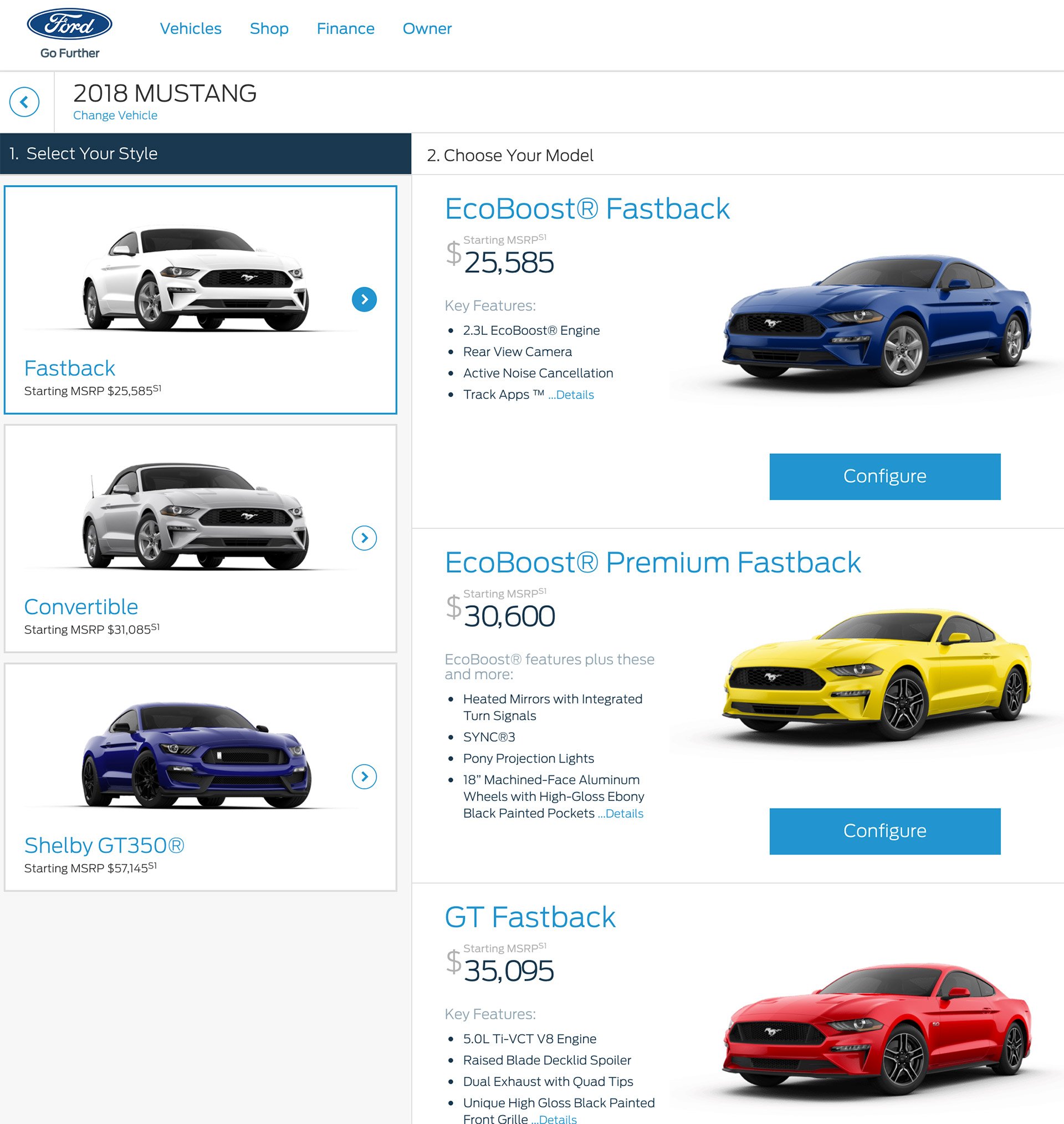 Yesterday we talked a bit about the performance of the 2018 Mustang GT. The car has more power for the new model year and is able to reach 60 MPH in under four seconds. While performance is grand, we all want to know just how much the car will cost us this time out. The configurator for the 2018 Mustang is live and we now know the entry level Mustang will start at $25,585.
That price will get you a 2.3-liter EcoBoost fastback coupe with a 6-speed manual. That is a discount of $610 compared to the 2017 version. A 2018 EcoBoost convertible will start at $31,085. That makes the vert $5,500 more than the coupe. Ouch.
Ford went the opposite direction on the 2018 Mustang GT though. Its base price is $35,095, a $1,900 increase compared to 2017. That is a lot more to pay for a little extra power. Also, you can easily configure a GT Premium Fastback to break the $50K mark if you trick it out fully with the performance package, MagneRide dampers, and the premium interior trim package.