T Sportline Gives Teslas The Interiors They Deserve
custom | interior | leather | tesla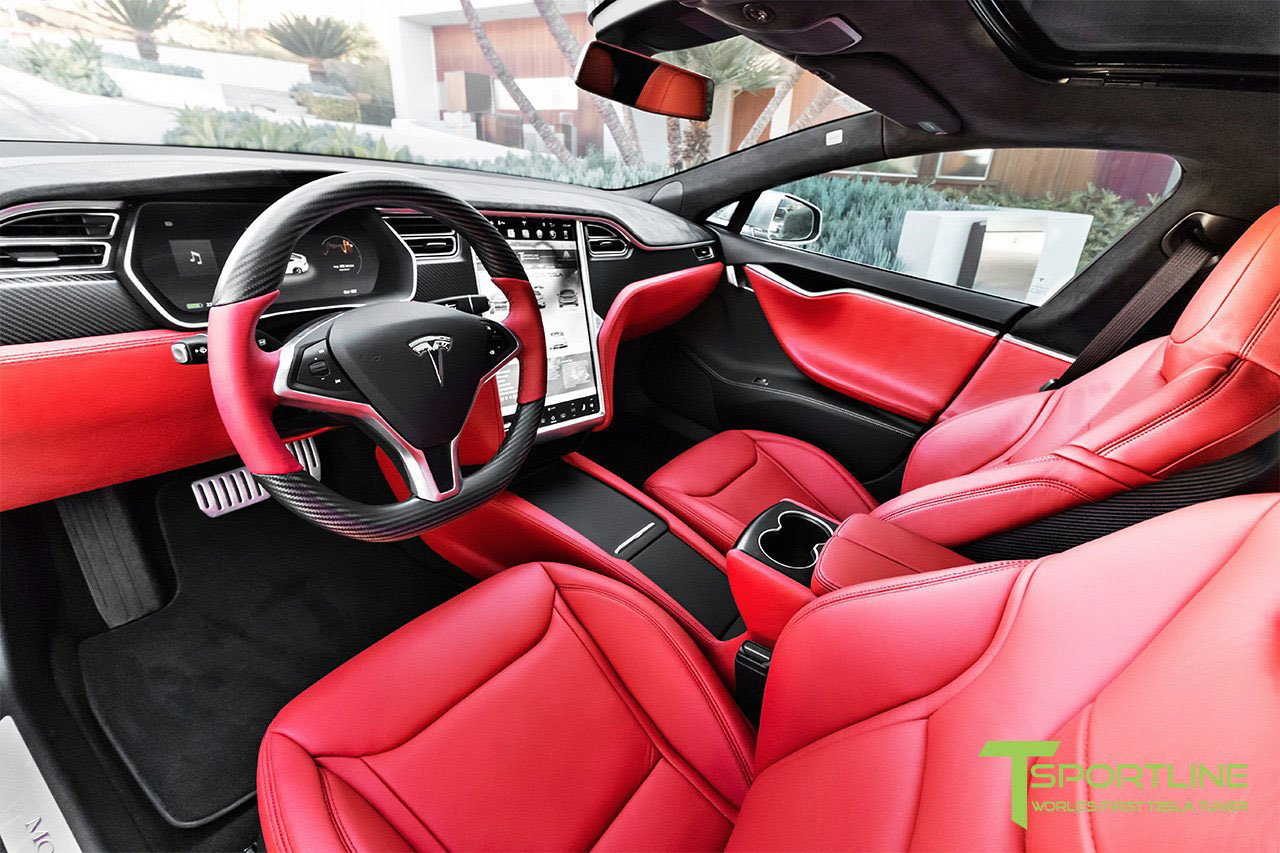 Tesla buyers love their cars for lots of reasons. They're fast, high-tech, spacious, and use no fossil fuels. But one thing I've never been crazy about with Tesla is their stock interiors. For a luxury vehicle, I think they could do much better in terms of materials and overall cabin styling. And now with "vegan leather" forced down everyone's throats – which is really just a fancy name for fake leather – they're even less appealing from the factory.  Fortunately, the guys at T Sportline have got you covered with their Custom Leather Interior program for Tesla.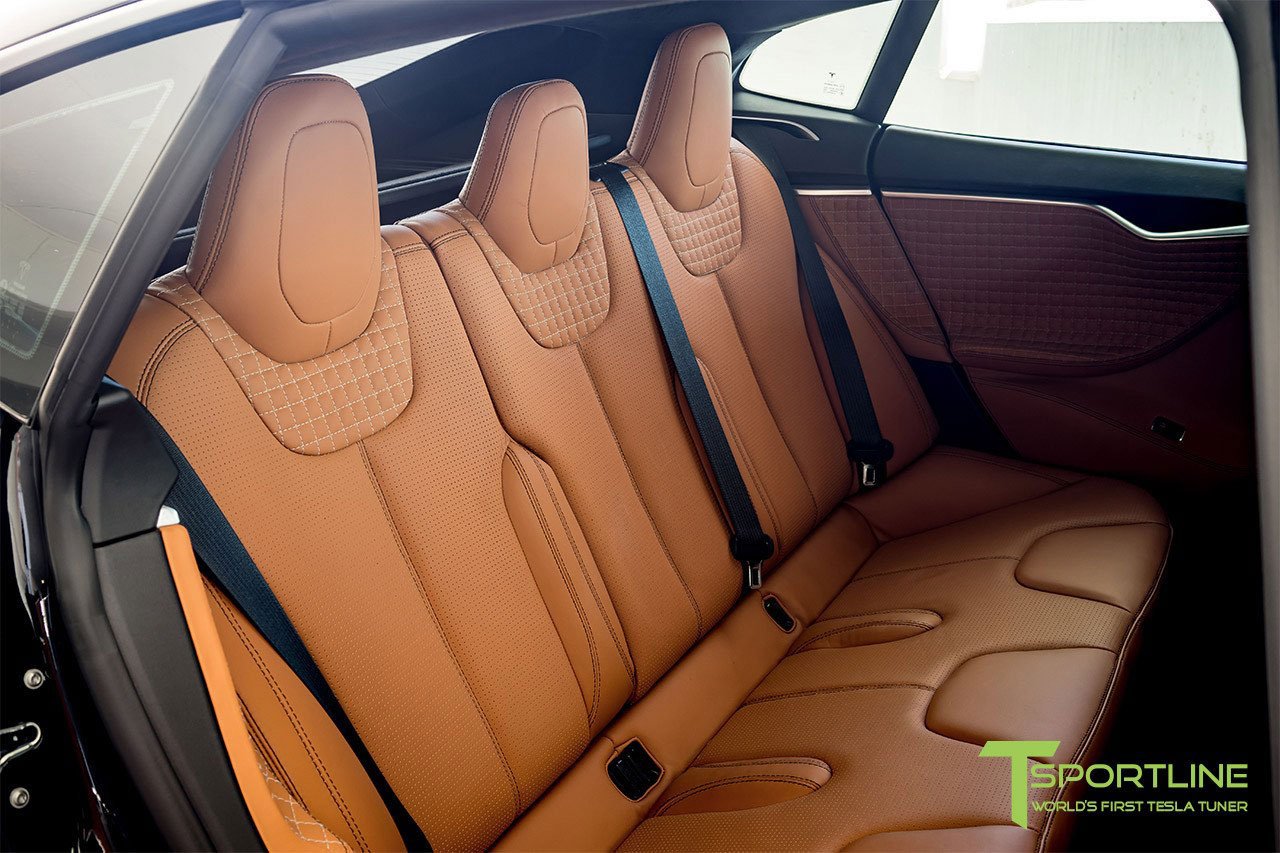 These guys are doing a fantastic job taking Tesla interiors to the next level, with rich, premium leathers that really make them look the part of a 6-figure luxury car. The company uses full-grain Nappa leather like from the same mill that outfits fancy cars like Bentleys and Ferraris, along with other upgrades like carbon fiber trim.
They offer a wide variety of colors, as well as fancy stitching options like diamond or quilted patterns, which makes the upholstery even more upscale. I've posted just a few examples of the work they do, but you can check out more over on their gallery page.
They can customize all current and past Tesla models, including both versions of the Model S interior, the Model X, and the Roadster. I can only imagine they'll work wonders with the spartan Model 3 interior when they get their hands on one too. For more information on T Sportline's custom leather program for Tesla, drop by their website.