5 Things You Need to Know About the New 2018 Ford F-150
2018 ford f-150 | 4x4 | ecoboost | ford | SelectShift | Towing | v6 | V8 | August 14, 2017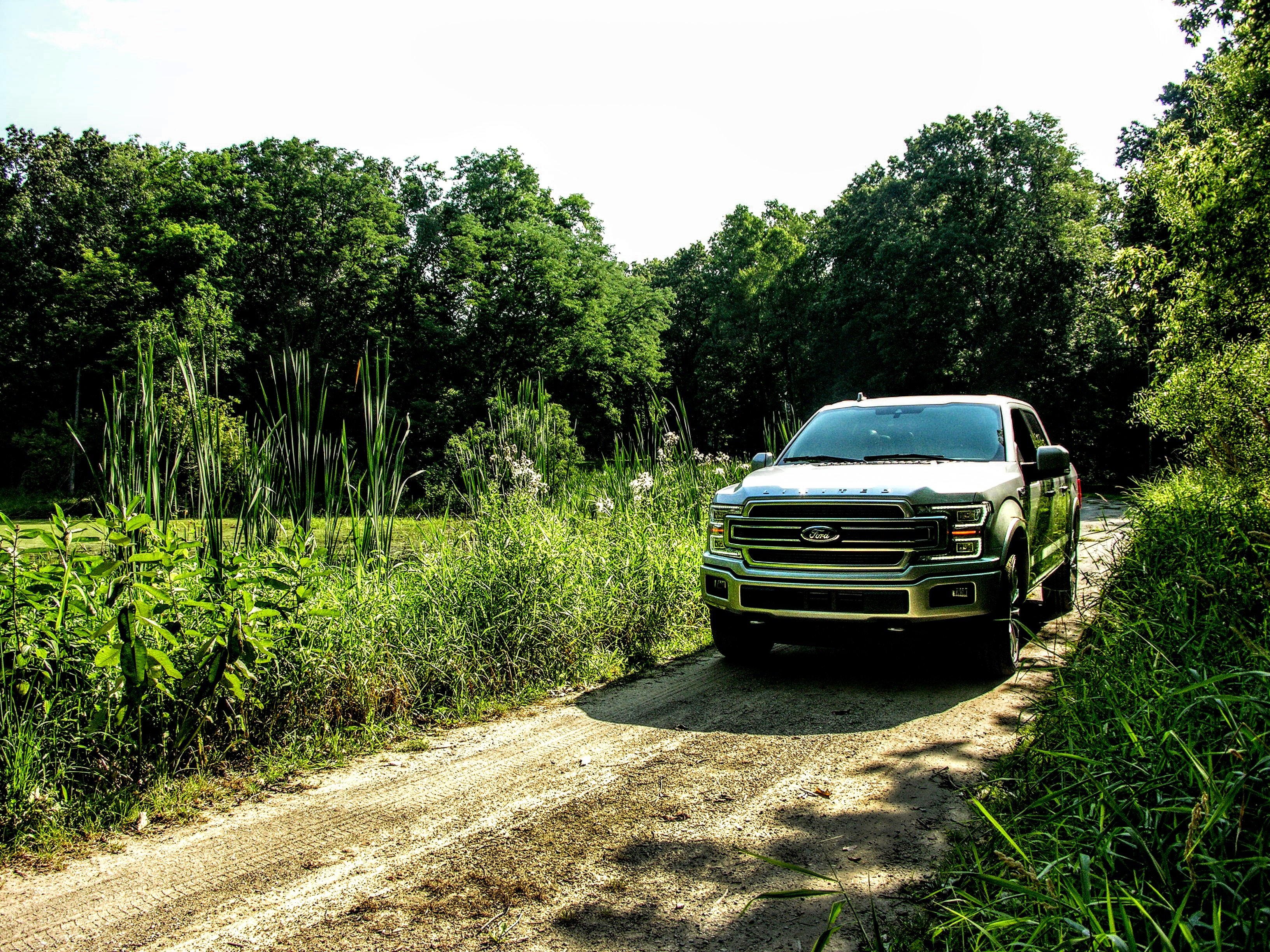 Ford is celebrating 100 years of pickup trucks this summer, and to memorialize this momentous occasion The Blue Oval has rolled out a series of updated F-150 offerings that demand to be discussed. For 40 consecutive years, the F-150 has been the best-selling truck in America, with 35 straight years of that earmarking it as the best-selling vehicle in the market… period.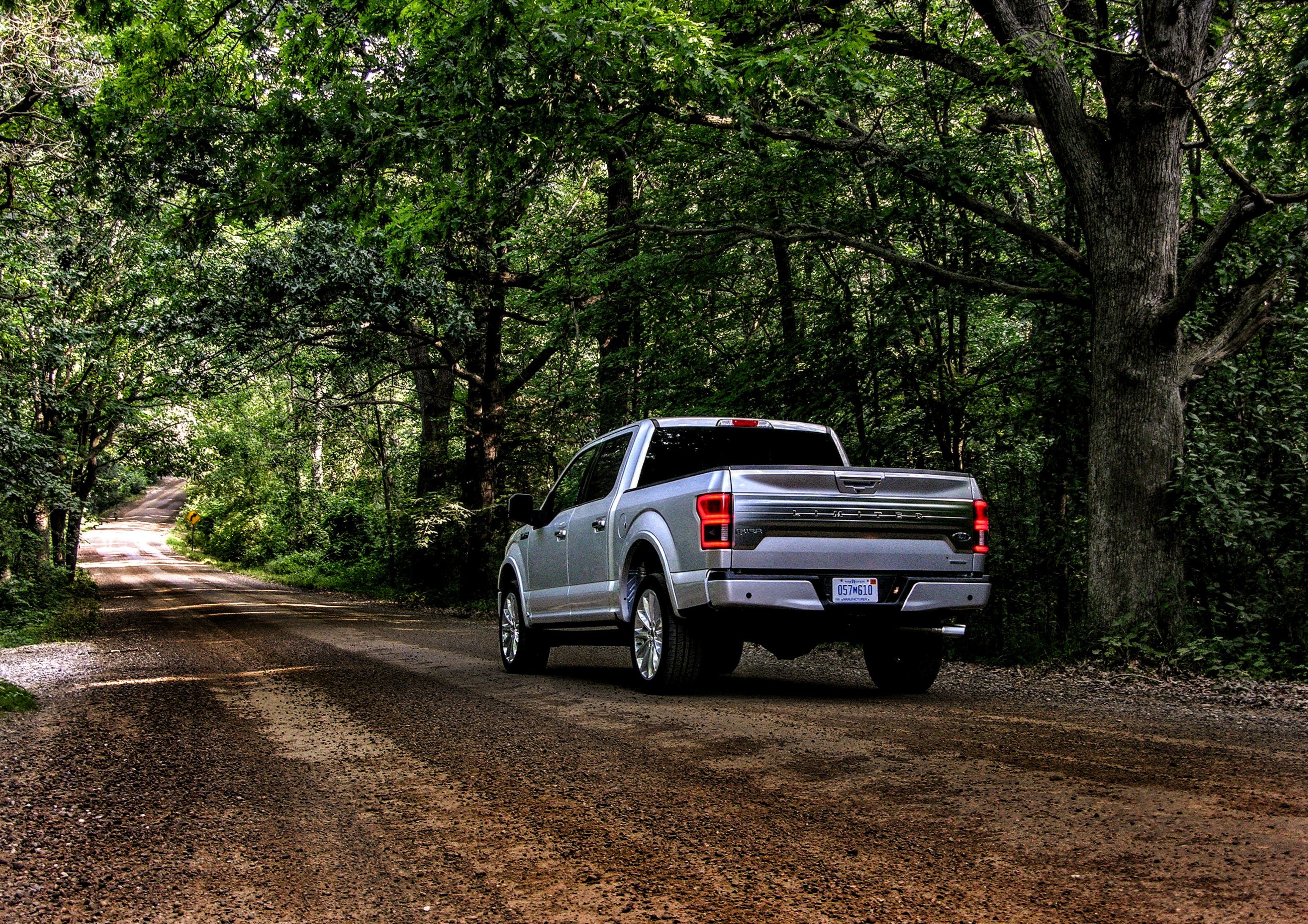 It's hard to believe how far we've come. From the first Ford TT rolling off the line on July 27th, 1917, to the voraciously virile Raptor disrupting any notion of complacency, Henry Ford's dream of helping farmers by building a vehicle that could haul goods to market has become one massive success story. When old man Ford's initial experiment proved popular with automobile buyers, he set about researching what truck customers were demanding, and by the time the first F-Series landed in 1948, he pretty much had the truck game in his pocket.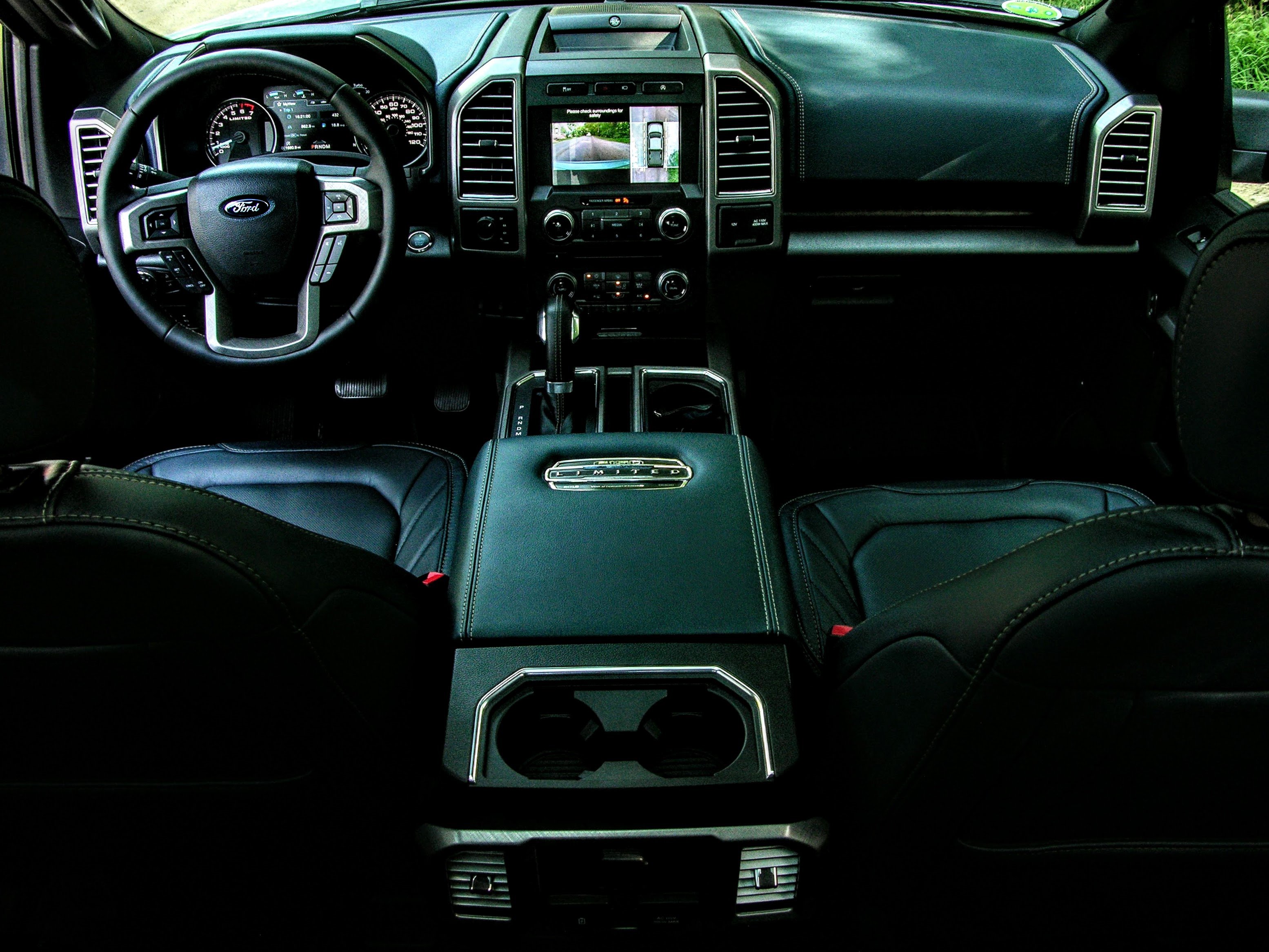 Flip forward almost a full 70 years and the F-Series has evolved into what Ford likes to call a "dual-purpose family vehicle." Everything from twin I-beam front suspension updates for smoother rides down the interstate, to SuperCrew cabs for hauling a work force off a job site are now being utilized to make these pickups both family-friendly and workforce focused. Spend upward of $63,000 and you are going to get enough luxury features that you'll swear you were in a loaded Lincoln. Save some dough by getting a stripped down fleet machine, and you'll still get an aluminum-clad workhorse with plenty of power to spare. Either way, F-Series buyers have and always will get an impressive array of strength and smarts in a time-honored package, and its evolution has been impressive to say the least.
In order to get a stronger grasp of what the latest F-150 can offer buyers, I recently hoofed it up to Michigan for a day filled with pickup-packed adventure. Here are five takeaways from our time with the revised 2018 Ford F-150 that I feel deserve mention, along with a few things to consider if you are on the fence about buying one.
1. Stronger and smarter engines await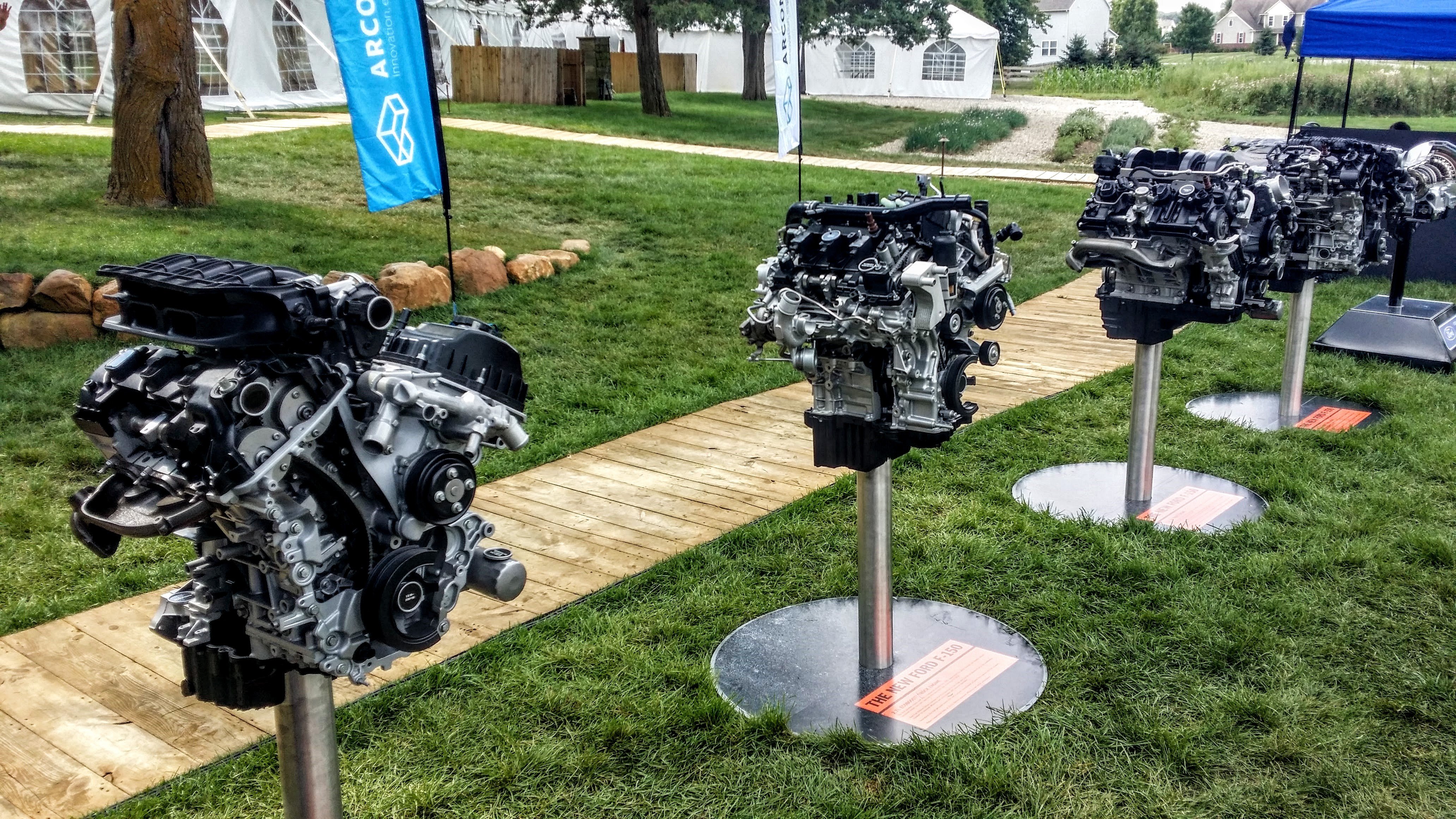 Although Ford enthusiasts will surely continue to salivate over the high-output 3.5-liter EcoBoost V6 found in the Raptor, the less carnivorous power plants in the F-150 line have a lot to offer now that they have been revised. 2018 buyers have the choice of getting a downsized 3.3-liter V6 (down from the previous 3.5-liter version), a 2.7-liter twin-turbo option, a 5.0-liter V8, or a de-tuned 3.5-liter EcoBoost V6 out of the Raptor. There also will be a diesel model coming out within a year, and in true Ford fashion is sure to be a torque monster right out of the gate.
But let's focus on the gas versions for now, because they have all been tweaked in a slew of ways. First of all, horsepower in the revised V6 is up 8 ponies and 10 more have been added to the V8's resume. Meanwhile, torque in the 3.3-liter V6 is up 12 pound-feet to 265, the 2.7-liter turbo six has 400 pound-feet of twist now (up 25), and the V8 is up 13, thus generating the same amount of grunt.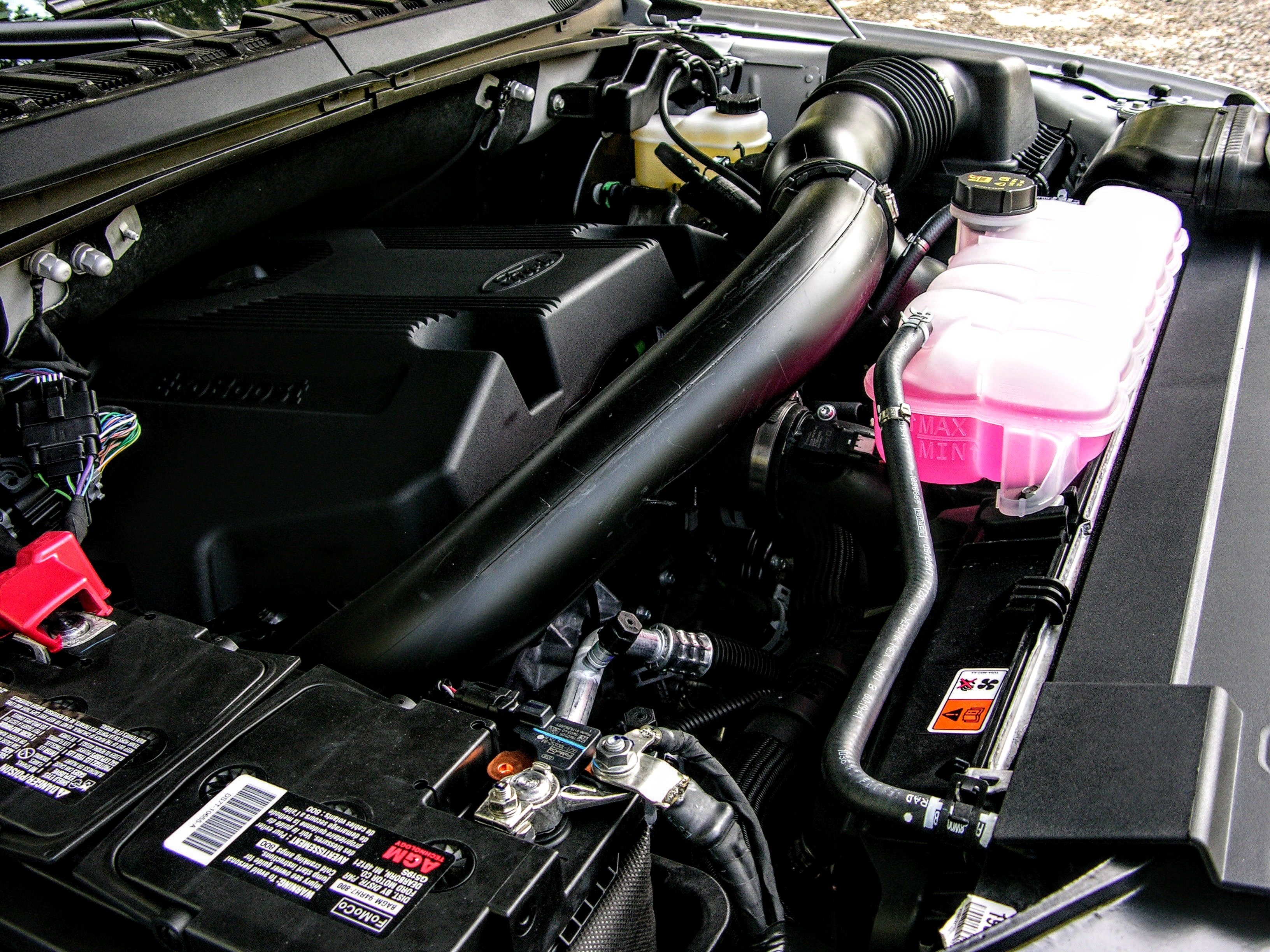 Versus 2017 models, the 3.3-liter V6, 2.7-liter EcoBoost V6, and the 5.0-liter V8 all manage to squeeze an extra mile out of each gallon, with the only exception being the base 4×2 V6, which gets a combined bump of 2 extra miles. Internal tweaks to to the V8 are perhaps the most extensive, with a new intake manifold, rods, and an unsleeved block receiving a boring treatment borrowed from the Shelby Mustang just to name a few.
While I found that the V8 made power aplenty, it also felt the most unrefined, whereas the two V6 EcoBoost options poured on the torque without any sign of lag and engaged gears in a far more refined manner. Naturally, I'll reserve final judgement until after I spend a week with the truck, but with the 2.7-liter variant offering the same amounts of twist as the V8 and far better fuel gains, it remains the most balanced choice out of the bunch.
2. It's an automatic mechanical mastermind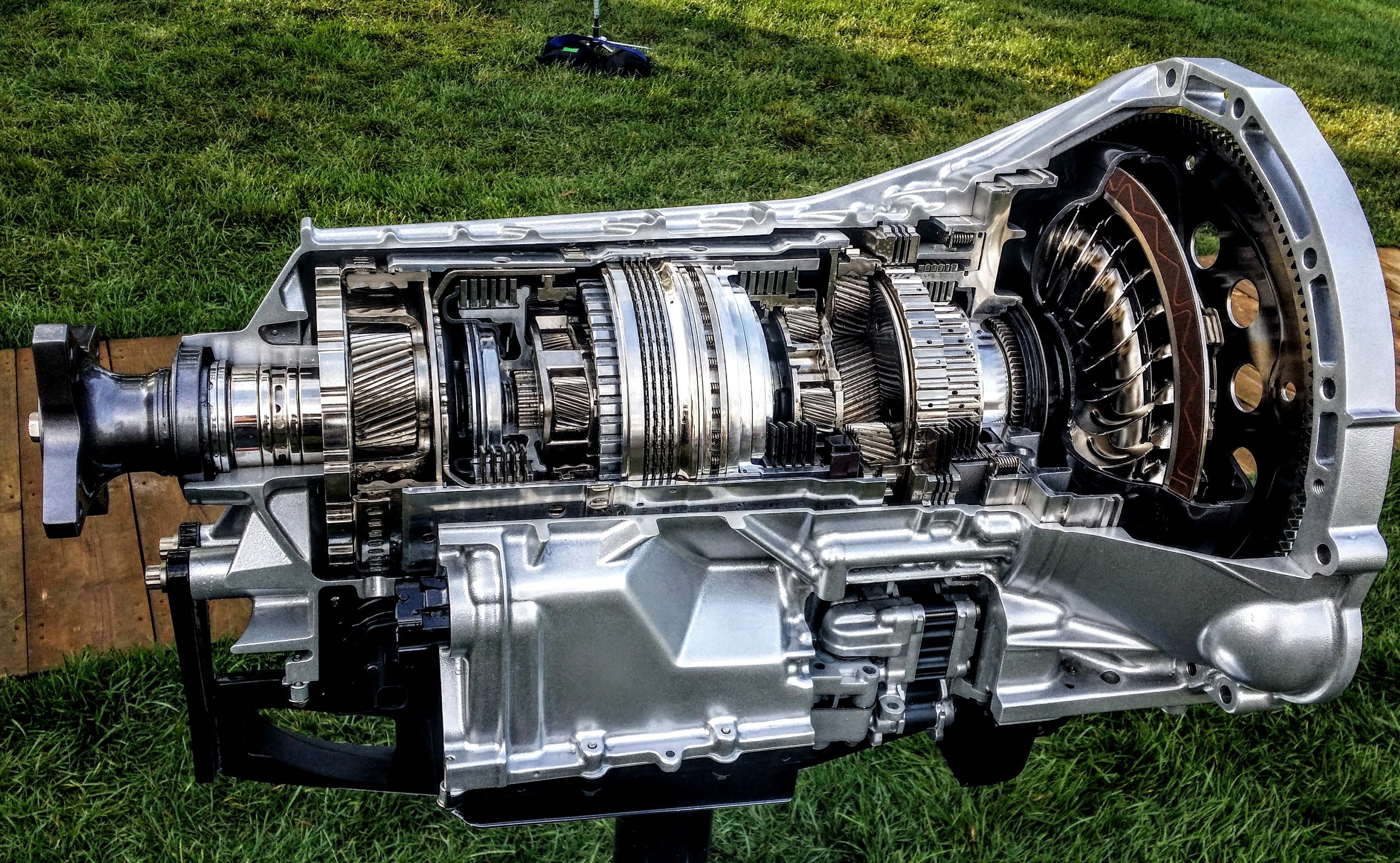 Ford has done the smart thing and attached the silky-smooth, super strong 10-speed automatic gearbox out of the Raptor in every 2018 F-150, save for the base V6 version. It's a brilliant piece of engineering that works just as hard as you do, and watching the digital gauge cluster jump through all ten gears while driving ensures that ferocity and fuel-sipping are on demand at all times.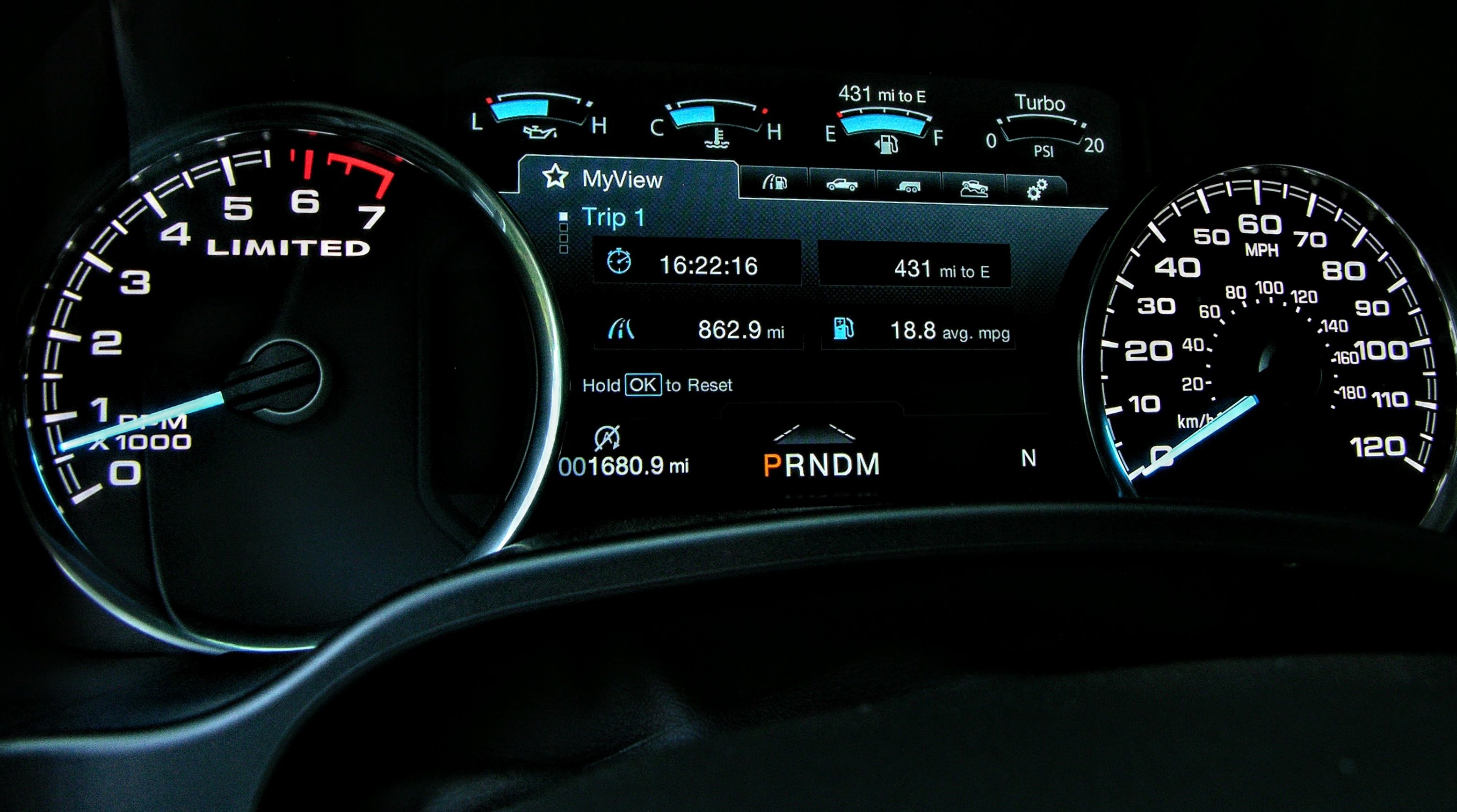 This "SelectShift" 10-speed transmission also boosts acceleration considerably over the old six-speed automatic courtesy of wide-span gear spacing and a load of drag-reduction actions. Couple that with a trio of overdrive gears and a wider ratio span that increases efficiency at cruising speeds, and you've got one clever gearbox. The 2018 F-150 also retains its claim to best-in-class towing capabilities, and I like how the truck drops all the way down into second gear in order to help you hammer every ounce of might off the line.
3. Curb appeal, it's not just for lawns anymore
The 2018 F-150 features updated "C-clamp" headlamps with LED lighting and much brighter daytime running lamps than the outgoing design. It also has a horizontal twin-bar grille for a stronger looking front, along with a chamfered nose and fenders to match. The pickup also gets six new wheel options, which start at 18 inches and top-out at 22 inches on Limited models.
On the backside, upgraded LED taillamps are available, which seamlessly integrate with the new trailer Blind Spot Information System. Tailgates also feature a stamped F-150 logo on XL, XLT, and Lariat models, a touch borrowed from the Super Duty line. Meanwhile, Premium King Ranch, Platinum, and Limited versions receive a unique satin chrome appliqué to go alongside a myriad of other stealthy aesthetic touches.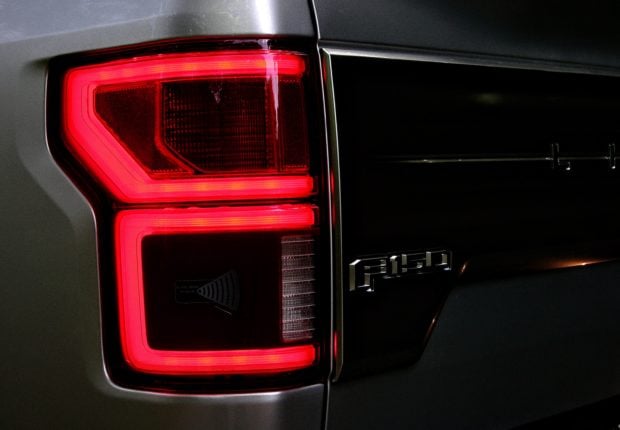 4. Go ahead and put your fancy pants on
There are three new interior packages for upper trim shoppers to consider. A Kingsville combination graces the cabin of King Ranch variants, while a Dark Marsala becomes the new Platinum upgrade, and Limited models offer Navy Pier color combos. In true F-150 fashion, the materials used and the respective contrasting colors around them all look and feel top-notch, and in Limited form you get the full luxury treatment once a package or two are selected.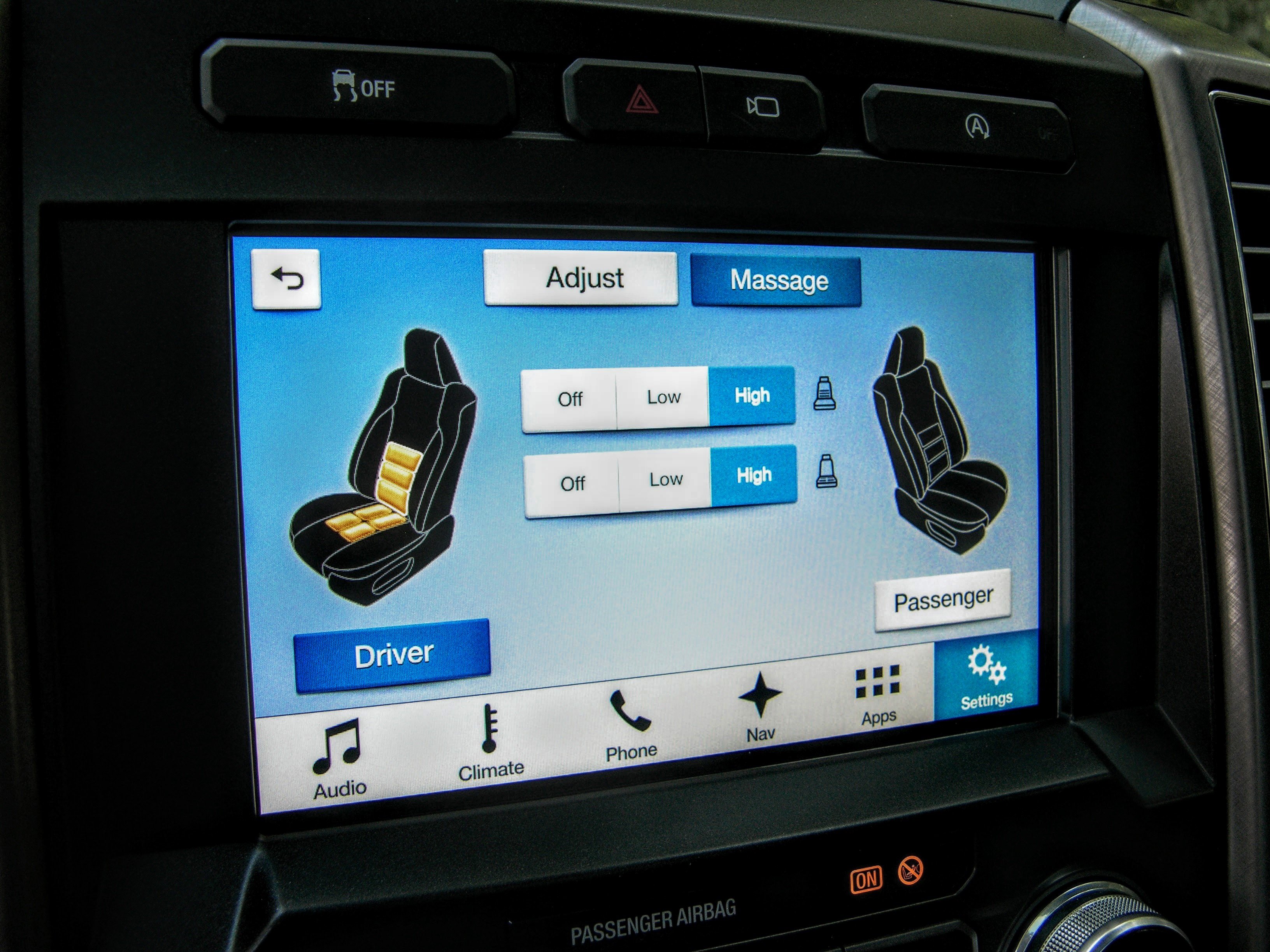 Up front buyers get things like heated/ventilated seats that offer customizable massage options, a panoramic sunroof that covers almost the entire top of the cab, and wood trim inserts in subtle sheen form. It's an opulent, quiet, comfortable, and spacious form of pickup pleasure, and after spending several hours inside of one you'll see why I feel buyers will be hard-pressed to find a nicer cabin on the market today.
5. Brawny and brilliant, the F-150 way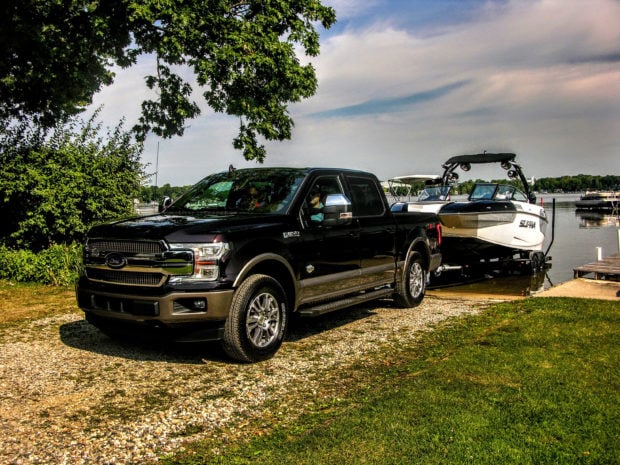 Our final major takeaway from my day with the new Ford F-150 is how clever this truck has become. Practicality and smart engineering have always been a core value in the way in which the F-Series has been designed, and for 2018 Ford's engineers have dropped some fantastic approaches to daily living into the mix.
Adaptive cruise control with stop-and-go features are now an option, a segment-first that allows drivers with properly equipped trailers to easily maintain safe speeds in any situation. There also is a segment-first Pre-Collision Assist setup with Pedestrian Detection that helps prevent collisions with other drivers and pedestrians.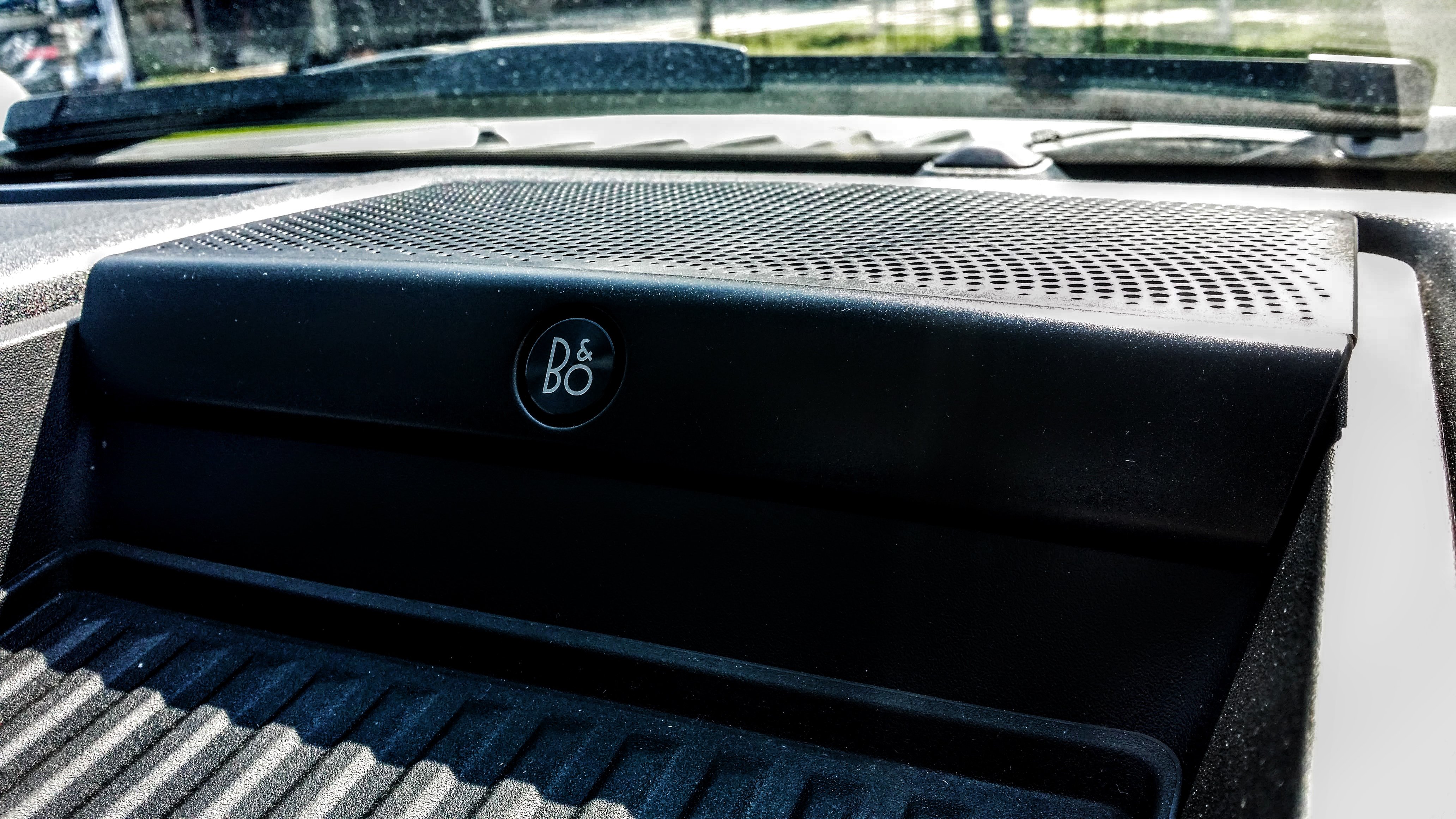 Topping it all off are tech smarts like an available 4G LTE modem with hotspot connectivity for up to ten mobile devices, and a pounding 750-watt, 10-speaker B&O PLAY audio system, which is a first for North America. After speaking with the team over at Bang & Olufsen, I learned that each version of the 2018 F-150 received anywhere from 150 to 200 hours of audio testing and tuning both when the vehicle was moving and stationary, and that each speaker shroud is meticulously made from real wood and metals for an extremely stylish finish.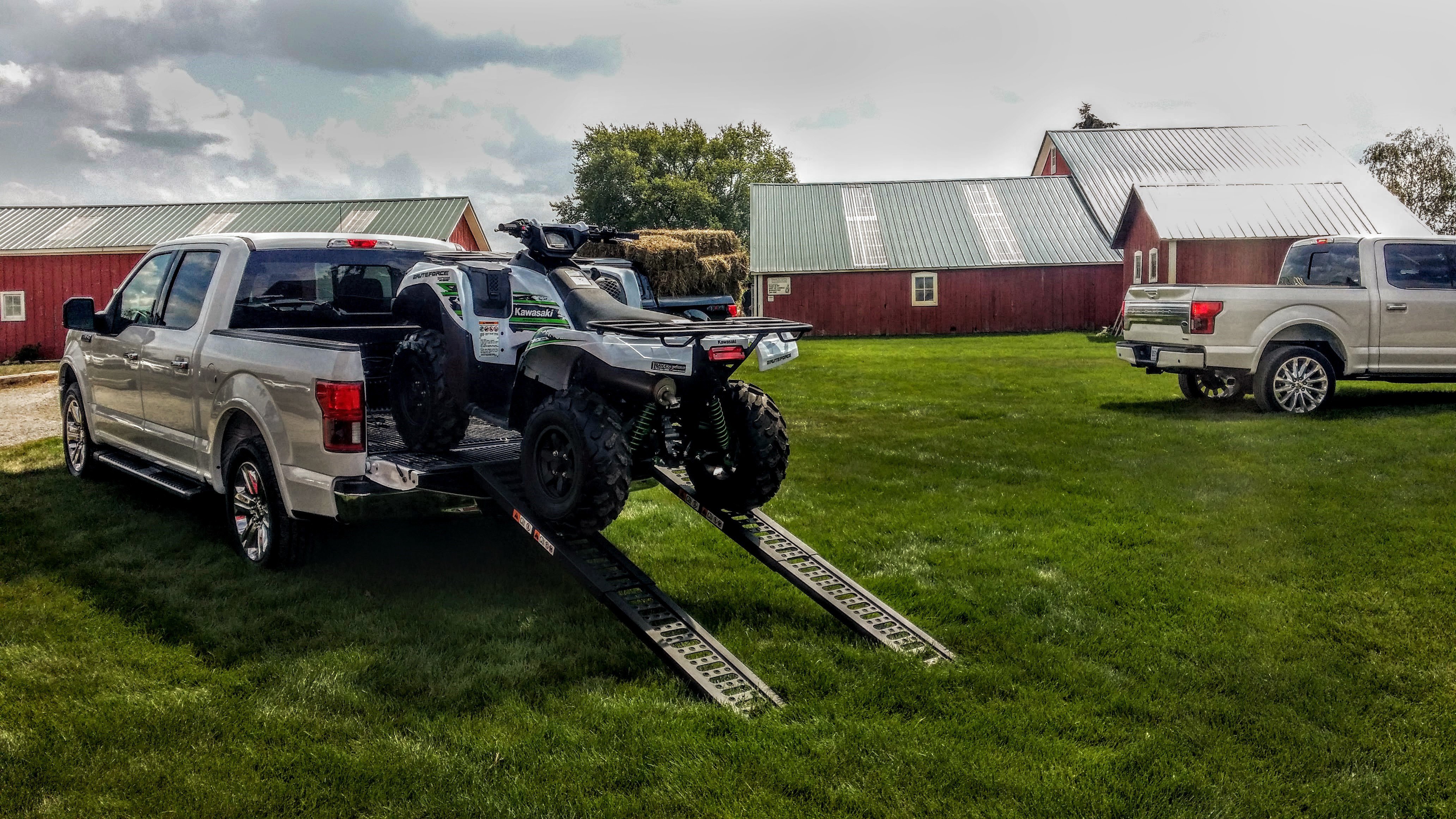 Toss in the fact that the F-150 still offers things like integrated load ramps for mowers and ATV's, boxlink tiedowns for smarter and safer hauling, and some serious towing and payload bragging rights, and you've got one hell of a solid pickup. Speaking of grunt, we'll leave you with the following stats, all of which are a primary reason why the Ford F-150 has retained its place at the top of the American sales spreadsheet
With all of the increases to things like axle sizing, transmission gearing, and powertrain outputs, the F-150 now boasts best-in-class towing (13,200 pounds), best-in-class payload (3,270 pounds), and a Gross Vehicle Weight Ratio (GVWR) of 18,500 pounds. These stats serve as further proof that the Ford F-150 truly is in this heavy lifting pickup truck competition for the long haul and demands to be driven.