MINI John Cooper Works GP Concept is a MINI Badass
mini | mini john cooper works gp concept | September 6, 2017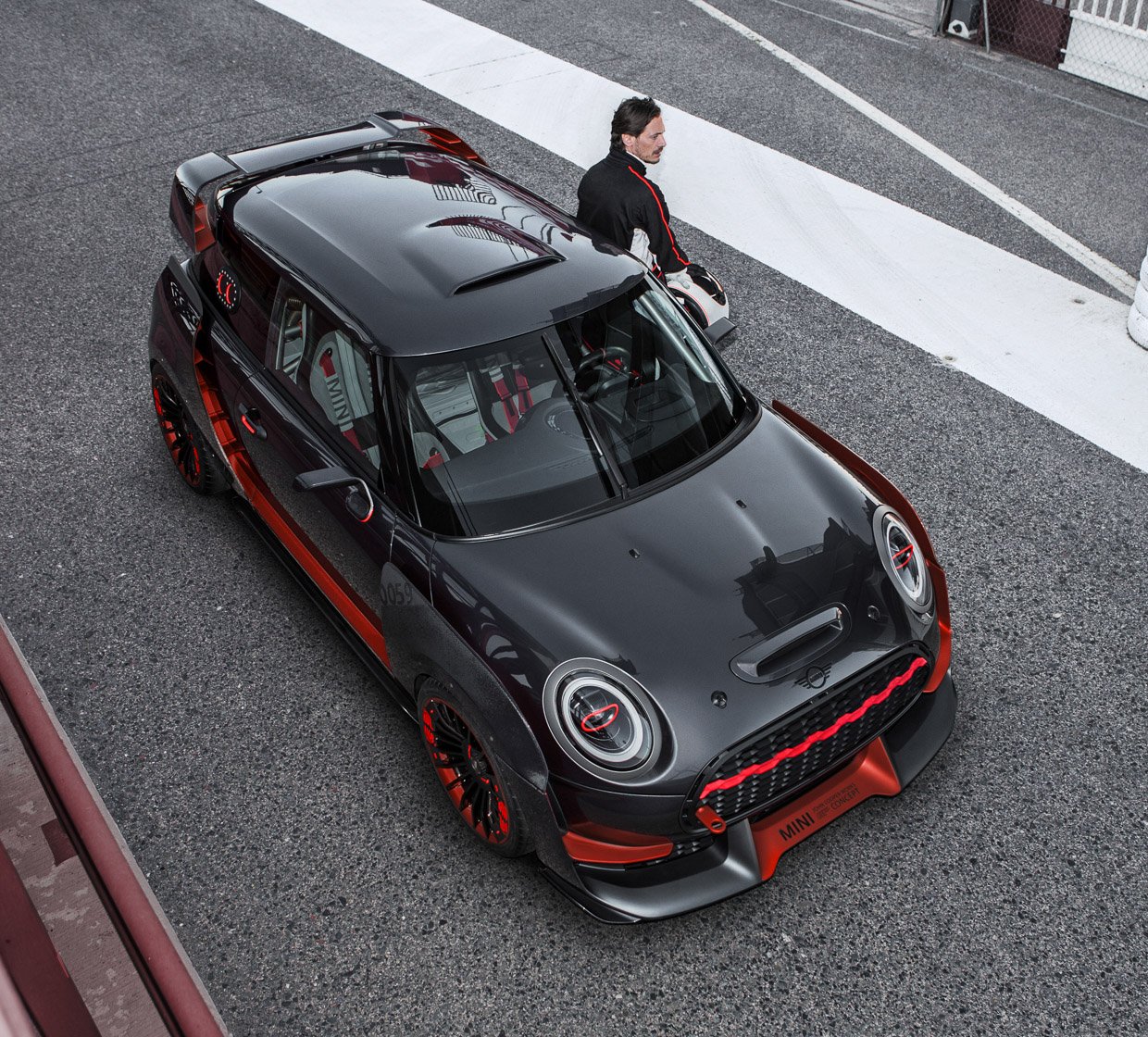 MINI just revealed a sweet custom variant of its popular subcompact car, designed to pay homage to the brand's racing heritage, as well as to show off some ultra-modern production techniques, like 3D printing and 3D knitting of materials.
Embellished with all manner of sport styling and performance-enhancing elements, the MINI John Cooper Works GP Concept is unquestionably the coolest looking MINI I've ever laid eyes on.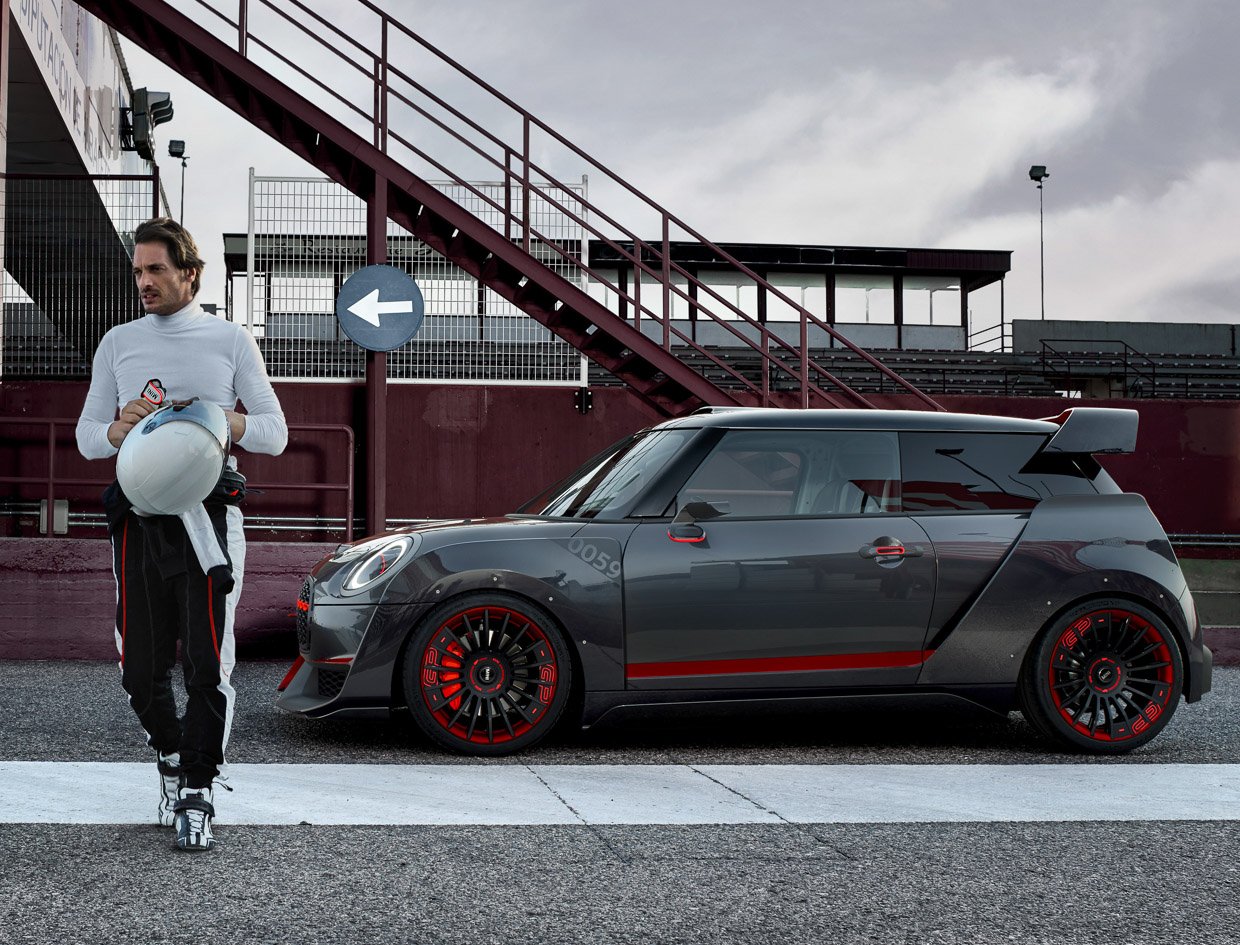 John Cooper Works went out of their way to make this track-oriented car truly special, with custom made parts like an aggressive new honeycomb grille, slashed with a shock of red across its middle, along with large air intakes, a hood scoop, and sculpted deflectors up front.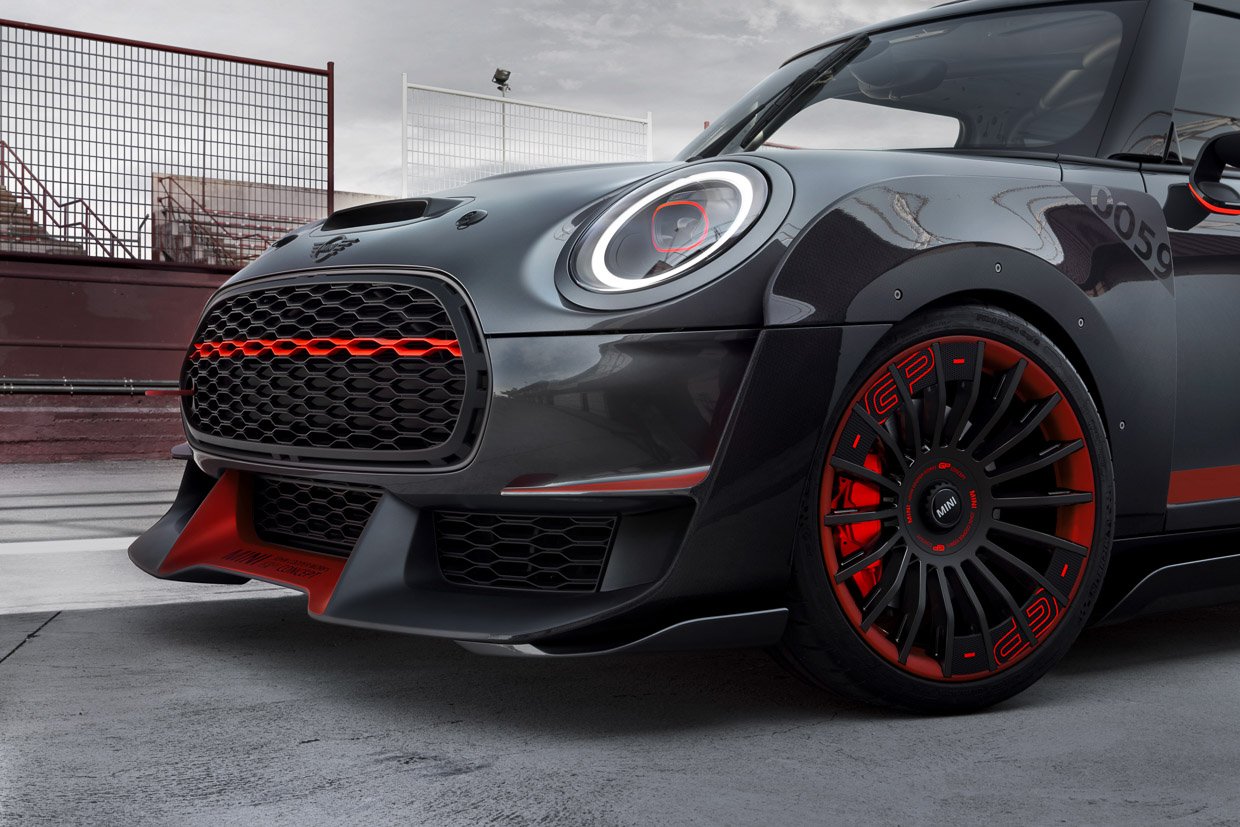 Its clearly got a wider track than a stock MINI, riding on slick black 19″ Racetrack wheels with with red accents, which sit under flared wheel arches. Carbon fiber side skirts help ground the car with dramatic effect, and around back there's a sweet custom-formed roof spoiler, along with carbon fiber air vents and deflectors. I simply love the half-Union Jack LED taillamps.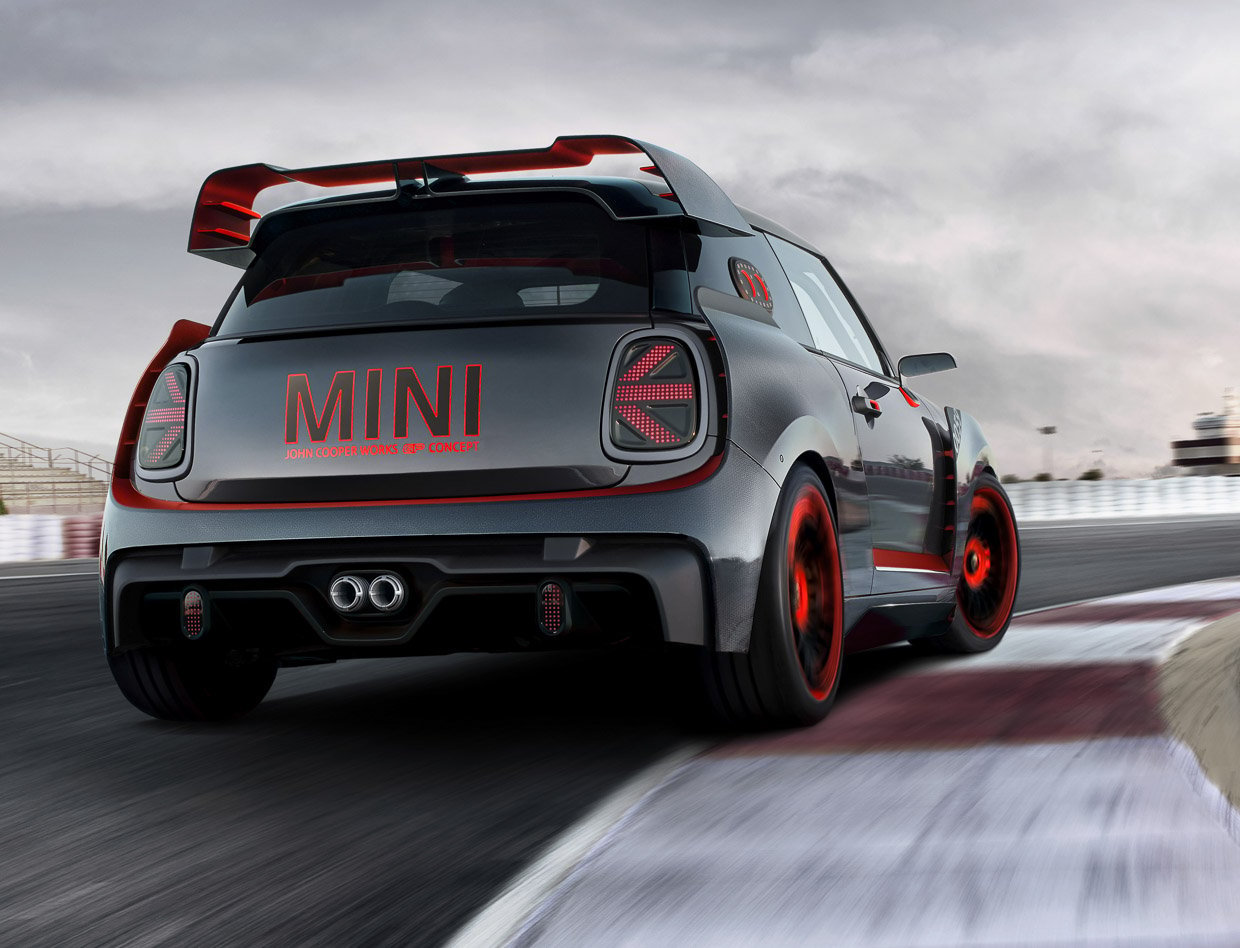 Inside, the car has been stripped down for the track, with a full roll cage, fire extinguisher, and bucket seats with five-point harnesses. The rear seat, headliner, and other standard trim are gone to save on weight. The car has a paddle-shifted gearbox, and custom digital instrument cluster and a heads-up display.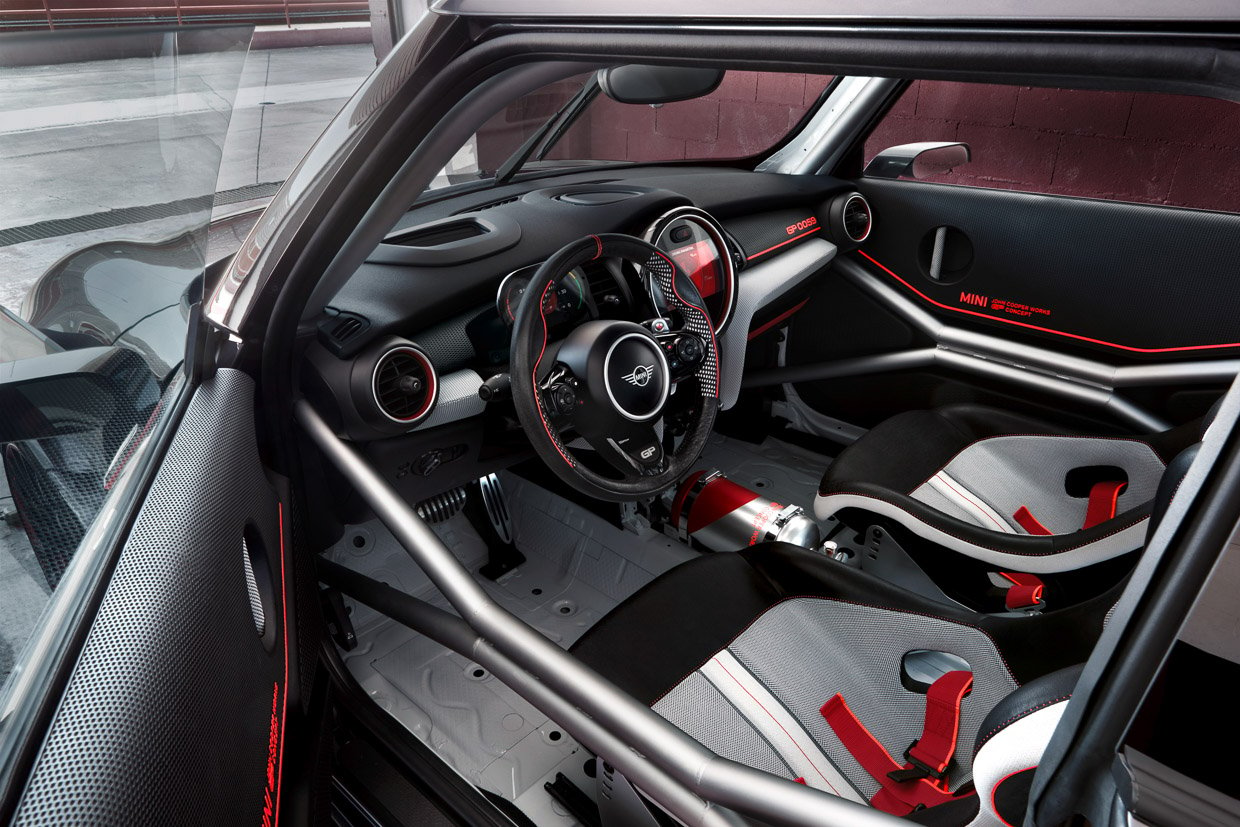 The interior also features 3D printed parts in the doors and instrument panel, along with an innovative 3D knitted textile in the seats.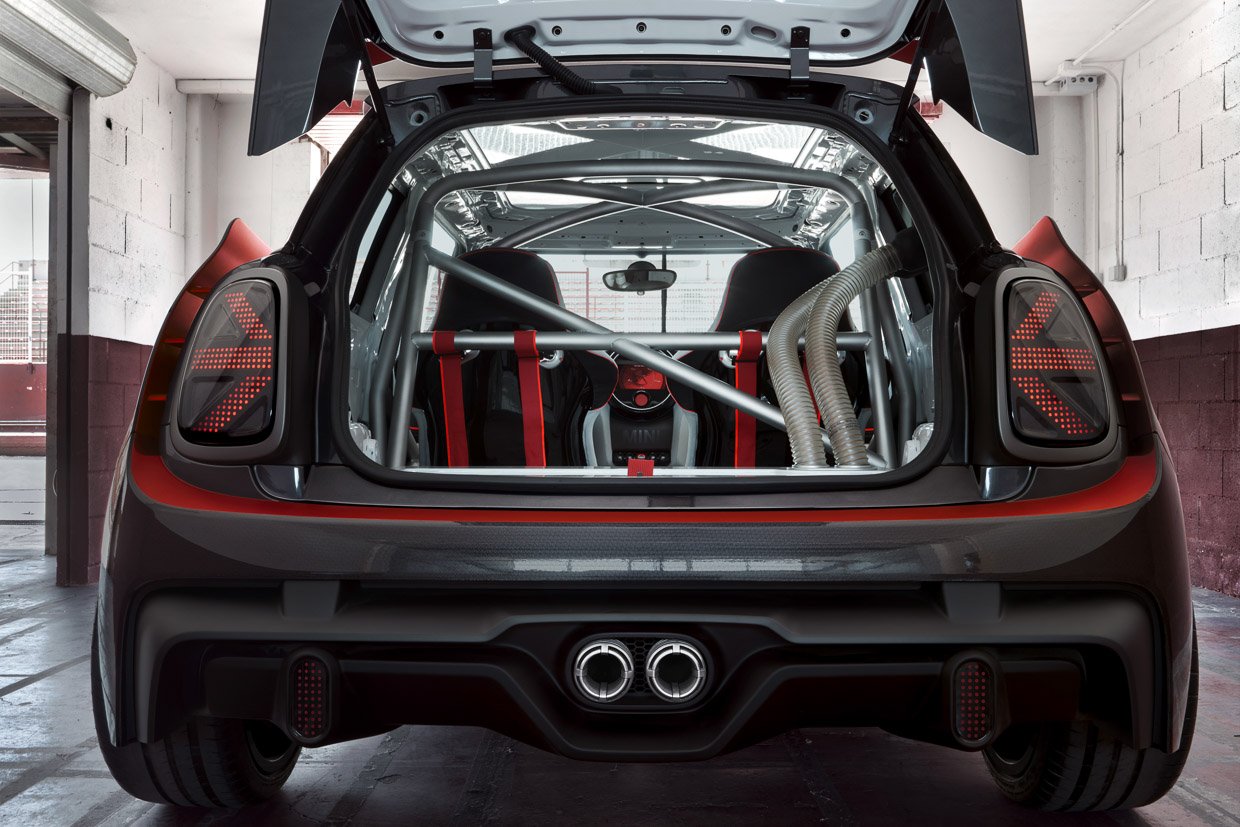 There's no word yet on the specifications for the MINI John Cooper Works GP Concept, but I'm hoping some of those will be revealed when it debuts at IAA Cars 2017 in Frankfurt next week. If it's anything like prior MINI JCWs, it'll likely pack a significant power bump, suspension, and braking improvements over a stock MINI.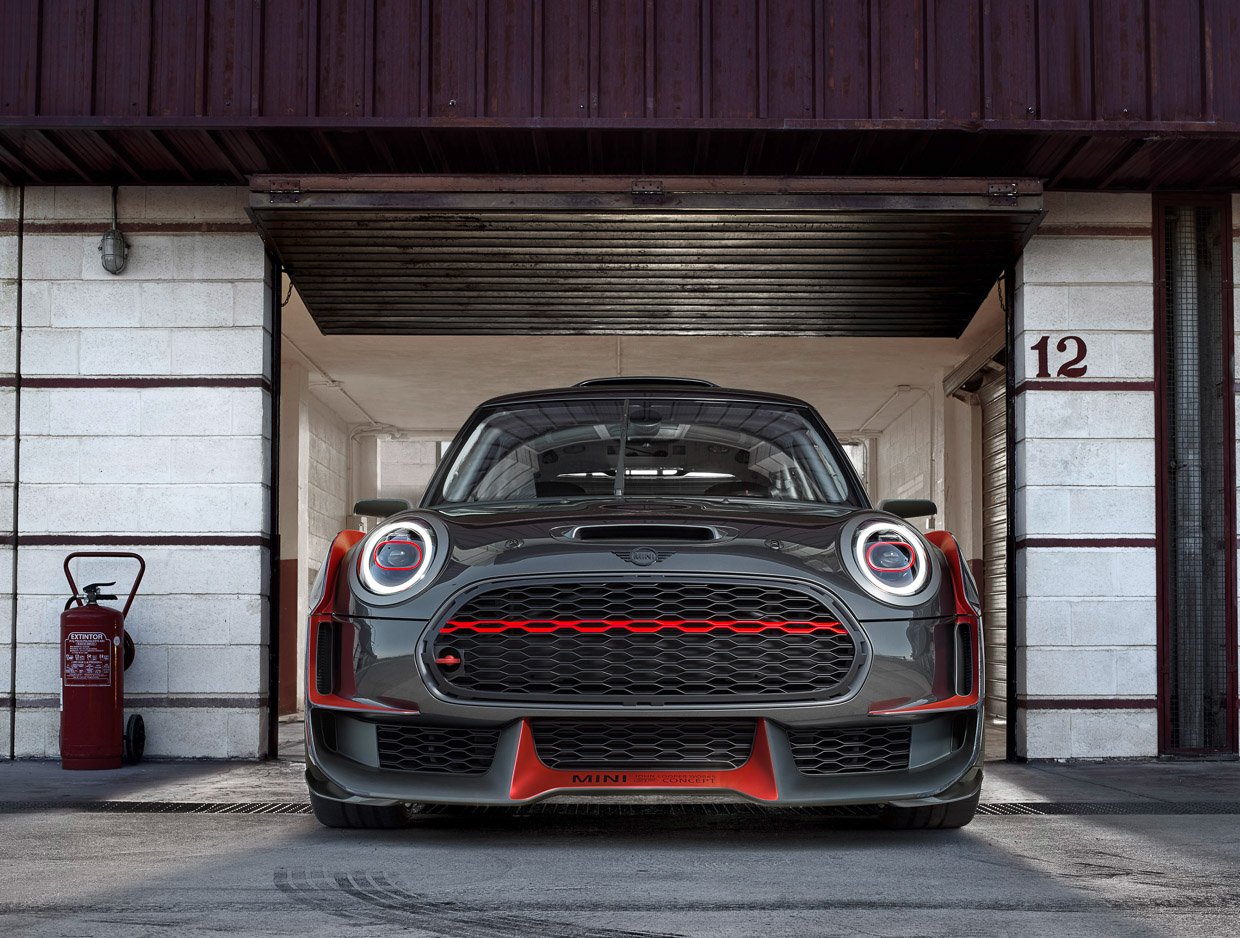 MINI and JCW did an amazing job on this car, and I hope they decide to put it into limited production like they did with the John Cooper Works GP back in 2013.