1967 Gyro-X 2-Wheel Car Restored, Wins Prestigious Award
1967 | gyro-x | weird | September 8, 2017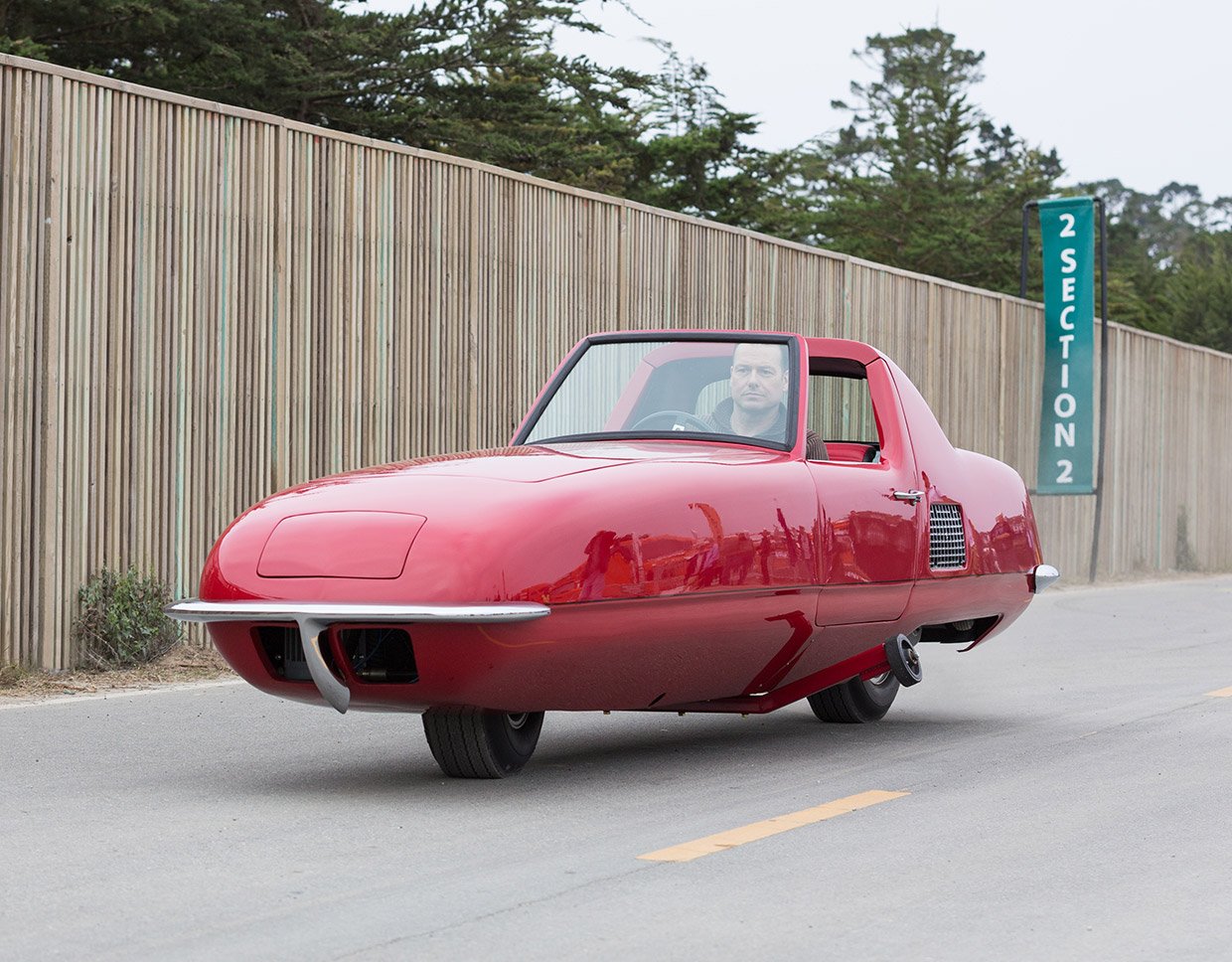 We've got cars with 4 wheels, 3 wheels, and even 6 wheels. But something that doesn't seem natural at all is a car that has only 2 wheels. But that's exactly what we have here – the 1967 Gyro-X, courtesy of Nashville's Lane Motor Museum, who recently completed a full restoration of this unusual, one-of-a-kind vehicle. They even brought the car out to this year's Pebble Beach Concours d'Elegance, where it went on to win the prestigious Dean Batchelor Trophy for its appearance in the "American Dream Cars of the 1960s" exhibition.
This "car of the future" was designed by Alex Tremulis and Tom Summers with the goal of alleviating congestion on crowded roads – since the many more Gyro-X cars could fit side by side than traditional vehicles. It's not exactly the most elegant looking thing – it's kind of like a hot dog bun on wheels.
Unlike a motorcycle, the Gyro-X takes advantage of gyroscopic physics to keep itself upright. In fact, back in the '60s, Science and Mechanics magazine said the car was "impossible to flip." And before you go complaining about those little training wheels that stick out of the sides, those are just a kickstand of sorts to keep it from falling over and being damaged when it stops.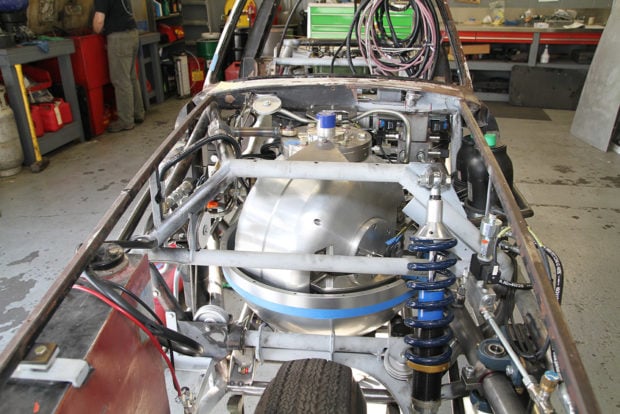 The car is powered by the 80 hp engine from a Mini Cooper S, combined with a 22-inch diameter hydraulically-driven gyroscope to keep it upright and stable. Check out see the Gyro-X in action below:
It looks a bit like a boat as it rocks from side to side, even though there are no waves moving beneath it. Supposedly, the Gyro-X could reach speeds as high as 125 mph, but witnesses of the original tests say it was pretty unstable at speeds over 70 mph. I certainly wouldn't want to go that fast in this thing.
Despite the car's unique technology, it never went into production, and all we have left is this working prototype of the design. Kudos to the Lane Motor Museum's restoration expert Michael Hüby and his team for an impressive job, and for bringing another truly unusual car to the spotlight once again.