Mercedes-AMG Project ONE Concept Revealed
mercedes-amg | mercedes-amg project one | mercedes-benz | September 11, 2017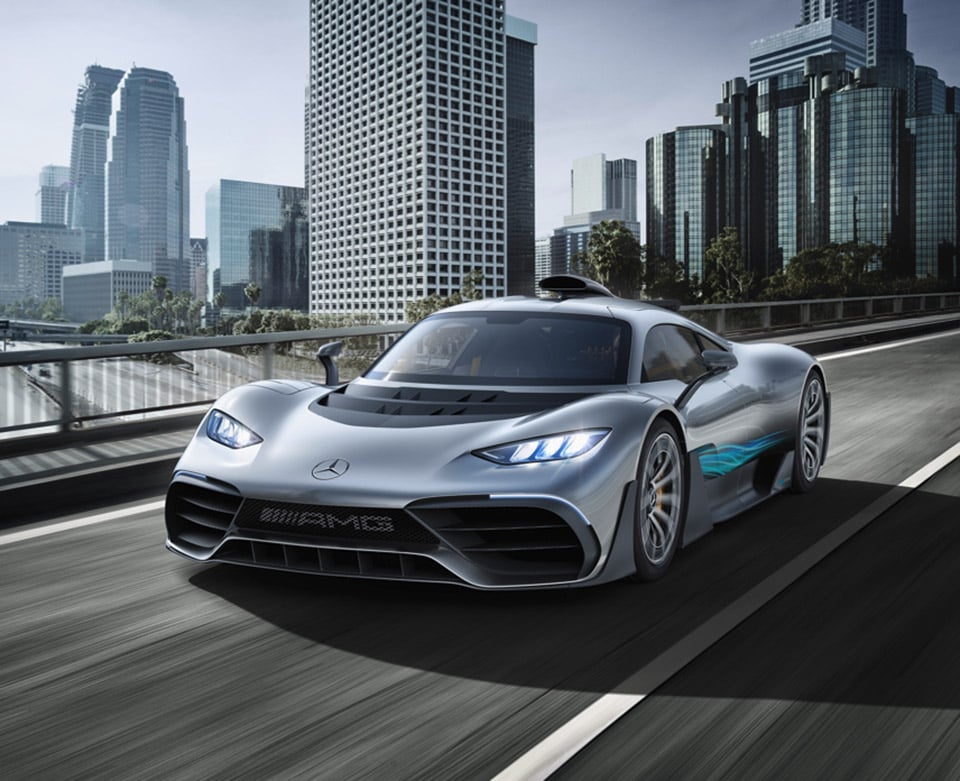 After teasing us for months on end, Mercedes-AMG has finally revealed the concept design for its Project ONE hypercar. For those of you who don't know, the Project ONE leverages Formula 1 hybrid technology, but is designed to be a street-legal car – at least in Europe.
The Project ONE's drivetrain produces over 1000 total system horsepower, using a combination of gas and electric motors. It's got a rear-mid-mounted 1.6-liter turbocharged 4-cylinder engine that can spin at a mindblowing 11,000 rpm, and is assisted by motors which help spin up the turbocharger, and one which links to the crankcase to generate more power and greater responsiveness. In addition, a pair of 120kW motors drive the front axle, so the car has a true all-wheel drivetrain. Shifting is achieved with a custom-developed, hydraulic 8-speed transmission which offers both automatic and manual modes using flappy paddles.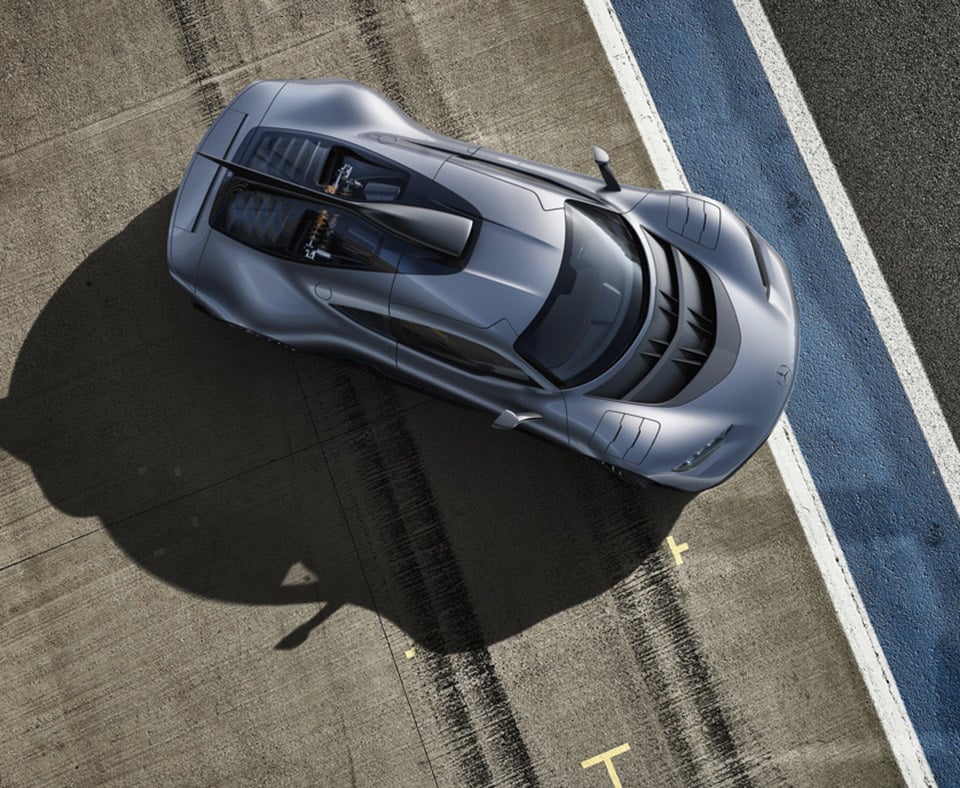 All of that power can launch the Project ONE from 0 to 112 mph in less than 6 seconds. Top speed for the car is "at least" 217 mph (~350 km/h). It's quickness can in part be attributed to a super lightweight carbon fiber monocoque body and the engine and transmission providing support structure for the car's rear suspension.
Aerodynamics are optimized using multiple air channels, diffusers, and a two-stage extendible rear wing to improve downforce. The car rides on a unique set of 10-spoke, center-lock aluminum wheels which have special carbon-fiber elements which help direct airflow around the wheels. Of course if you're going to drive at these sort of speeds, it's nice to be able to stop, so AMG incorporated a carbon ceramic brake system which helps the car stop on a dime, and also reduces unsprung weight.
The interior of the Project ONE is an exercise in modern minimalism, with streamlined styling highlighted by a pair of free-standing 10″ displays, and a Formula 1-style steering wheel, complete with controls for driving modes and suspension setup, and an LED shift display. Carbon fiber abounds, with the material prominently in use on the door panels. I appreciate that they also ditched the traditional rearview mirror, and went with a camera and a screen, which improves overall visibility.
There's no word yet on if or when customers can purchase the production version of the Project ONE, but chances are that it will be an extremely limited run, available for only the wealthiest of buyers. Naturally, it's got proper billionaire doors for just that reason.