Ken Block Burns Rubber and Tosses Gravel up Pikes Peak in "Climbkhana"
drifting | ken block | stunts | September 25, 2017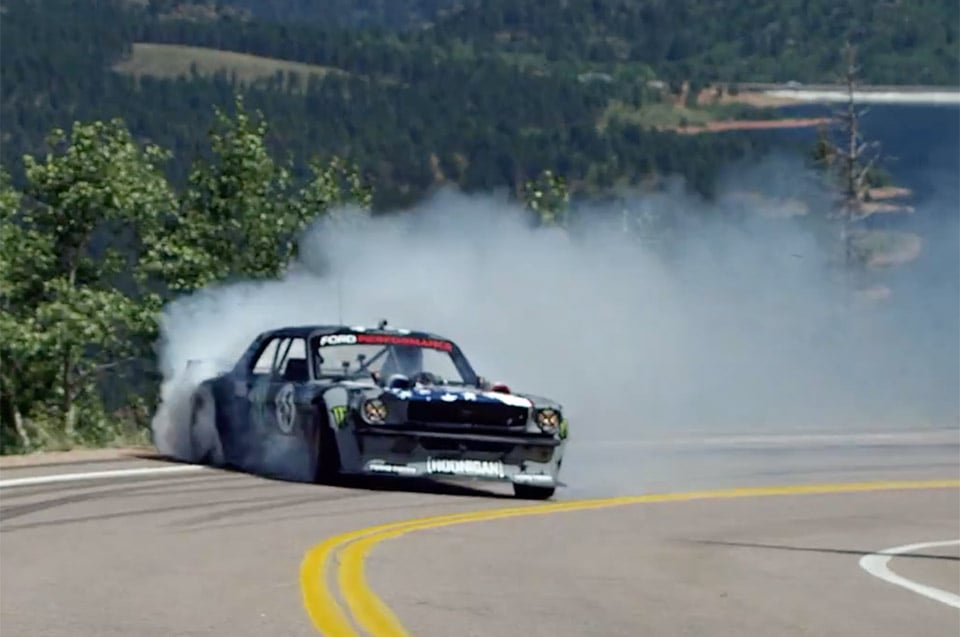 Ken Block recently tore through the Utah desert in his Ford Fiesta ST RX43. Now he's back with another epic action clip, as he drifts his way to the 14,100 ft summit of Pikes Peak, Colorado in his Hoonicorn RTR V2.
Last time we checked in on the Hoonicorn, it had "just" 845 horses. The latest iteration of his bonkers 1965 Ford Mustang now rocks 1400 horsepower, courtesy of its twin-turbo V8 and an ample dose of methanol to give it an extra kick. It's also riding on some excellent, super grippy Toyo Proxes R88R competition tires this time out.
Block had the brass balls to take this insanely powerful rear-wheel drive car up one of the most daunting and dangerous stretches of road in the country, all the while powersliding through corners and kicking up dirt and rocks along the way.
Okay, enough talking. Check out Block's 9-minute Climbkhana video now, and let us know what you think in the comments below.