One of a Kind Koenigsegg Agera One of 1 for Sale
for sale | koenigsegg | koenigsegg agera | September 25, 2017
---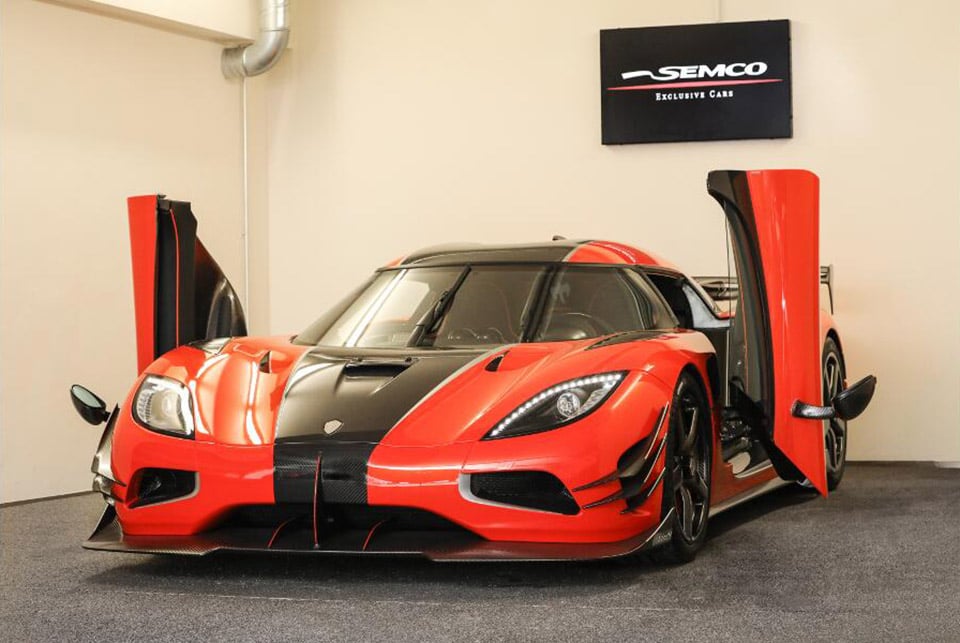 The Koenigsegg One:1 is the most powerful homologated production car ever made, packing a 1360 bhp 5.0-liter twin-turbo V8, with a curb weight of  just 1380 kg (appx. 3042 lb). The result is a car with an insane 1-to-1 hp to kg weight ratio. Since it first broke cover back in 2014, Koenigsegg has produced a handful of the One:1 for ultra-wealthy customers, they also made a one of a kind Agera, which packed the same drivetrain.
The Koenigsegg Agera One of 1 showed up at the 2016 Geneva Motor Show, and now it can be yours.  For all practical purposes, the car is a One:1, but it's even more of a unicorn, since they only made one.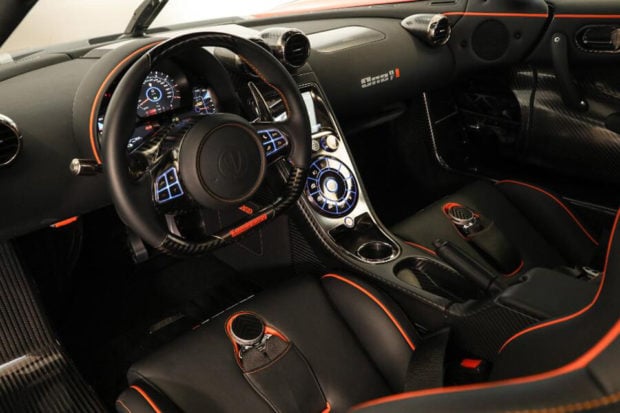 This orange and black high tech beauty is up for sale from German exotic car seller Semco. It's got just 80 km on the odometer, and is currently listed at 5,500,000.00 Euro, or 6,545,000.00 Euro after the 19% VAT that gets added on in Germany. In US dollars, add about a million to either of those figures to get the retail price. Now, that's about twice what a One:1 sells for new, but given this car's unique nature, they saw fit to add a substantial premium.
While I don't think I'd ever spend this much money on a single car – even if I were a billionaire – I'd be happy to go for a ride with whoever bought it.