Land Rover Turns Jamie Oliver's Discovery into a Kitchen on Wheels
kitchen | land rover | land rover discovery | weird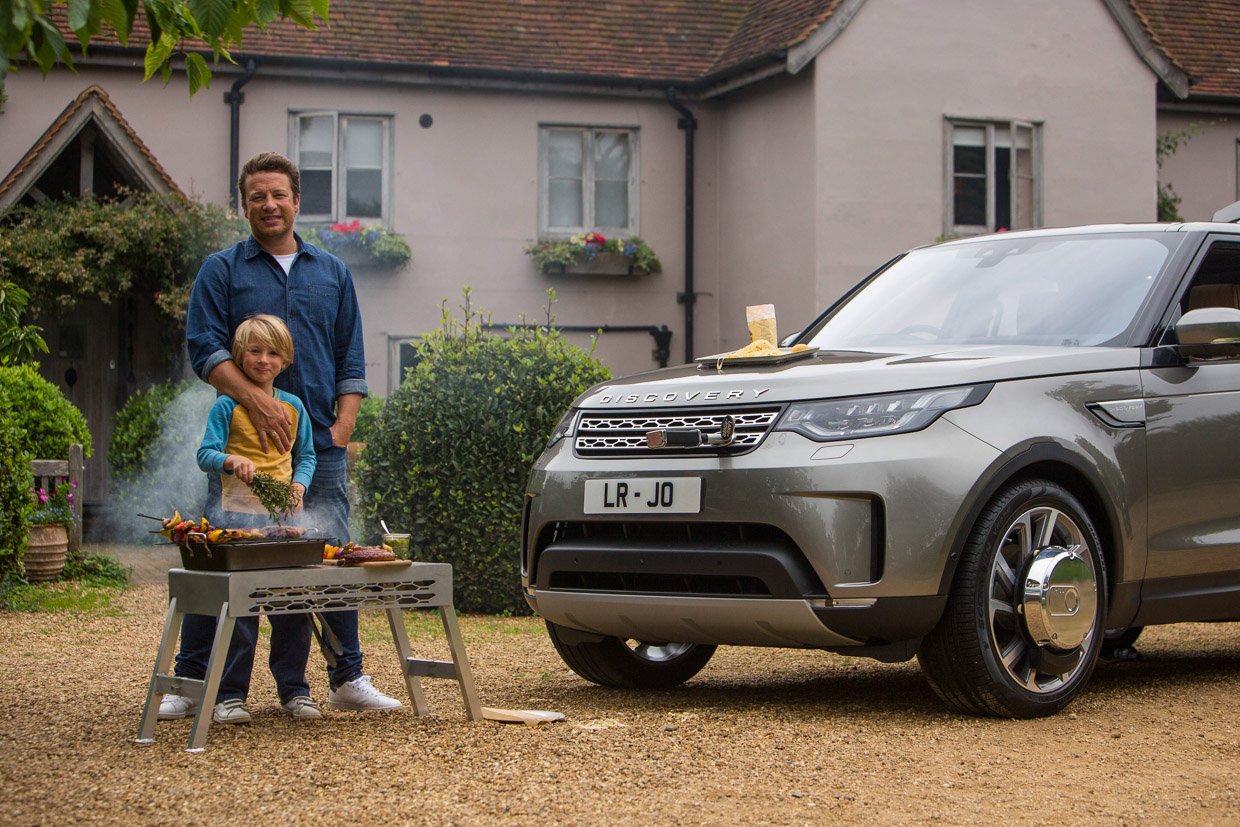 If you're a famous celebrity chef, you're running around all the time and probably don't get to spend nearly as much time in the kitchen as you once did. For that reason, Land Rover Special Vehicle Operations decided to do something special for chef Jamie Oliver, and built him an awesome kitchen on wheels, based on the latest generation Land Rover Discovery.
Other than the wacky wheel covers (which I'll get to in a minute), it looks very much like any other Disco at first glance, but once you dig deeper, you'll see that it's got lots of fun tricks up its sleeves.
Among its upgrades are a slow cooker under the hood, and a huge slide-out work surface with gas burners, a sink, and a 40″ flat screen TV on the end. Those wheels? Three of them are butter churns, and the fourth one makes ice cream. And the side rear windows have been replaced with living herb gardens.
It's also got a center console mounted toaster – which I don't recommend operating while driving unless you want to burn the hairs off your arm. Though I'd assume that risk if I could have fresh toast while stuck in a traffic jam. Oh, and speaking of jam, there's a jam drawer hiding behind the climate controls.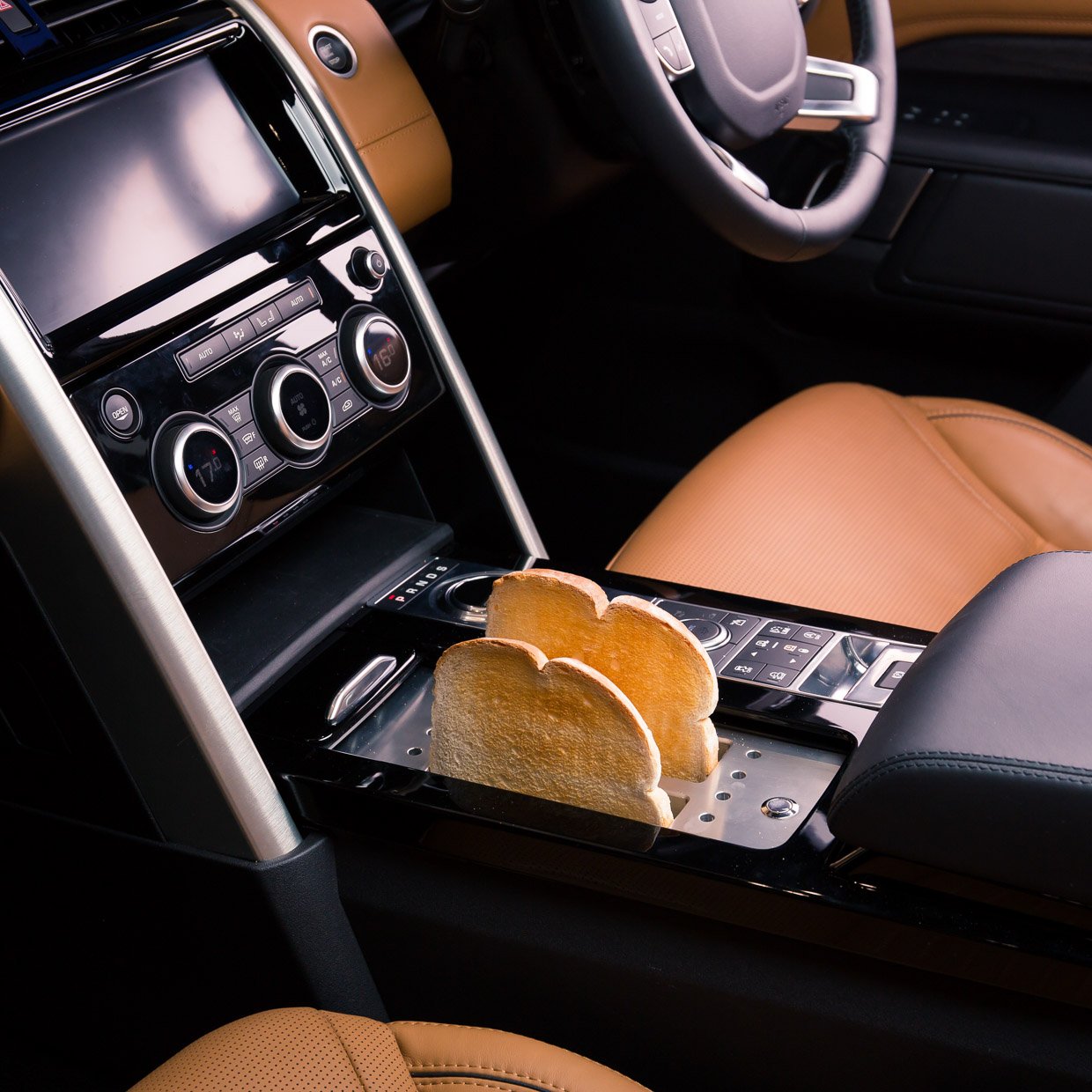 In addition, the Land Rover badge in the Discovery's grille flips open to reveal a motor which can be used to drive either a rotisserie or a pasta cutter. I wonder if pasta tastes better when made with an all-wheel drive vehicle than with a front-wheel drive vehicle.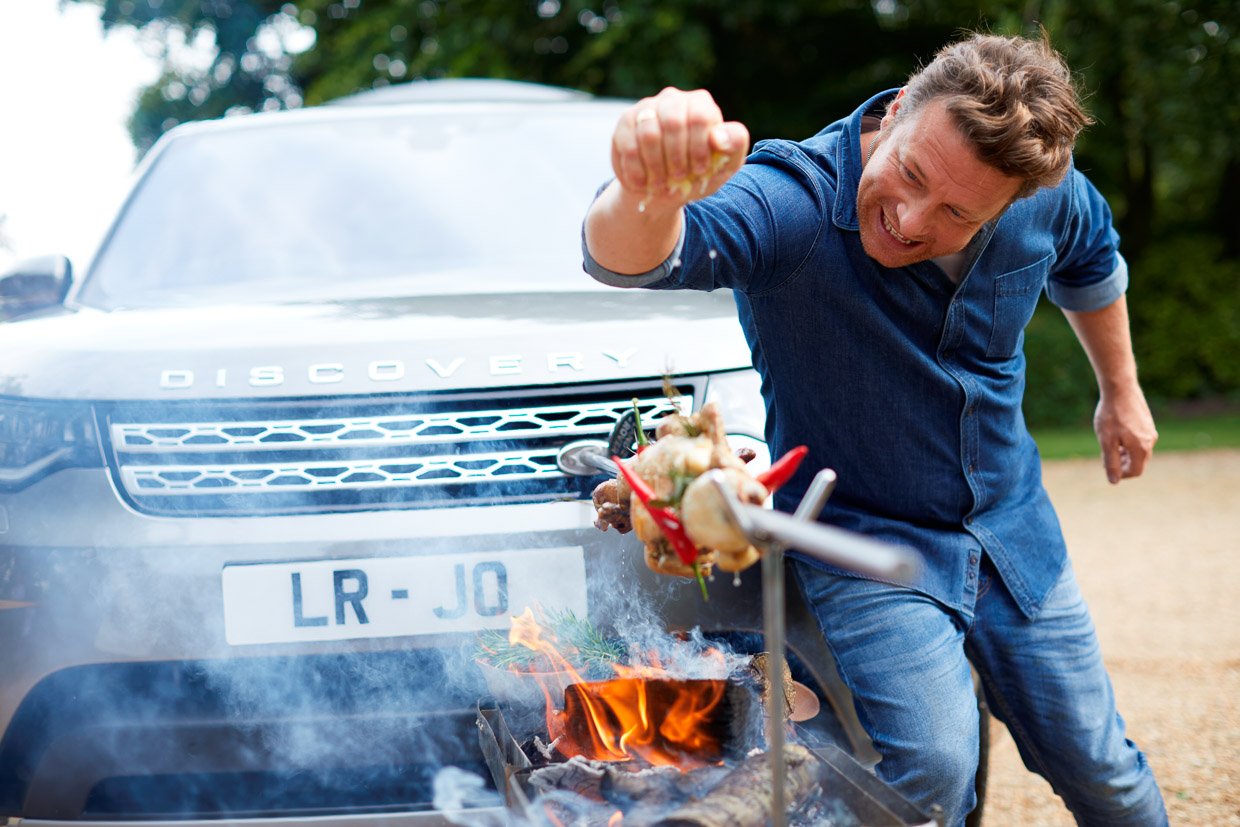 There are lots of other crazy upgrades including a salt and pepper grinder which looks like a gear selector, and olive oil and vinegar dispensers in the tailgate. Check out all the details on this amazing build in the video below, then keep an eye on Jamie Oliver's YouTube channel for a 3-part series in which he'll be using the Discovery to cook some meals.