2018 Aston Martin DB11 Volante Drops Its Top
2018 | aston martin | aston martin db11 | convertibles | October 14, 2017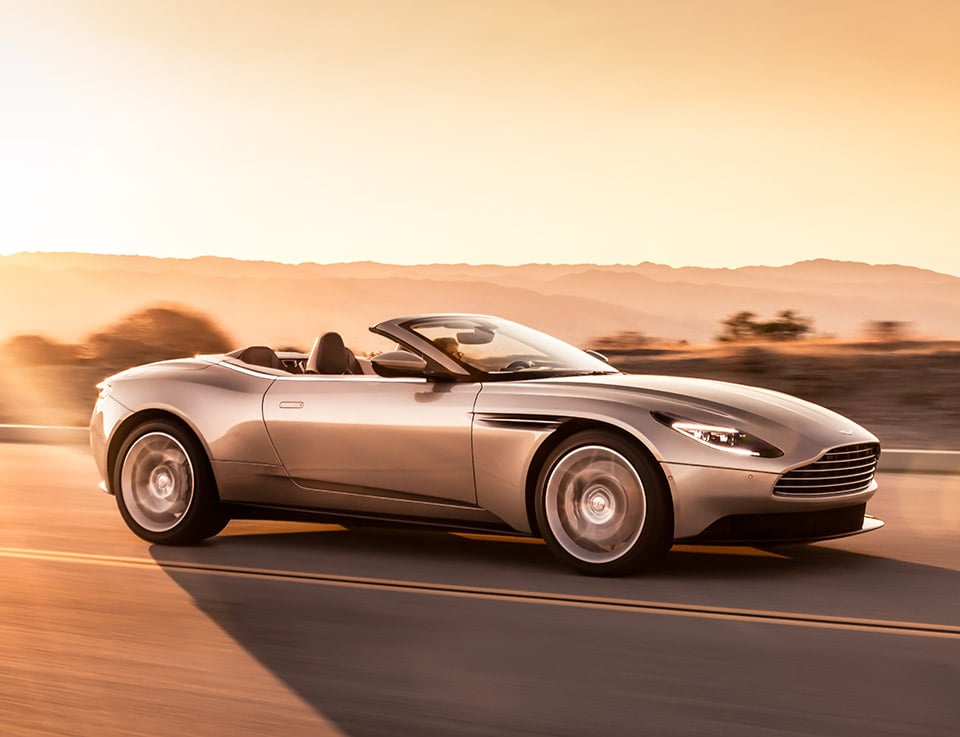 Aston Martin's foxy DB11 sports coupe is getting a convertible variant in the form of the 2018 DB11 Volante. The open top version of the DB11 shares much of the visual appeal of the hard top, but with the opportunity to enjoy some wind in your hair.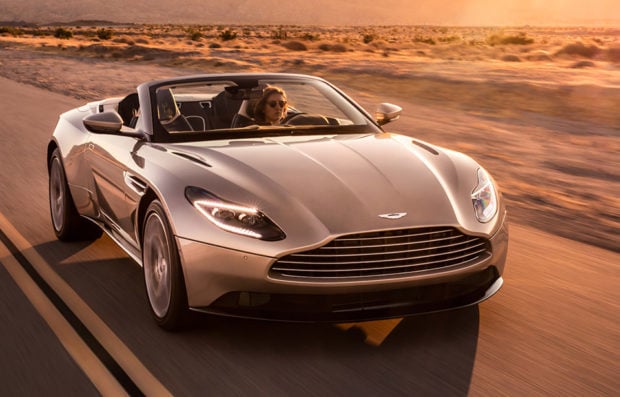 The DB11 Volante features a new drop-top mechanism which can open in as little as 14 seconds, and close just 2 seconds more slowly. Both operations can be performed at speeds up to 31 mph, and with a 31 mph headwind.
Trimming about 57 pounds from its predecessor, the convertible is sure to be a speed demon, what with a 503 hp twin-turbo 4.0-liter V8 under the hood. Sure, that's not as powerful as the V12 that's available on the coupe DB11, but should be plenty for most mere mortals. A limited-slip differential and torque vectoring should help with its agility too.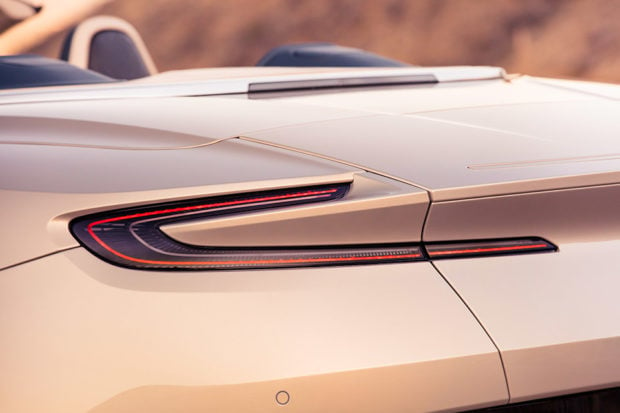 Like most convertibles, the DB11 Volante looks better with the roof down than up, but it's still a pretty sleek and sexy vehicle, and is sure to draw stares from bystanders as you zip around in this luxurious grand tourer.
Aston Martin says the DB11 Volante will start deliveries in Q1 2018, with prices starting at $216,495 (USD) here in the US, £159,900 in the UK, and €199,000 in Germany.