Want a Real Shelby Cobra, But Don't Know How to Drive Stick?
1965 | auctions | for sale | mecum auctions | roadsters | Shelby Cobra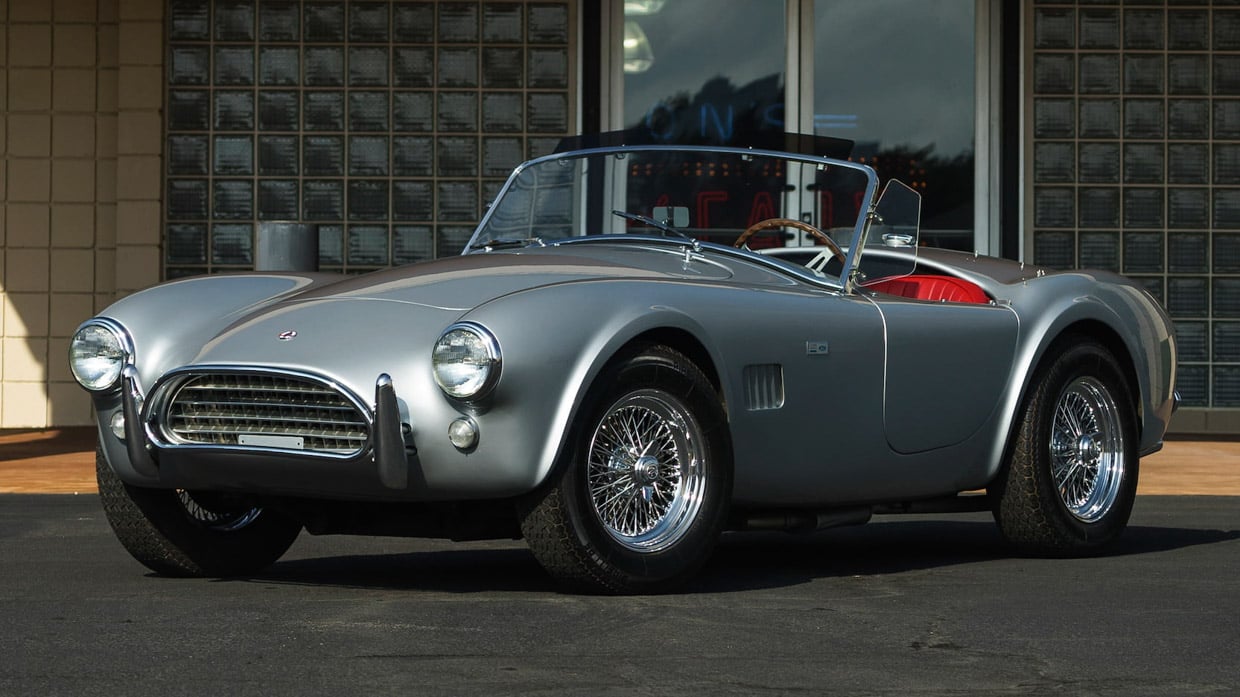 The original Shelby Cobra Roadster is one of the most desirable cars out there. But one thing that stands in the way of some folks from enjoying classic cars is the fact that many of them only came with manual transmissions. While I wholeheartedly recommend that you go out and take some lessons and learn to drive stick, there are some people who still would rather drive automatics.
If you prefer your cars with just two pedals – and have deep pockets – then check out this rare 1965 Shelby 289 Cobra Roadster, which is equipped with a C4 automatic gearbox. The small block, 271 hp engine and easygoing slushbox make this a Shelby that's perfect for cruising around, rather than high speed track runs.
Just 20 small block Cobras were ever built with the C4 automatic, and even fewer are still in existence, which definitely makes this particular specimen a unicorn. It looks great with the factory-correct Silver Mink paint and red interior, and would be an amazing addition to any car collection.
Due to its rarity, this car is being featured as one of the Main Attractions at Mecum's Las Vegas auction, which runs from November 16-18, 2017. There's no estimate of the amount it might fetch, but overall '65 Cobra 289s have an average value of about $925,000 according to Hagerty.