Concepts from Future Past: Ghia Gilda Streamline X Coupe
chrysler | ghia | rocket | December 3, 2017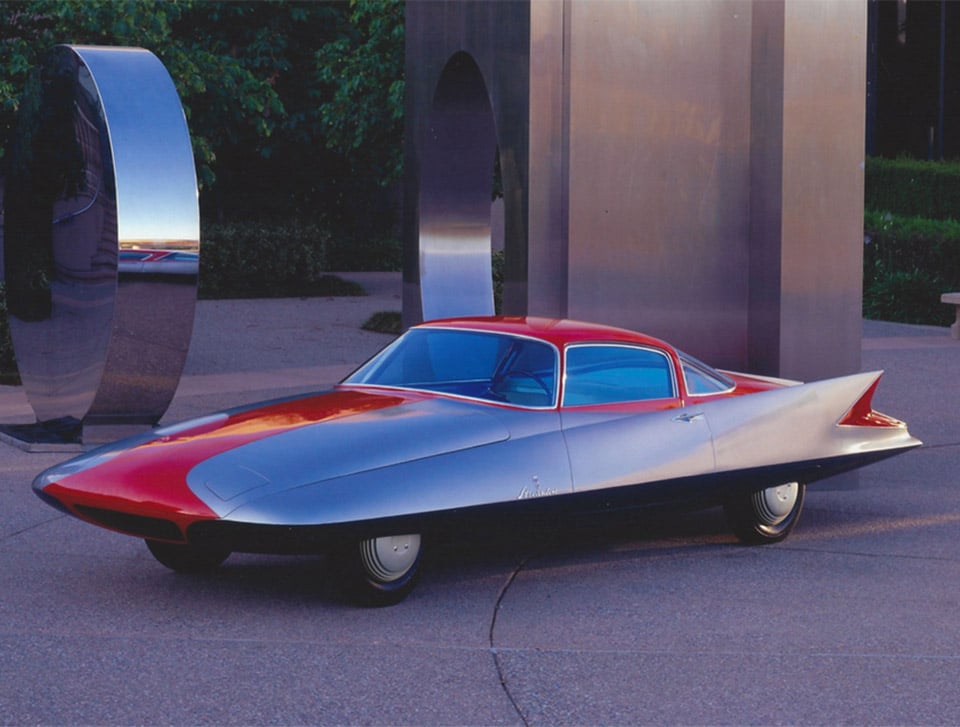 During it partnership in the '50s, Chrysler teamed up with famed Italian design firm Carrozzeria Ghia to create a unique concept car, and the results were quite spectacular. Ghia's Giovanni Savonuzzi created the Streamline X to fulfill Chrysler design boss Virgil Exner wishes for a space age future car that incorporated elements of jet planes and rocket ships into its styling.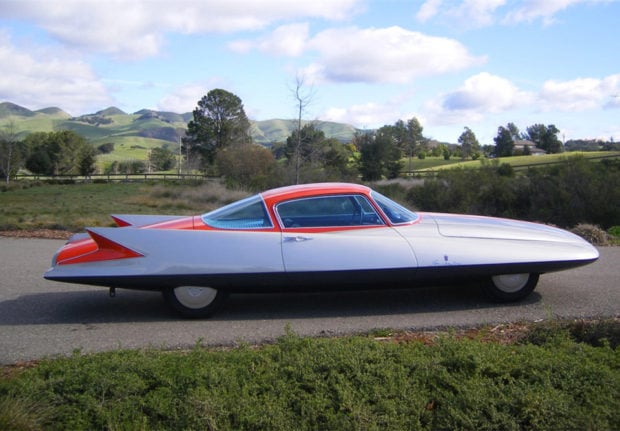 Nicknamed "Gilda" after the 1946 Rita Hayworth classic film, the Streamline X really did look like a rocketship on wheels. Its pointy nose, elongated surfaces, abrupt tailfins, and rocket engine inspired rear end completed the look.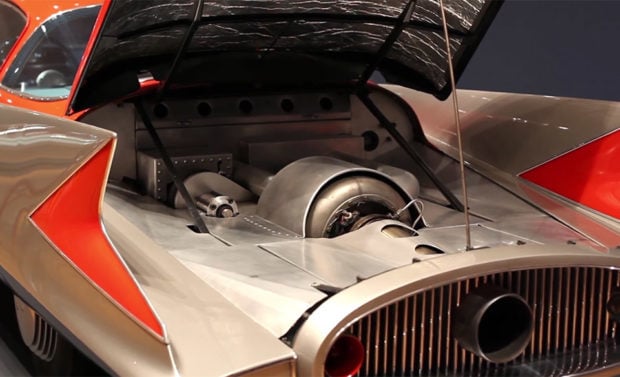 The concept envisioned a turbine jet engine propelling the car in back, though sadly it was only a prop for the concept build. Still, even if it were equipped with a regular gas engine, the car could slice through the air like few others at its time, thanks in part to being engineered in a wind tunnel. Inside, the cabin was quite minimal, and didn't even have foot pedals. Instead, throttle and braking were controlled via levers and switches, much like an airplane.
The full-size concept build was last seen up for sale at the Barrett-Jackson Scottsdale 2017 auction, but it didn't sell at that time. Presumably it's out there on the market waiting for the right buyer to come along. You can see more of the Ghia Gilda in the video below from Newfields.